$19.99
AUD
Category: Modern Literature
At seven years old, Millie Bird realises that everything is dying around her. She wasn't to know that after she had recorded twenty-seven assorted creatures in her Book of Dead Things her dad would be a Dead Thing, too. Agatha Pantha is eighty-two and has not left her house since her husband died. She s its behind her front window, hidden by the curtains and ivy, and shouts at passers-by, roaring her anger at complete strangers. Until the day Agatha spies a young girl across the street. Karl the Touch Typist is eighty-seven when his son kisses him on the cheek before leaving him at the nursing home. As he watches his son leave, Karl has a moment of clarity. He escapes the home and takes off in search of something different. Three lost people needing to be found. But they don't know it yet. Millie, Agatha and Karl are about to break the rules and discover what living is all about. 'heartbreaking and funny and brilliant' -HERALD SUN Winner: General Fiction Book Of The Year, Australian Book Industry Awards (ABIA) 2015 Matt Richell New Writer Of The Year, Australian Book Industry Awards (ABIA) 2015 Shortlisted: Debut Fiction, Indie Book Awards 2015 Australian Booksellers Association Neilsen BookData Booksellers Choice Award 2015 ...Show more
$22.99
AUD
Category: Modern Literature | Reading Level: Adult
#1 New York Times Bestseller A Reese Witherspoon Hello Sunshine Book Club Pick "I can't even express how much I love this book I didn't want this story to end " - Reese Witherspoon "Painfully beautiful." - The New York Times Book Review "Perfect for fans of Barbara Kingsolver." - Bustle For years, rumors of the "Marsh Girl" have haunted Barkley Cove, a quiet town on the North Carolina coast. So in late 1969, when handsome Chase Andrews is found dead, the locals immediately suspect Kya Clark, the so-called Marsh Girl. But Kya is not what they say. Sensitive and intelligent, she has survived for years alone in the marsh that she calls home, finding friends in the gulls and lessons in the sand. Then the time comes when she yearns to be touched and loved. When two young men from town become intrigued by her wild beauty, Kya opens herself to a new life - until the unthinkable happens. Perfect for fans of Barbara Kingsolver and Karen Russell, Where the Crawdads Sing is at once an exquisite ode to the natural world, a heartbreaking coming-of-age story, and a surprising tale of possible murder. Owens reminds us that we are forever shaped by the children we once were, and that we are all subject to the beautiful and violent secrets that nature keeps. ...Show more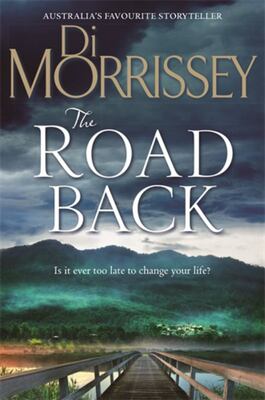 $9.99
AUD
$19.99
(50% off)
Category: Modern Literature
The Road Back weaves a tale of reconnection and starting over from Australia's favourite storyteller with new novel Arcadia out soon.From the mountains to the valleys, from big cities to tiny towns, to the outback and the islands, Di Morrissey knows this country. She's been there. Journalist Chris Baxte r is at a crossroads. Returning with his teenage daughter to his mother's house in the beautiful township of Neverend, Chris hopes to pick up the pieces after his life takes an unexpected turn.Sometimes taking the road back is the start of a journey forward. ...Show more
$22.99
AUD
Category: Modern Literature | Reading Level: very good
No one's ever told Eleanor that life should be better than fine. Meet Eleanor Oliphant: She struggles with appropriate social skills and tends to say exactly what she's thinking. Nothing is missing in her carefully timetabled life of avoiding social interactions, where weekends are punctuated by frozen pizza, vodka, and phone chats with Mummy.   But everything changes when Eleanor meets Raymond, the bumbling and deeply unhygienic IT guy from her office. When she and Raymond together save Sammy, an elderly gentleman who has fallen on the sidewalk, the three become the kinds of friends who rescue one another from the lives of isolation they have each been living. And it is Raymond's big heart that will ultimately help Eleanor find the way to repair her own profoundly damaged one.   Smart, warm, uplifting, Eleanor Oliphant is Completely Fine is the story of an out-of-the-ordinary heroine whose deadpan weirdness and unconscious wit make for an irresistible journey as she realizes. . .   The only way to survive is to open your heart. ...Show more
$32.99
AUD
Category: Modern Literature
The highly anticipated new novel by the bestselling author of Jasper Jones. 'Find out who you are, and live that life.' Late in the night, fourteen-year-old Sam Watson steps onto a quiet overpass, climbs over the rail and looks down at the road far below. At the other end of the same bridge, an old man , Vic, smokes his last cigarette. The two see each other across the void. A fateful connection is made, and an unlikely friendship blooms. Slowly, we learn what led Sam and Vic to the bridge that night. Bonded by their suffering, each privately commits to the impossible task of saving the other. Honeybee is a heartbreaking, life-affirming novel that throws us headlong into a world of petty thefts, extortion plots, botched bank robberies, daring dog rescues and one spectacular drag show. At the heart of Honeybee is Sam: a solitary, resilient young person battling to navigate the world as their true self; ensnared by loyalty to a troubled mother, scarred by the volatility of a domineering stepfather, and confounded by the kindness of new alliances. Honeybee is a tender, profoundly moving novel, brimming with vivid characters and luminous words. It's about two lives forever changed by a chance encounter - one offering hope, the other redemption. It's about when to persevere, and when to be merciful, as Sam learns when to let go, and when to hold on. ...Show more
$9.99
AUD
$39.99
(75% off)
Category: Fantasy | Series: The\Firemane Saga Ser.
Hatushaly and his young wife Hava are living a good life, working to reopen the burned-out Inn of the Three Stars in the prosperous trading town of Beran's Hill.But there is a great deal more to this bucolic scene than meets the eye. Both Hatu and Hava were raised on the secret island of Coaltachin, and though they may appear to be no more than a young couple in love, preparing for the midsummer festival where their friends Declan and Gwen will be wed, they are in fact assassins on a mission, waiting instructions from their masters in the Kingdom of Night.Moreover, Hatu is the last remaining member of the ruling family of Ithrace – the legendary Firemanes. He dyes his flaming red hair, and has studied to control his dangerous magical powers. But however hard Hatu may be hiding from all those who would seek to use or to destroy him, fate has other plans.Horrific events are approaching Beran's Hill, bringing death and devastation to the peaceful town as unknown and monstrous forces are unleashed. And nothing will ever be the same again.   ...Show more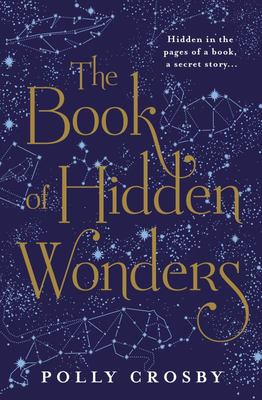 $32.99
AUD
Category: Modern Literature
'Evocative and enchanting - a future classic and a star in the making' Veronica Henry 'Exquisitely written, stunning, totally unique. Everyone needs to read this' Jessica Ryn 'Magical, beautifully written, evocative, and mysterious, stitched through with a dark thread I wasn't expecting - a wonderful bo ok' Anita Frank Romilly lives in a ramshackle house with her eccentric artist father and her cat, Monty. She knows little about her past - but she knows that she is loved. When her father finds fame with a series of children's books starring her as the main character, everything changes: exotic foods appear on the table, her father appears on TV, and strangers appear at their door, convinced the books contain clues leading to a precious prize. But as time passes, Romilly's father becomes increasingly suspicious of the outside world until, before her eyes, he begins to disappear altogether. With no-one else to help, Romilly turns to the secrets her father has hidden in his illustrated books - realising that his treasure hunt doesn't lead to gold, but to something far more precious... The truth. The Illustrated Child is the unforgettable, beguiling debut from Polly Crosby. AVAILABLE TO PRE-ORDER NOW! Praise for The Illustrated Child: 'Evocative and enchanting - a future classic and a star in the making' Veronica Henry 'Exquisitely written, stunning, totally unique. Everyone needs to read this' Jessica Ryn 'A magical tale, beautifully written, evocative and mysterious, and stitched through with a dark thread that I wasn't expecting. What a wonderful book' Anita Frank ...Show more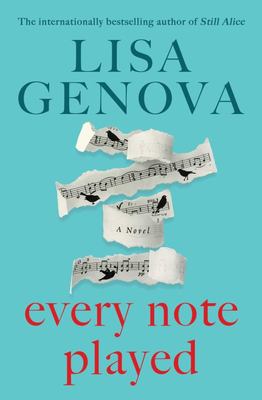 $9.99
AUD
$32.99
(69% off)
Category: Modern Literature
"Unsparing in her depiction of the disease's harrowing effects, neuroscientist Genova also celebrates humanity." --People "Sometimes it's easier to tell truth in fiction...And she tells it with heart and hope." --NPR "Her juxtaposition of scientific detail with compassionate, heartfelt storytelling is unparalleled." --Bookreporter "Every Note Played will grip and gut you." --The Boston Globe From neuroscientist and New York Times bestselling author of Still Alice comes a powerful exploration of regret, forgiveness, freedom, and what it means to be alive. An accomplished concert pianist, Richard received standing ovations from audiences all over the world in awe of his rare combination of emotional resonance and flawless technique. Every finger of his hands was a finely calibrated instrument, dancing across the keys and striking each note with exacting precision. That was eight months ago. Richard now has ALS, and his entire right arm is paralyzed. His fingers are impotent, still, devoid of possibility. The loss of his hand feels like a death, a loss of true love, a divorce--his divorce. He knows his left arm will go next. Three years ago, Karina removed their framed wedding picture from the living room wall and hung a mirror there instead. But she still hasn't moved on. Karina is paralyzed by excuses and fear, stuck in an unfulfilling life as a piano teacher, afraid to pursue the path she abandoned as a young woman, blaming Richard and their failed marriage for all of it. When Richard becomes increasingly paralyzed and is no longer able to live on his own, Karina becomes his reluctant caretaker. As Richard's muscles, voice, and breath fade, both he and Karina try to reconcile their past before it's too late. Poignant and powerful, Every Note Played is a masterful exploration of redemption and what it means to find peace inside of forgiveness. ...Show more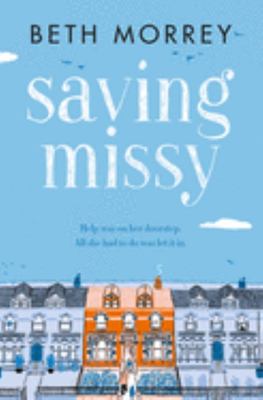 $9.99
AUD
$29.99
(66% off)
Category: Modern Literature
Prickly. Stubborn. Terribly lonely. But everyone deserves a second chance... A dazzling debut for 2020 - are you ready to meet Missy Carmichael? Missy Carmichael's life has become small. Grieving for a family she has lost or lost touch with, she's haunted by the echoes of her footsteps in her empty hom e; the sound of the radio in the dark; the tick-tick-tick of the watching clock. Spiky and defensive, Missy knows that her loneliness is all her own fault. She deserves no more than this; not after what she's done. But a chance encounter in the park with two very different women opens the door to something different. A new life beckons for Missy, if only she can be brave enough to grasp the opportunity. But seventy-nine is too late for a second chance. Isn't it? ' Bittersweet, tender, thoughtful and uplifting ... I loved it'  Nina Stibbe   ...Show more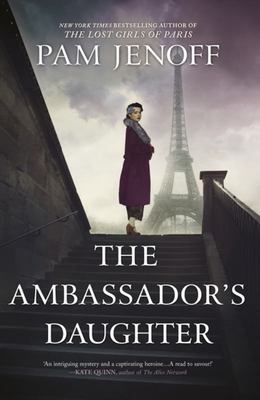 $24.99
AUD
Category: Modern Literature | Series: The\Kommandant's Girl Ser.
NEW YORK TIMES BESTSELLING TITLE THE ORPHAN'S TALE OUT NOW Paris, 1919 The nations' leaders have gathered to rebuild the world from the ashes of the Great War. But for one woman, the City of Light harbours dark secrets and dangerous liaisons. Brought to the peace conference by her German diplomat fat her, Margot resents being trapped in Paris where she is still looked upon as the enemy. Yet returning to Berlin means a life with the wounded fiancé she barely knows. Torn between duty and the desire to be free, Margot strikes up unlikely alliances: with Krysia, a musician who protects a secret; and with Georg, the handsome, damaged naval officer who makes Margot question where her true loyalties should lie. Against the backdrop of one of the most significant events of the century, a delicate web of lies obscures the line between the casualties of war and of the heart, making trust a luxury that no one can afford. The stunning prequel to the bestselling novel Kommandant's Girl, heralded a 'breathtaking debut' by Publishers Weekly Praise for Pam Jenoff: '[A] heartbreakingly romantic story of forbidden love during WW2' - Heat 'Must read' - Daily Express ...Show more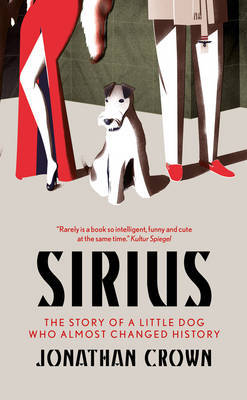 Sirius
by Jonathan Crown
$4.99
AUD
$24.99
(80% off)
Category: Modern Literature
Germany, 1938. In Berlin, his owners christened him Levi. A good Jewish dog with a good Jewish name. When they fled to America, he became Hercules. Star of the silver screen in Hollywood's golden age. Then he caught the eye of Hitler, who called him Hansi. A pure-bred lapdog; privy to all the Fuhrer's s ecrets. But he was known to the Resistance as Sirius. The insider who could bring peace to a world at war...Now it is time for his story to be told. SIRIUS: the little dog who almost changed history. ...Show more