$9.99
AUD
$39.99
(75% off)
Category: Fantasy | Series: The\Firemane Saga Ser.
Hatushaly and his young wife Hava are living a good life, working to reopen the burned-out Inn of the Three Stars in the prosperous trading town of Beran's Hill.But there is a great deal more to this bucolic scene than meets the eye. Both Hatu and Hava were raised on the secret island of Coaltachin, and though they may appear to be no more than a young couple in love, preparing for the midsummer festival where their friends Declan and Gwen will be wed, they are in fact assassins on a mission, waiting instructions from their masters in the Kingdom of Night.Moreover, Hatu is the last remaining member of the ruling family of Ithrace – the legendary Firemanes. He dyes his flaming red hair, and has studied to control his dangerous magical powers. But however hard Hatu may be hiding from all those who would seek to use or to destroy him, fate has other plans.Horrific events are approaching Beran's Hill, bringing death and devastation to the peaceful town as unknown and monstrous forces are unleashed. And nothing will ever be the same again.   ...Show more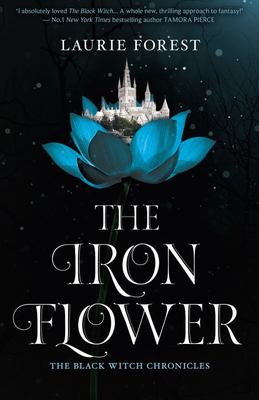 $9.99
AUD
$19.99
(50% off)
Category: Fantasy | Series: The\Black Witch Chronicles Ser.
Dark forces are on the rise in this sweeping sequel to The Black Witch by critically acclaimed author Laurie Forest. Elloren Gardner and her friends were only seeking to right a few wrongs when they rescued a Selkie and freed a military dragon. The last thing they expected was to be thrust into a realm -wide underground resistance against Gardnerian conquest. While the Resistance struggles to fight back against the harsh rulings of the Mage Council, more and more Gardnerian soldiers descend upon the University-led by none other than Lukas Grey, now commander of the nearby military base. Though Elloren tries to keep him at arm's length, Lukas is determined to tie himself to her, still convinced that she is the heir to the power of the Black Witch, a legacy of magic that will decide the future of all Erthia. As his own magic calls out to her, seeking to awaken a dark force within, Elloren finds it more and more difficult to believe that she's truly powerless, as her uncle always claimed. Caught between her growing feelings for the rebellious Yvan Guriel and the seductive power offered by Lukas, Elloren must find a way to stay true to what she knows is right and protect everyone she loves-even if that means protecting them from herself. ...Show more
$9.99
AUD
$22.99
(56% off)
Category: Fantasy | Series: Song of Ice and Fire
A century before A GAME OF THRONES, two unlikely heroes wandered Westeros... A KNIGHT OF THE SEVEN KINGDOMS compiles the first three official prequel novellas to George R.R. Martin's ongoing masterwork, A SONG OF ICE AND FIRE. Before Tyrion Lannister and Podrick Payne there was Dunk and Egg. A young, na ïve but courageous hedge knight, Ser Duncan the Tall towers above his rivals - in stature if not experience. Tagging along with him is his diminutive squire, a boy called Egg - whose true identity must be hidden from all he and Dunk encounter: for in reality he is Aegon Targaryen, and one day he will be king. Improbable heroes though they be, great destinies lie ahead for Dunk and Egg; as do powerful foes, royal intrigue, and outrageous exploits. A KNIGHT OF THE SEVEN KINGDOMS brings together for the first time the first three official prequel novellas to George R.R. Martin's ongoing masterwork, A SONG OF ICE AND FIRE, set in an age when the Targaryen line still holds the Iron Throne, and the memory of the last dragon has not yet passed from living memory. Featuring more than 160 illustrations by Gary Gianni, one of the finest fantasy artists of our time, this beautiful volume will transport readers to the world of the Seven Kingdoms in an age of bygone chivalry. ...Show more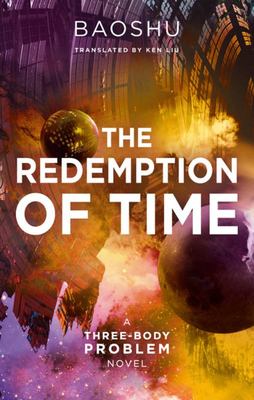 $9.99
AUD
$29.99
(66% off)
Category: Science Fiction
At the end of the fourth year of the Crisis Era, Yun Tianming, riddled with cancer, chose to end his life. His decision was the first step in a journey that would take him to the end of the universe and beyond. His brain was extracted from his body, flash frozen, put aboard a spacecraft and launched on a trajectory that will intercept the Trisolarian First Fleet in a few centuries. It is a desperate plan, almost certain to fail. But there is an infinitesimal chance that one day Tianming may, somehow, be able to send valuable information back to Earth. And so he does. His broadcasts from the Trisolarian fleet reveal the secrets of faster than light propulsion and the ultimate defence of black domains. This is Tianming's story. It reveals what happened to him when he was intercepted by the Trisolarians. It reveals the true nature of the struggle that has created the universal 'dark forest', and the ultimate fate of the Universe... ...Show more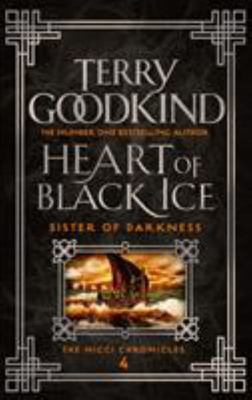 $14.99
AUD
$29.99
(50% off)
Category: Fantasy | Series: The\Nicci Chronicles Ser.
Heart of Black Ice is the climactic conclusion to Terry Goodkind's New York Times bestselling Nicci Chronicles. In the wake of the brutal war that swept the Old World in Siege of Stone, a new danger is forming along the coast. Taken captive by their enemies, King Grieve, along with Lila and Bannon are about to discover the terrifying force that threatens to bring destruction to the Old World. The Norukai, barbarian raiders and slavers, have been gathering an immense fleet among the inhospitably rocky islands that make up their home. With numbers greater than anyone could have imagined, the Norukai are poised to launch their final and most deadly war. ...Show more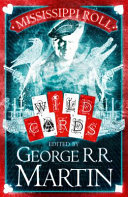 $9.99
AUD
$19.99
(50% off)
Category: Science Fiction | Series: Wild Cards
The return of the famous shared-world superhero books created and edited by George R. R. Martin, author of A Song of Ice and Fire Perfect for current fans and new readers alike, Mississippi Roll is an all-new, adventurous jaunt along one of America's greatest rivers, featuring many beloved characters fr om the Wild Cards universe Edited by #1 New York Times bestselling author George R. R. Martin, Mississippi Roll features the writing talents of Stephen Leigh, David D. Levine, John Jos. Miller, Kevin Andrew Murphy, Cherie Priest, and Carrie Vaughn. ...Show more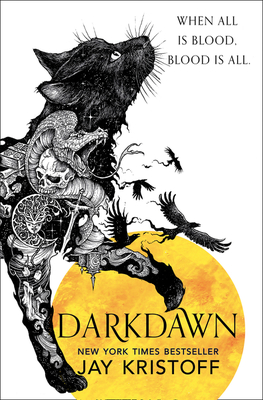 $9.99
AUD
$29.99
(66% off)
Category: Fantasy | Series: The\Nevernight Chronicles Ser.
The epic conclusion of the internationally bestselling Nevernight Chronicle from New York Times bestselling author Jay Kristoff. The greatest games in Godsgrave's history have ended with the most audacious murders in the history of the Itreyan Republic. Mia Corvere, gladiatii, escaped slave and infamo us assassin, is on the run. Pursued by Blades of the Red Church and soldiers of the Luminatii legion, she may never escape the City of Bridges and Bones alive. Her mentor Mercurio is now in the clutches of her enemies. Her own family wishes her dead. And her nemesis, Consul Julius Scaeva, stands but a breath from total dominance over the Republic. But beneath the city, a dark secret awaits. Together with her lover Ashlinn, brother Jonnen and a mysterious benefactor returned from beyond the veil of death, she must undertake a perilous journey across the Republic, seeking the final answer to the riddle of her life. Truedark approaches. Night is falling on the Republic for perhaps the final time. Can Mia survive in a world where even daylight must die?   ...Show more
$9.99
AUD
$19.99
(50% off)
Category: Fantasy | Series: The\Chronicles of Thomas Covenant Ser.
The second novel in The Chronicles of Thomas Covenant, the Unbeliever, part one of Stephen Donaldson's award-winning and bestselling fantasy saga. A sweeping alternate world adventure from one of fantasy's greatest writers.
$9.99
AUD
$18.99
(47% off)
Category: Fantasy | Series: The Farseer Trilogy
The second volume in Robin Hobb's internationally bestselling Farseer series, now reissued in gorgeous new livery. We are here Fitz, you and I, to change the future and the world! Fitz dreams of Red-Ship Raiders sacking a coastal village, leaving not a single man, woman or child alive. Tortured by thi s terrible vision he returns to the Six Duchies court where all is far from well. King Shrewd has been struck down by a mysterious illness and King-in-waiting, Verity, spends all his time attempting to conjure storms to confuse and destroy the Red-Ship Raiders. And when he leaves on an insane mission to seek out the mystical Elderings, Fitz is left alone and friendless but for the wolf Nighteyes and the King's Fool with his cryptic prophesies. ...Show more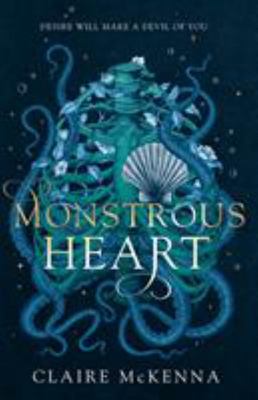 $9.99
AUD
$29.99
(66% off)
Category: Fantasy | Series: The\Monstrous Heart Trilogy Ser.
A sensational debut novel perfect for fans of Outlander and The Binding. This is gothic, epic, romantic fantasy at it's very best; a tale of magic, intrigue on dangerous waters and a love story for the ages. When Arden Beacon is sent to the lighthouse, she is simply a woman with a job to do. She neither seeks, nor expects, distraction. After years tainted by disappointment, Arden is finally taking up her family's profession. She must prove herself worthy of her name, for she has nothing else. But the coast she has been tasked with lighting is far from the world she knows - the salt-swept, backwater town of Vigil is battered by a sea teeming with colossal, ancient beasts. It is a place of secrets, rumours and tight-lipped expectations of a woman's place. More than anyone, the folk of Vigil whisper about Arden's new neighbour, Jonah Riven, hunter of leviathans. He murdered his wife, they whisper - a perfect, golden girl, full of charm and potential. So very different to Arden Beacon. They say he is as much a monster as his prey, but Arden cannot get this dark stranger out of her head. A sensational debut novel perfect for fans of Outlander and The Binding. This is gothic, epic, romantic fantasy at it's very best; a tale of magic, intrigue on dangerous waters o very different to Arden Beacon. They say he is as much a monster as his prey, but Arden cannot get this dark stranger out of her head. A sensational debut novel perfect for fans of Outlander and The Binding. This is gothic, epic, romantic fantasy at it's very best; a tale of magic, intrigue on dangerous waters ...Show more