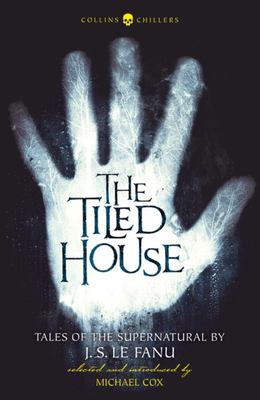 The Tiled House
by J. S. Le Fanu; Michael Cox (Introduction by)
$7.99
AUD
$19.99
(60% off)
Category: Horror | Series: Collins Chillers Ser.
The very best of Le Fanu's supernatural fiction, including such classics as: 'Schalken the Painter', 'Squire Toby's Will', 'Mr Justice Harbottle', 'The Familiar', 'Green Tea', 'Madam Crowl's Ghost' and 'The Murdered Cousin', introduced by genre expert Michael Cox.'Sheridan Le Fanu, ' wrote S.M. Ellis in 1916, 'retains his own special place and fame as the Master of Horror and the Mysterious.'Today, Le Fanu's reputation is as high as ever amongst connoisseurs of supernatural and mystery fiction and well deserves the enthusiastic praise lavished on him by some of the most accomplished ghost fiction writers of the twentieth century - including E.F. Benson and M.R. James.Born in 1814, the son of an Anglo-Irish Protestant clergyman, Le Fanu single-handedly created a new kind of fictional ghost story. Gone are the sheeted spooks rattling rusty chains and the peripatetic headless ladies that infest Gothic fiction. In their place Le Fanu created formidably real supernatural presences that emerge from within, as well as invade from without.Le Fanu was the first writer to explore seriously the psychological dimensions of the ghost story; at the same time he was adept at invoking the physical presence of supernatural malevolence. The world in which his characters move is a hostile one, his stories surrounded by an infinity of outer darkness. Private anguish undoubtedly underlies these public fictions.And yet Le Fanu's stories - be they of ghosts or tales of mystery - are also of the good old-fashioned type, best enjoyed in the sort of setting he himself described - 'the old-fashioned parlour fire-side and its listening circle of excited faces, and, outside, the wintry blast and the moan of leafless boughs . . .' ...Show more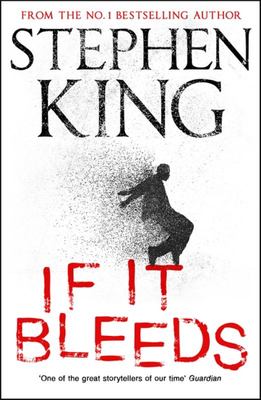 $32.99
AUD
Category: Horror
From #1 New York Times bestselling author, legendary storyteller, and master of short fiction Stephen King comes an extraordinary collection of four new and compelling novellas--Mr. Harrigan's Phone, The Life of Chuck, Rat, and the title story If It Bleeds--each pulling you into intriguing and frighteni ng places. The novella is a form King has returned to over and over again in the course of his amazing career, and many have been made into iconic films, including "The Body" (Stand By Me) and "Rita Hayworth and Shawshank Redemption" (Shawshank Redemption). Like Four Past Midnight, Different Seasons, and most recently Full Dark, No Stars, If It Bleeds is a uniquely satisfying collection of longer short fiction by an incomparably gifted writer.   ...Show more
$22.99
AUD
Category: Horror
From #1 New York Times bestselling author Stephen King, the most riveting and unforgettable story of kids confronting evil since It. "This is King at his best" (The St. Louis Post-Dispatch).   In the middle of the night, in a house on a quiet street in suburban Minneapolis, intruders silently murder Luk e Ellis's parents and load him into a black SUV. The operation takes less than two minutes. Luke will wake up at The Institute, in a room that looks just like his own, except there's no window. And outside his door are other doors, behind which are other kids with special talents--telekinesis and telepathy--who got to this place the same way Luke did: Kalisha, Nick, George, Iris, and ten-year-old Avery Dixon. They are all in Front Half. Others, Luke learns, graduated to Back Half, "like the roach motel," Kalisha says. "You check in, but you don't check out."   In this most sinister of institutions, the director, Mrs. Sigsby, and her staff are ruthlessly dedicated to extracting from these children the force of their extranormal gifts. There are no scruples here. If you go along, you get tokens for the vending machines. If you don't, punishment is brutal. As each new victim disappears to Back Half, Luke becomes more and more desperate to get out and get help. But no one has ever escaped from the Institute.   As psychically terrifying as Firestarter, and with the spectacular kid power of It, The Institute "is another winner: creepy and touching and horrifyingly believable, all at once" (The Boston Globe). ...Show more
Dracul
by Dacre Stoker; J. D. Barker
$19.99
AUD
Category: Horror
____________________ 'Reading Dracul is like watching a classic vampire film . . . a terrifying read that gave me hours of fun.' R. L. Stine, author of Goosebumps Shortlisted for the 2018 Bram Stoker Awards for Best Horror Novel Draculreveals not only the true origins of Dracula himself, but also of hi s creator, Bram Stoker . . . and of the elusive, enigmatic woman who connects them. It is 1868, and a 22-year-old Bram Stoker has locked himself inside an abbey's tower to face off against a vile and ungodly beast. He is armed with mirrors and crucifixes and holy water and a gun - and is kept company by a bottle of plum brandy. His fervent prayer is that he will survive this one night - a night that will prove to be the longest of his life. Desperate to leave a record of what he has witnessed, the young man scribbles out the events that brought him to this point - and tells an extraordinary tale of childhood illness, a mysterious nanny, and stories once thought to be fables now proven true. ____________________ Inspired by the notes DRACULA's creator left behind, Dracul is a riveting, heart-stoppingly scary novel of Gothic suspense . . . ...Show more
$22.99
AUD
Category: Horror | Series: The\Shining Ser.
A New York Times Bestselling Author Stephen King returns to the characters and territory of one of his most popular novels ever in this instantly riveting story of the now middle-aged Dan Torrance, the boy protagonist from The Shining, and the very special twelve-year-old girl he must save from a tribe of murderous paranormals. This is an epic war between good and evil, a gory, glorious story that will thrill the millions of devoted fans of The Shining and satisfy anyone new to the territory of this icon in the King canon. ...Show more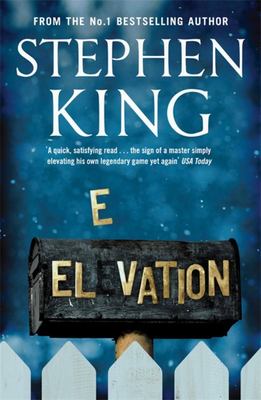 $22.99
AUD
Category: Horror
'A quick, satisfying read . . . the sign of a master simply elevating his own legendary game yet again' USA Today In the small town of Castle Rock word gets around quickly. That's why Scott Carey only confides in his friend Doctor Bob Ellis about his strange condition. Every day he's losing weight - bu t without looking any different. Meanwhile a new couple, Deirdre and Missy, owners of a 'fine dining experience' in town, have moved in next door. Scott is not happy that their dogs keep fouling on his lawn. But as the town prepares for its annual Thanksgiving 12K run, Scott starts to understand the prejudices his neighbours face. Soon, they forge a friendship which may just help him through his mysterious affliction... Includes illustrations © Mark Edward Geyer. ...Show more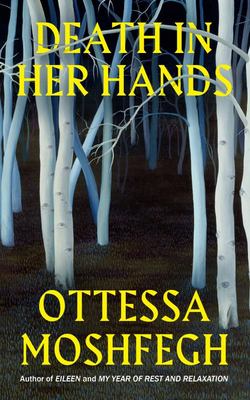 $29.99
AUD
Category: Horror
From the Booker-shortlisted author of Eileen, a novel of haunting metaphysical suspense While on her daily walk with her dog in the nearby woods, our protagonist comes across a note, handwritten and carefully pinned to the ground with stones. Her name was Magda. Nobody will ever know who killed her. It wasn't me. Here is her dead body. Shaky even on her best days, she is also alone, and new to this area, having moved here from her long-time home after the death of her husband, and now deeply alarmed. Her brooding about the note grows quickly into a full-blown obsession, as she explores multiple theories about who Magda was and how she met her fate. Her suppositions begin to find echoes in the real world, and the fog of mystery starts to form into a concrete and menacing shape. But is there either a more innocent explanation for all this, or a much more sinister one - one that strikes closer to home? In this triumphant blend of horror, suspense, and pitch-black comedy, we must decide whether the stories we tell ourselves guide us closer to the truth or keep us further from it.   ...Show more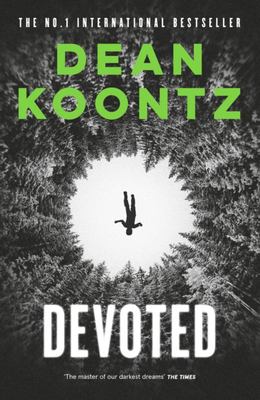 Devoted
by Dean Koontz
$32.99
AUD
Category: Horror | Series: Jane Hawk Ser.
From Dean Koontz, the international bestselling master of suspense, comes an epic thriller about a terrifying threat to humanity and the singular compassion it will take to defeat it. Woody Bookman hasn't spoken a word in his eleven years of life. Not when his father died in a freak accident. Not when his mother, Megan, tells him she loves him. For Megan, keeping her boy safe and happy is what matters. But Woody believes a monstrous evil was behind his father's death and now threatens him and his mother. And he's not alone in his thoughts. An ally unknown to him is listening. A uniquely gifted dog with a heart as golden as his breed, Kipp is devoted beyond reason to people. When he hears the boy who communicates like he does, without speaking, Kipp knows he needs to find him before it's too late. Woody's fearful suspicions are taking shape. A man driven by a malicious evil has set a depraved plan into motion. And he's coming after Woody and his mother. The reasons are primal. His powers are growing. And he's not alone. Only a force greater than evil can stop what's coming next.   ...Show more