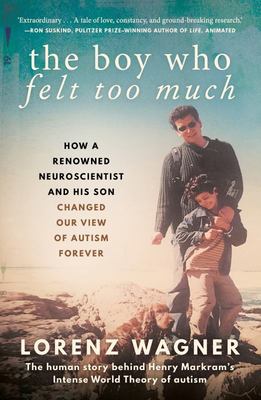 $29.99
AUD
Category: Autism | Reading Level: 1 Fiction
Henry Markram is the Elon Musk of neuroscience, the man behind the billion-dollar Blue Brain Project to build a supercomputer model of the brain. He has set the goal of decoding all disturbances of the mind within a generation. This quest is personal for him. The driving force behind his grand ambition has been his son Kai, who suffers from autism. Raising Kai made Henry Markram question all that he thought he knew about neuroscience, and then inspired his groundbreaking research that would upend the conventional wisdom about autism, expressed in his now-famous theory of Intense World Syndrome.When Kai was first diagnosed, his father consulted studies and experts. He knew as much about the human brain as almost anyone but still felt as helpless as any parent confronted with this condition in his child. What's more, the scientific consensus that autism was a deficit of empathy didn't mesh with Markram's experience of his son. He became convinced that the disorder, which has seen a 657 per cent increase in diagnoses over the past decade, was fundamentally misunderstood. Bringing his world-class research to bear on the problem, he devised a radical new theory of the disorder: People like Kai don't feel too little; they feel too much. Their senses are too delicate for this world.The theory of Intense World Syndrome could change the way we see autism forever, and it's thanks to Kai, the boy who changed everything. ...Show more
$26.99
AUD
Category: Autism
All Dogs Have ADHD takes an inspiring and affectionate look at Attention Deficit Hyperactivity Disorder (ADHD), using images and ideas from the canine world to explore a variety of traits that will be instantly recognisable to those who are familiar with ADHD. Following the style of the award-winning A ll Cats Have Asperger Syndrome, charming colour photographs of dogs bring to life familiar ADHD characteristics such as being restless and excitable, getting easily distracted, and acting on impulse. This delightful book combines humour with understanding to reflect the difficulties and joys of raising a child with ADHD and celebrates what it means to be considered different'. This absorbing and enjoyable book takes a refreshing approach to understanding ADHD. ...Show more
$47.99
AUD
Category: Autism
The Complete Guide to Asperger's Syndrome is the definitive handbook for anyone affected by Asperger's syndrome (AS). Now including a new introduction explaining the impact of DSM-5 on the diagnosis and approach to AS, it brings together a wealth of information on all aspects of the syndrome for childre n through to adults. Drawing on case studies and personal accounts from Attwood's extensive clinical experience, and from his correspondence with individuals with AS, this book is both authoritative and extremely accessible. Chapters examine: * causes and indications of the syndrome * the diagnosis and its effect on the individual * theory of mind * the perception of emotions in self and others * social interaction, including friendships * long-term relationships * teasing, bullying and mental health issues * the effect of AS on language and cognitive abilities, sensory sensitivity, movement and co-ordination skills * career development. There is also an invaluable frequently asked questions chapter and a section listing useful resources for anyone wishing to find further information on a particular aspect of AS, as well as literature and educational tools. Essential reading for families and individuals affected by AS as well as teachers, professionals and employers coming in contact with people with AS, this book should be on the bookshelf of anyone who needs to know or is interested in this complex condition. 'I usually say to the child, "Congratulations, you have Asperger's syndrome", and explain that this means he or she is not mad, bad or defective, but has a different way of thinking.' - from The Complete Guide to Asperger's Syndrome ...Show more
$22.99
AUD
Category: Autism | Series: Can I Tell You About... ? Ser.
Meet Tom - a young boy with autism. Tom invites readers to learn about autism from his perspective, helping them to understand what it is and explaining the challenges he faces with issues such as social communication, sensory overload and changes in his routine. Tom tells readers about all the ways he can be helped and supported by those around him. This beautifully-illustrated book is ideally suited for readers aged 7 and upwards, and will be an excellent way to increase understanding about autism, in the classroom or at home. It also includes clear, useful information for parents and professionals. The 'Can I tell you about...?' series offers simple introductions to a range of limiting conditions and other issues that affect our lives. Friendly characters invite readers to learn about their experiences, the challenges they face, and how they would like to be helped and supported. These books serve as excellent starting points for family and classroom discussions. ...Show more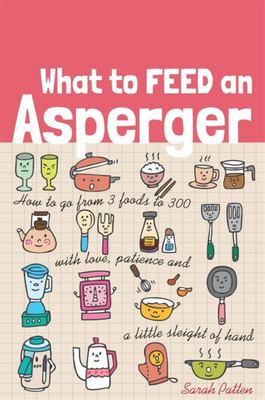 $24.99
AUD
$35.95
(30% off)
Category: Autism
Packed full of tips and tricks to improve the diet of super sensitive Asperger kids, this book is a must read for parents who want to help their children overcome food avoidance and sensory sensitivities. Sarah Patten shows other parents that they are far from alone in their struggle to get their childr en to eat a varied and well-balanced diet. She describes how, through a combination of love, patience and a little sleight of hand, she managed to get her son to go from eating just three bland white foods to eating a colourful and nutritious diet including fruit and vegetables. Providing recipes for many simple, healthy meals given the Asperger seal of approval, as well as advice for making mealtime routines, eating together as a family and eating out as stress-free as possible, the book provides a wealth of ideas and strategies for moving towards a more varied and nutritious diet. ...Show more
$32.99
AUD
Category: Autism | Series: K. I. Al-Ghani Children's Colour Story Bks.
When things don't go our way, the Disappointment Dragon can come to visit and take us down to his home in the Valley of Despair? The Disappointment Dragon sometimes comes to see us all and, if we let him, he can make us feel sad or angry. He visits Bobby when he is not picked for the school football tea m, he also finds Lucinda when she has to miss an exciting school trip because she has the Chicken Pox. He even tries to take the whole of Class Three down to the Valley of Despair when their favourite teacher moves away. Will the Dragon of Hope be able to chase away the Disappointment Dragon and help them see things more positively? The fun characters in this charming, fully illustrated storybook will help children to cope with, and discuss openly, their feelings of disappointment. There are many creative suggestions on how to banish the Disappointment Dragon and an introduction for adults explaining disappointment in children and how they can help. ...Show more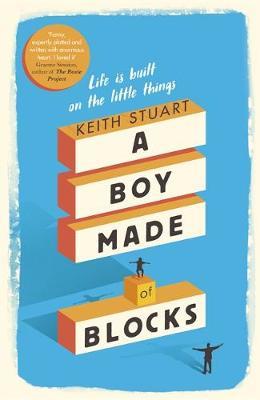 $29.99
AUD
Category: Autism
Life is built on the little things... Eight year-old Sam has always been different - beautiful, surprising, and autistic. For all he loves his family, dad Alex has always struggled to connect with Sam, and the strain has pushed his marriage with Jody to the edge. So Alex moves in with his merrily irres ponsible best friend on the world's most uncomfortable blow-up bed, wondering how to win back his wife and son. As Alex navigates single life, long-buried family secrets and part-time fatherhood, his son begins playing Minecraft, opening up a place where Alex and Sam begin to rediscover both themselves, and each other ...Can one fragmented family put themselves back together, one piece at a time? A Boy Made of Blocks is a tear-jerking, hilarious and most of all true-to-life novel about the power of difference and one very special little boy. ...Show more
$34.99
AUD
Category: Autism
This illustrated storybook explains hyperactivity through the story of Winston Wallaby and his uncontrollable bouncing at school. It allows children with ADHD, SPD & ASD to recognise and support their additional sensory needs. A helpful introduction for parents/carers and appendices with strategies to be used at home and in school are included. ...Show more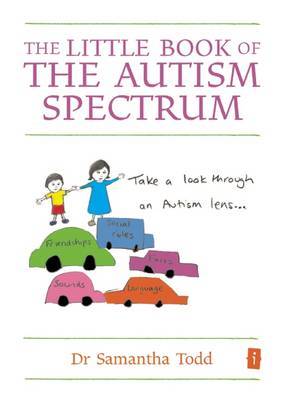 $29.99
AUD
$36.95
(18% off)
Category: Autism
This book will allow anyone who lives or works with children with Autism to see the world as they do, and develop strategies for managing and understanding it effectively. It peers through the "Autism lens", allowing us to effect change in terms of the way we deal with autism as a society and in educat ion. It delivers evidence-based support and strategies that enable us to develop young people's abilities to interact with the social world, removing much of the anxiety that often accompanies it. ...Show more
$24.99
AUD
$43.95
(43% off)
Category: Autism
$32.99
AUD
Category: Autism
For people with ASDs, depression is common, and has particular features and causes. This outstanding book provides a comprehensive review of these aspects, and an effective self-help guide for anyone with an autism spectrum disorder (ASD) affected by depression. Written by the leading experts in the fie ld, the book explains and describes depression, the forms it can take, and how it looks and feels for a person on the autism spectrum. The authors draw on the latest thinking and research to suggest strategies for coping with the effects of depression and provide a complete step-by-step CBT self-help programme, designed specifically for individuals with ASDs. The programme helps increase self-awareness, including identifying personal triggers, and provides the tools to combat depression. ...Show more