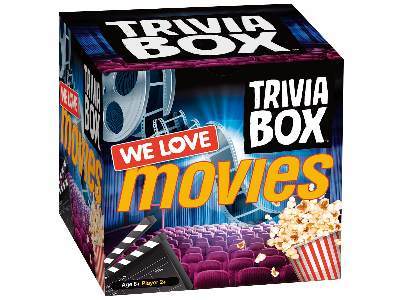 $19.99
AUD
Category: Trivia
Are you an MOVIES fan or a fanatic? Find out when you put your family and friends to the test with the all-new Trivia Box. Say goodbye to dull science, literature and history trivia and say hello to trivia all about your favorite movies! Get the answer right and you win a picture card, but get it wrong and the reader wins the card. The first player to collect four picture cards wins the game. ...Show more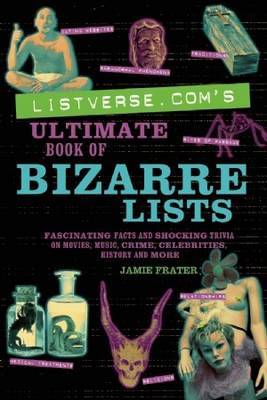 $24.99
AUD
Category: Trivia
This is a massive collection of highly entertaining lists from the author's strange and wacky content that has proven incredibly popular on his website. Delving into the strange side of pop culture, "Listverse.com's Ultimate Book of Bizarre Lists" offers lists of death-related objects available for purc hase online and the weirdest things Michael Jackson owned. There are fun facts from history, like a catalog of strange occupations that includes 'knocker-up' - a human alarm clock who would walk through town each morning banging on high-up bedroom windows with a long bamboo stick. There are cultural lists, like the most interesting creatures in Japanese folklore, and oddities from the world of medicine, such as the most ridiculous cases of mass hysteria. ...Show more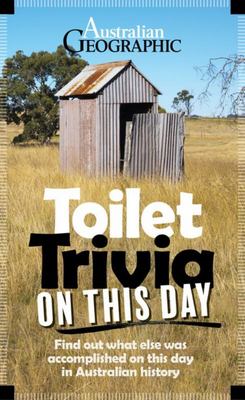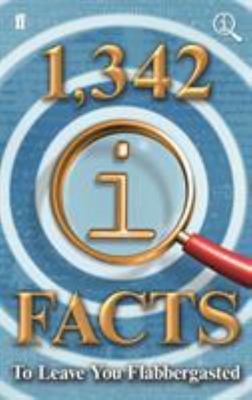 $22.99
AUD
Category: Trivia | Series: Quite Interesting Ser.
"Trivia buffs and know-it-alls alike will exult to find so much repeatable wisdom gathered in one place."--New York Times This book is bursting with mindboggling morsels of trivia - informative, hilarious, sometimes arcane or utterly useless, but always entertaining. Every fact in this magnificent litt le volume has been researched with punctilious care in order to bring you the truth in its purest form. ...Show more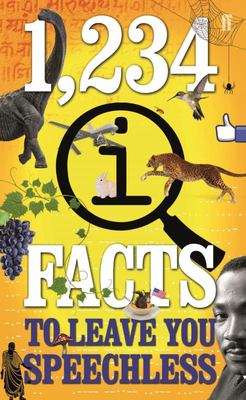 $9.99
AUD
$17.99
(44% off)
Category: Trivia | Series: Quite Interesting Ser.
The QI team have blown your socks off, made your jaw drop and knocked you sideways. Now they return with 1,234 brand-new mind-blowing facts that will leave you speechless. - Flowers get suntans. - Denmark imports prisoners. - Bees can fly higher than Mount Everest. - The Republic of Ireland first got p ostcodes in 2015. - Martin Luther King Jr got a C+ in Public Speaking. - No one in the UK dies of 'natural causes'. - Penguins can't taste fish. ...Show more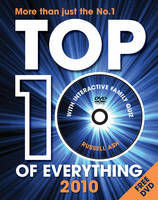 $39.99
AUD
Category: Trivia
We all know someone who thinks they know everything, but do they know which 10 people swam the Channel the fastest? Or which 10 countries eat the most meat? From the basic to the bizarre, "Top 10 of Everything 2010" answers these questions and many, many more, with brand new and updated lists and over 7 ,000 of the most intriguing facts about history, science, sports, music, movies, nature, people and places. And once you've discovered when the 10 worst airship disasters occurred, it's time to test your memory with the all-new "Top 10 of Everything interactive DVD!". Crammed with quirky questions based on facts found within the book, this fantastic quiz is guaranteed to entertain friends and family of all ages for hours. ...Show more
$22.99
AUD
Category: Trivia
Which Haruki Murakami novel shares its title with a Beatles song? In Roald Dahl's Charlie and the Chocolate Factory, what is Charlie's surname? What is heavy-drinking Rachel Watson known as in the title of a 21st-century bestseller? And what do you get if you add the number of Bennet sisters in Jane Aus ten's Pride and Prejudice to the number of Karamazov brothers in Fyodor Dostoevsky's The Brothers Karamazov? With four hundred questions covering books from literary classics to modern bestsellers, through iconic children's books and books you say that you've read but really you haven't, The Penguin Book Quiz is as appropriate for making you look well-read at a party as it is for a book-loving family to tuck into after Christmas dinner- it's as enjoyable to read as it is to play. Featuring the work of everyone from Antony Beevor to Zadie Smith, books from The Very Hungry Caterpillar to Ulysses, and with movie, music, television, theatre and literary references abound, this entertaining quiz tickles the fancy (and the brains) of light and heavy readers alike. Answers- - Norwegian Wood - Bucket - The Girl on the Train - Eight (five sisters, three brothers) ...Show more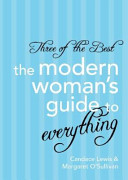 $24.95
AUD
Category: Trivia
Packed with brilliant practical wisdom about every area of a busy woman's life, health and fitness, beauty, time management, dealing with bureaucracy and much more, this is an indispensable guide to life for modern women of all ages.