$2.99
AUD
Category: Philosophy | Series: Penguin Little Black Classics
Why do I know a few more things? Why am I so clever altogether? Self-celebrating and self-mocking autobiographical writings from Ecce Homo, the last work iconoclastic German philosopher Nietzsche wrote before his descent into madness.   One of 46 new books in the bestselling Little Black Classics s eries, to celebrate the first ever Penguin Classic in 1946. ...Show more
$35.00
AUD
Category: Philosophy
The Sunday Times Bestseller and New York Times Bestseller. A book of hope for uncertain times. 'Feeling a little blue? Meet the new Winnie the Pooh.' The Daily Mail 'A wonderful work of art and a wonderful window into the human heart' Richard Curtis Enter the world of Charlie's four unlikely friends, di scover their story and their most important life lessons. The conversations of the boy, the mole, the fox and the horse have been shared thousands of times online, recreated in school art classes, hung on hospital walls and turned into tattoos. In Charlie's first book, you will find his most-loved illustrations and some new ones too.     ...Show more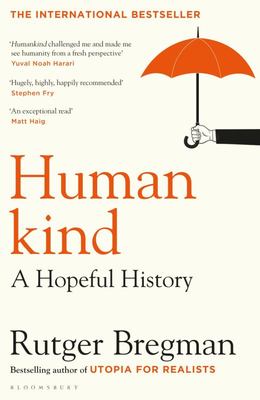 $32.99
AUD
Category: Philosophy
A Guardian Book to Look Out For in 2020 'Humankind challenged me and made me see humanity from a fresh perspective' Yuval Noah Harari From 'the folk hero of Davos', Fox News antagonist and author of the international bestseller Utopia for Realists comes a radical history of our innate capacity for kin dness. It's a belief that unites the left and right, psychologists and philosophers, writers and historians. It drives the headlines that surround us and the laws that touch our lives. From Machiavelli to Hobbes, Freud to Pinker, the roots of this belief have sunk deep into Western thought. Human beings, we're taught, are by nature selfish and governed primarily by self-interest. Providing a new historical perspective on the last 200,000 years of human history, Humankind makes a new argument- that it is realistic, as well as revolutionary, to assume that people are good. When we think the worst of others, it brings out the worst in our politics and economics too. In this major book, internationally bestselling author Rutger Bregman shows how believing in human kindness and altruism can be a new way to think o and act as the foundation for achieving true change in our society. It is time for a new view of human nature. ...Show more
$24.95
AUD
Category: Philosophy | Series: Columbia Themes in Philosophy Ser.
Noam Chomsky is widely known and deeply admired for being the founder of modern linguistics, one of the founders of the field of cognitive science, and perhaps the most avidly read political theorist and commentator of our time. In these lectures, he presents a lifetime of philosophical reflection on al l three of these areas of research to which he has contributed for over half a century.In clear, precise, and non-technical language, Chomsky elaborates on fifty years of scientific development in the study of language, sketching how his own work has implications for the origins of language, the close relations that language bears to thought, and its eventual biological basis. He expounds and criticizes many alternative theories, such as those that emphasize the social, the communicative, and the referential aspects of language. Chomsky reviews how new discoveries about language overcome what seemed to be highly problematic assumptions in the past. He also investigates the apparent scope and limits of human cognitive capacities and what the human mind can seriously investigate, in the light of history of science and philosophical reflection and current understanding. Moving from language and mind to society and politics, he concludes with a searching exploration and philosophical defense of a position he describes as "libertarian socialism," tracing its links to anarchism and the ideas of John Dewey, and even briefly to the ideas of Marx and Mill, demonstrating its conceptual growth out of our historical past and urgent relation to matters of the present. ...Show more
$16.99
AUD
Category: Philosophy
Learn everything you need to know about the world of philosophy- from the key thinkers to modern concepts in a brand new portable size. To the complete novice learning about philosophy can be daunting - The Little Book of Philosophy changes all that. With the use of powerful and easy-to-follow images, famous quotations, and explanations that are easily understandable, this book cuts through any misunderstandings to demystify the subject. Each chapter is organised chronologically, and covers not only the big ideas, but the philosophers who first voiced them, as well as cross-referencing with earlier and later ideas and thinkers. The Little Book of Philosophy untangles knotty theories and sheds light on abstract concepts, and is perfect for anyone with a general interest in how our social, political, and ethical ideas are formed, as well as students of philosophy and politics. Covers major and niche topics, from moral ethics to philosophies of religion. ...Show more
$14.99
AUD
Category: Philosophy
A book which speaks directly to the confusions and agonies of existence, detailing a personal, philosophical odyssey.
$19.99
AUD
Category: Philosophy
The story of philosophy through 100 wonderful quotes.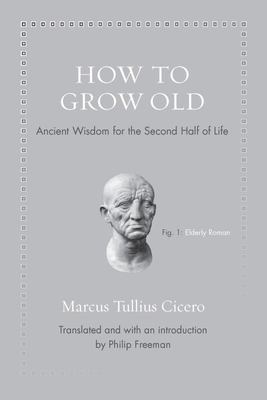 $29.99
AUD
Category: Philosophy | Series: Ancient Wisdom for Modern Readers Ser.
Worried that old age will inevitably mean losing your libido, your health, and possibly your marbles too? Well, Cicero has some good news for you. In How to Grow Old, the great Roman orator and statesman eloquently describes how you can make the second half of life the best part of all-and why you might discover that reading and gardening are actually far more pleasurable than sex ever was. Filled with timeless wisdom and practical guidance, Cicero's brief, charming classic-written in 44 BC and originally titled On Old Age-has delighted and inspired readers, from Saint Augustine to Thomas Jefferson, for more than two thousand years. Presented here in a lively new translation with an informative new introduction and the original Latin on facing pages, the book directly addresses the greatest fears of growing older and persuasively argues why these worries are greatly exaggerated-or altogether mistaken. Montaigne said Cicero's book "gives one an appetite for growing old." The American founding father John Adams read it repeatedly in his later years. And today its lessons are more relevant than ever in a world obsessed with the futile pursuit of youth. ...Show more
$44.99
AUD
Category: Philosophy | Series: Sterling Milestones
Philosophy explores the deepest, most fundamental questions of reality. This accessible and entertaining chronology presents 250 of the most important theories, events and seminal publications in the field. Brief, engaging and beautifully illustrated entries cover a range of topics and cultures, from th e Hindu Vedas and Plato's theory of forms to Pascal's Wager, existentialism, feminism and the Triple Theory of Ethics. ...Show more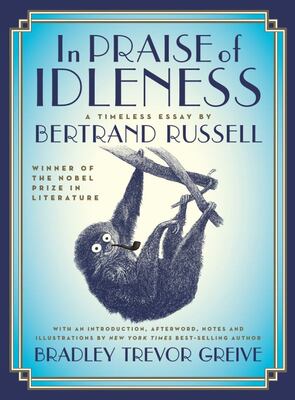 $16.99
AUD
Category: Philosophy
oMost People Would Die Sooner Than Thinko - Bertrand Russell Considered othe Voltaire of his timeo, Bertrand Russell was a fearless iconoclast who stood unbowed before political and religious leaders; his disdain for conventional thinking and accepted beliefs set him apart from his academic peers and a t odds with the authorities throughout his long and storied life. In his celebrated essay In Praise Of Idleness, Russell champions the seemingly incongruous notion that realising our full potential - and thus enjoying the greatest possible success and happiness - is not accomplished by working harder or smarter, but through harnessing the extraordinary power of idleness. Russell's penetrating insights and exquisite turns of phrase feel as fresh and relevant today as when they were first written. Arguing that we can achieve far more by doing far less, and that traditional wealth accumulation is a form of cultural and moral poverty, Russell demands greater depth from our age of abundant creativity and heralds the next wave of enlightened entrepreneurs. Replete with a new introduction and afterword, and interspersed with comic illustrations, informative notes plus a curated selection of Russell's best quotes from many of his acclaimed works, this unique edition of In Praise Of Idleness is given new life by New York Times-bestselling author and internationally acclaimed humourist Bradley Trevor Greive. ...Show more