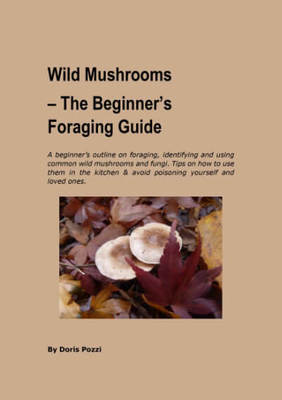 $19.95
AUD
Category: Home and Garden
A beginner's outline on foraging, indentifying and using common wild mushrooms and fungi. Tips on how to use them in the kitchen & avoid poisoning yourself and loved ones.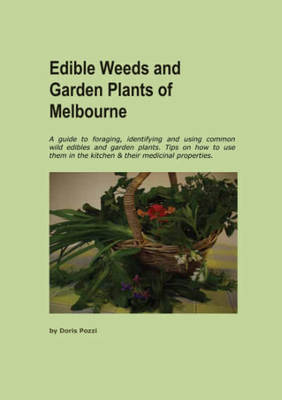 $19.95
AUD
Category: Home and Garden
Edible Weeds and Garden Plants of Melbourne details over 25 of the most common edible weeds and garden plants found across Australia, the UK, Europe and the US.  The edible weeds can be found across all urban areas of Australia including Melbourne, Sydney, Brisbane, Adelaide, Hobart and Perth!  Colour p hotos are provided for easy identification, the nutritional and medicinal properties, and, how to prepare them in the kitchen.   ...Show more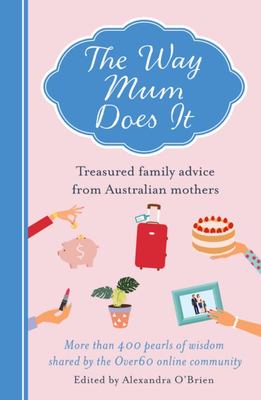 $9.99
AUD
$24.99
(60% off)
Category: Home and Garden
Trusted household advice from real women and contributors to the hugely popular Over 60 online community. THE WAY MUM DOES IT is a jam-packed collection of household and life advice - a handy go-to guide for tips on everything from health and beauty, cleaning and repairs, to travel and gardening, food a nd finances. Like having your mum or your grandmother or best friend at your side, these pearls of wisdom will guide and rescue you with ingenious, practical and simple-to-follow advice.Do you need to know how to keep an avocado fresh for up to six months? Freeze food safely? Get a nasty stain out of your carpet? Discover the secret uses of bicarb? Make your own beauty products with common household ingredients? Use Epsom salts effectively in your garden? Repair friendships and deal with tricky in-laws?Reflecting real-life experiences and advice from Australian women - including tips from some of our favourite personalities - THE WAY MUM DOES IT is the book that everyone will want on their bookshelf. Forget Google, the answers are here! ...Show more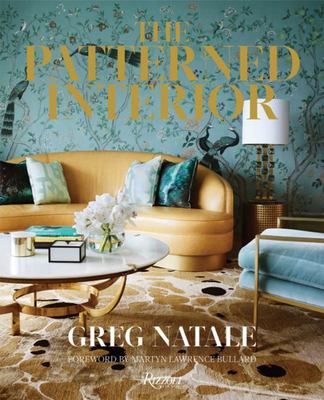 The Patterned Interior
by Greg Natale; Martyn Lawrence Bullard (Foreword by)
$49.99
AUD
$125.00
(60% off)
Category: Interior Design
At once sophisticated and full of robust character, Greg Natale's interiors are renowned around the world for creating environments that traverse serenity and flamboyance. By studying a project from the broadest point of view down to its smallest detail, Natale successfully transforms any space - deftly marrying contemporary accents with vintage pieces through his signature interplay of pattern and design. In The Patterned Interior, an exquisite new photographic monograph by Rizzoli, Natale's unique insights are accompanied by stunning images by acclaimed photographer Anson Smart. The Patterned Interior guides readers through a diverse selection of residences that showcase Natale's exploration of the power and importance of pattern. Featuring photographs that span multiple countries and myriad styles, The Patterned Interior tours a rural Oklahoma property that redefines contemporary rustic cool, a unique surf-inspired penthouse overlooking one of Australia's most sought-after beaches, a Midtown New York pied-à-terre that exudes sophistication, a vast country estate in southern Australia with a distinct rock vibe, and a light-filled city apartment in one of Sydney's most iconic buildings. With a forward by Martyn Lawrence Bullard, a star of the hit series Million Dollar Decorators, and a regular on the AD100 and Elle Decor's A-List, The Patterned Interior is destined to become a classic among both interior design professionals and fans of decoration. ...Show more
$17.95
AUD
Category: Home and Garden
Since Trees of Victoria was first produced in 1966, it has become widely known as the standard introduction to the Victorian bush, having sold over 160,000 copies. The Fifth Edition (1994) was a complete revision, and was greatly enlarged to describe some 250 species of trees and tall shrubs - almost al l that are native to Victoria, southern NSW (including the ACT) and South Australia eastwards from Adelaide. This sixth edition (2006) incorporates taxonomic and other changes made since 1994, updated distribution information, and reference to additional species, some being recently described. With its clear illustrations, accurate descriptions and compact format, the book will continue to meet the needs of beginners in the bush exploration, as well as botanical students, land managers and conservationists. ...Show more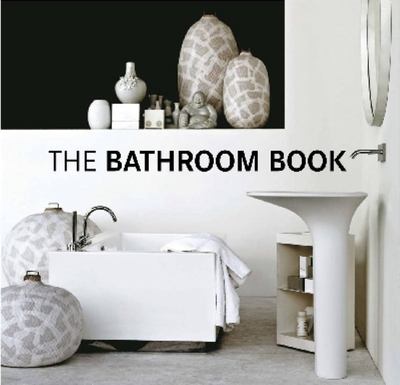 $29.99
AUD
$69.99
(57% off)
Category: Interior Design
Due to the functions it houses, the bathroom must respond to a set of highly specific characteristics, making it one of the most complex spaces in the home. The layout options of this space are infinite and this book presents a vast selection of bathrooms chosen for their quality and originality, and de signed by prestigious architects and interior designers. They are showcased through seven different chapters: Small, Xtra large, Open & Ensuite, Retro, Contemporary, Zen and Unique. The 600-plus photographs included in the book are complemented by design ideas from leading international specialists. ...Show more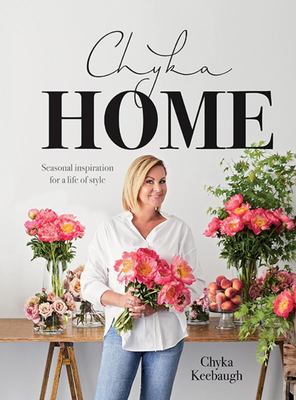 $24.99
AUD
$39.99
(37% off)
Category: Interior Design
Chyka Home is Chyka Keebaugh's inspirational manual for homemaking, entertaining, styling and crafting. Organised into the four seasons, the book presents creative ideas for entertaining guests and organising and decorating your home, along with tasty food and drinks recipes and DIY outdoor projects. Chyka shares practical tips and tricks on how to: create beautiful flower arrangements and add pops of colour with potted plants re-arrange or style your rooms, terrace/balcony and/or garden create the perfect table setting and entertain guests  set up a little vegetable patch or fruit garden bed and grow your own herbs prepare delicious dishes and create drinks to suit the season organise and clean your house and outdoor spaces craft personal gifts Accompanied by beautiful photography throughout, Chyka Home is the perfect guide to make a stylish, beautiful and happy home, no mater what the time of year. ...Show more
$29.99
AUD
Category: Home and Garden
'This is a book about Australian food, the unique flora and fauna that nourished the Aboriginal peoples of this land for over 50 000 years. It is because European Australians have hardly ever touched these foods for over 200 years that I am writing this book.' We celebrate cultural and culinary diversit y, yet shun the foods that grew here before white settlers arrived. We love superfoods from remote, exotic locations, yet reject those that grow in our own land. In this, the most important of his books, John Newton boils down these paradoxes by arguing that if we are what you eat, we need to eat different foods, foods that will attune us to the this land. ...Show more
$24.99
AUD
Category: Home and Garden
A modern classic for a new generation looking for environmentally friendly, thrifty, tried and true solutions for tackling everyday household tasks.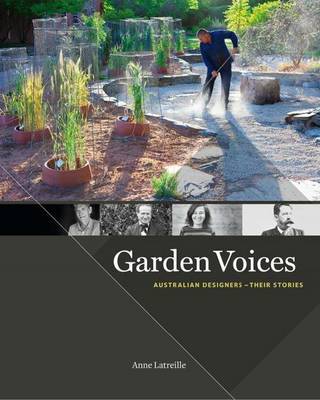 $9.99
AUD
$59.95
(83% off)
Category: Home and Garden
This book is unique. It is the first book to embark on a study of designers who demonstrate a deep understanding of the Australian environment and an ability to work creatively with it. It provides an invaluable overview of twenty three key garden and landscape designers of Australia. Anne Latreille tra ces their life stories and achievements. They comprise historic figures, current practitioners, some well-known, others much less so. They work in lush tropical forests and chilly mountains, arid deserts and rolling countryside, beside rivers and the sea, in close packed inner cities and spreading suburbs. They fit each garden design to its place, respecting the natural landscape character. In this way, this book takes us on a journey -- a search for meaning and significance. New and exciting, it reveals a clear and panoramic vision. It moves us inside the designers hearts and minds and shows how Australian energy and imagination can be transformative, inspiring and progressive. With research extending over fourteen years, it is a vital reference for anyone -- from professional designer to garden lover -- who seeks a broader understanding of designing gardens in Australia, now and in the future. ...Show more