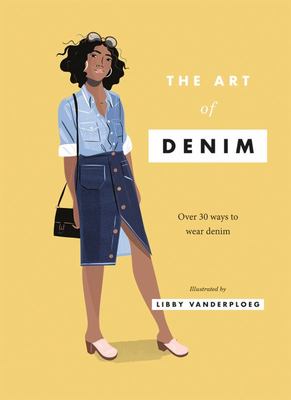 The Art of Denim
by Libby VanderPloeg (Illustrator)
$9.99
AUD
$19.99
(50% off)
Category: Fashion
In The Art of Denim, learn how to style your jeans and pair patterns and textures like a pro. Go eco-friendly with reclaimed or reconstructed denim paired with a classic white t-shirt and a statement necklace. For a more stream-lined approach, make a splash with a denim jumpsuit. From boyfriend cut to c ulottes, jean skirts, high-waisted 80s numbers, dungarees, exposed pockets, cut-off shorts and Texas tuxedos, there's no wonder this hardworking fabric is such a wardrobe staple. Featuring profiles on iconic, effortlessly cool denim divas such as Zoe Kravitz, Debbie Harris and Cindy Crawford, there's inspiration for everyone. Beautifully illustrated by Libby VanderPloeg, this book makes the perfect gift for any fashionista who daydreams of the perfect pair of jeans. ...Show more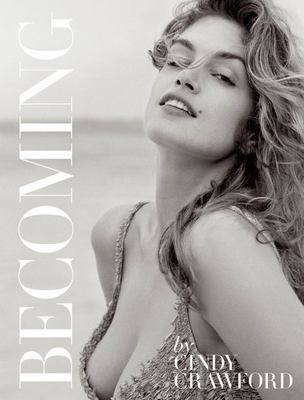 Becoming
by Cindy Crawford
$29.99
AUD
$89.99
(66% off)
Category: Fashion
International supermodel Cindy Crawford chronicles her life and career, sharing stories and lessons learned, and featuring her most memorable images. Cindy Crawford was the cornerstone of the golden age of the supermodel in the 1990s. She blazed a trail during that decade, seamlessly moving between the runway to unconventional outlets, such as cutting-edge MTV, Super Bowl commercials, and even Playboy magazine.On the eve of her fiftieth birthday, Crawford looks back, photo shoot by photo shoot, on a remarkable career and various life lessons she absorbed. She discusses her earliest modeling years and learning how to become less self-conscious in front of a camera; trusting her own instincts about creating positive messages about a healthy and strong body image that she knew would reach women of all ages; her feelings about becoming a wife and a mother; and her thoughts about turning fifty and what she would tell her younger self if she had the chance.The photographs span her entire career, beginning from the mid 1980s, and feature unpublished images from Crawford s personal archive in addition to images by every top name in fashion photography, including Annie Leibovitz, Arthur Elgort, Helmut Newton, Herb Ritts, Irving Penn, Patrick Demarchelier, and Richard Avedon, among others. A beautifully illustrated series of stories, "Becoming" is a smart and engaging book that sheds light into the life and work of an extraordinary woman." ...Show more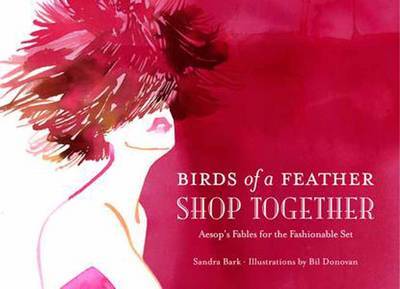 $2.99
AUD
$29.99
(90% off)
Category: Fashion
In the vein of the tremendously successful "This Little Piggy Went to Prada" comes "Birds of a Feather Shop Together", a delicious anthology of style-focused fables for the modern-day fashionista. Combining classic story motifs with alluring images of modern fashion and beauty, "Birds of a Feather Shop Together" offers timeless wisdom in a package that's perfect for today's style-savvy shopper. Written by "New York Times" bestselling author Sandra Bark-a collaborator on Kat Von D's "High Voltage Tattoo" and "The Tattoo Chronicles" - and featuring gorgeous watercolour and ink drawings by internationally acclaimed fashion illustrator Bil Donovan, "Birds of a Feather Shop Together" is a volume to treasure, delivering sage advice and fabulously fun fashion fables for stylish ladies from 4 to 14 to 104. ...Show more
$24.99
AUD
Category: Fashion | Series: Little Book of Fashion Ser.
The illustrated story of Christian Dior's early life, the brand's inception, the triumphs of the couture collections on the catwalk and the red carpet, and the brand's journey after the death of its founder.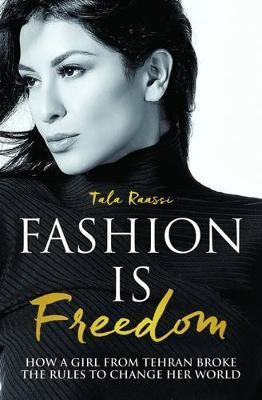 $9.99
AUD
$29.99
(66% off)
Category: Fashion
Even as a little girl Tala Raassi adored fashion. But growing up in Iran, where a woman could be punished under Islamic law for exposing her hair in public, Tala was forced to keep her experiments in fashion under wraps at backroom cafes and private parties. After a raid by religious police, 16-year-old Tala found herself in prison and sentenced to forty lashes of a whip - for the crime of wearing a mini-skirt. Tala's forty lashes of the whip for 'indecent clothing' fanned the flames of rebellion and led to a new life in the US. When Tala wrote 'Crime of the Mini Skirt' for Marie Claire magazine, her story went global. Newsweek called her 'One of the Most Fearless in the World'. The likes of Rachel Ray, Elle and a host of leading magazines and newspapers gave Tala the platform to argue that fashion is a symbol of freedom. It marked the beginning of a bold new life. Fashion is Freedom takes us on an extraordinary journey that crosses the globe, from Tehran to Columbia, centre stage at the Miss Universe contest and a new life heading a fashion empire and supporting charities that focus on empowering women. Tala's story will inspire women everywhere to be fearless and follow their dreams. ...Show more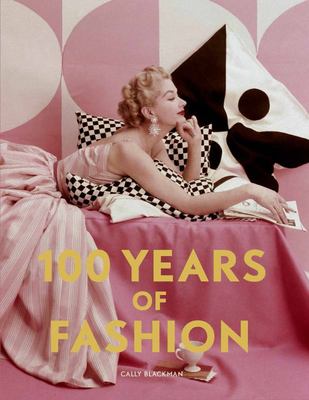 $29.99
AUD
Category: Fashion | Series: Pocket Editions Ser.
This book documents the most exciting and diverse period in fashion: from 1900 on, when women's lives and manner of dress changed dramatically. From home dressmaking to couture, from rationing to "The New Look," from the birth of the teenager to mass manufacture, this selection of over 400 photographs a nd illustrations tells the fascinating story of a fashion revolution. 100 Years of Fashion will appeal to everyone with an interest in fashion.   ...Show more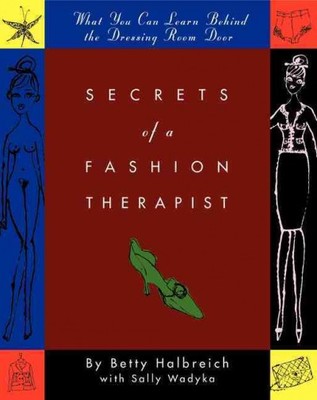 $9.99
AUD
$29.99
(66% off)
Category: Fashion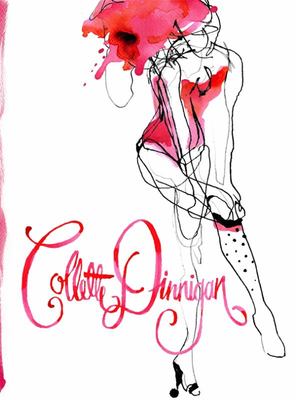 Obsessive Creative
by Collette Dinnigan; Helena Christensen (Foreword by)
$39.99
AUD
$100.00
(60% off)
Category: Fashion
Beautifully designed and lavishly illustrated with four-color photographs, sketches, and watercolors, renowned international fashion designer and icon Collette Dinnigan provides intimate and revealing insights into her life, creative, process, and work. Collette Dinnigan's collections are sold in every corner of the world, and her designs have been worn by a coterie of leading actresses, celebrities, and royalty, including Catherine, the Duchess of Cambridge, Emily Blunt, Halle Barry, Madonna, and Julia Roberts. Her work has graced major feature films and television shows, such as Sex and the City, Baz Luhrman's Australia, Gossip Girl, and the Oprah Winfrey show, and has been highlighted in every major fashion magazine worldwide and in numerous fashion anthologies. In this sumptuous volume packaged in a cloth case with a gorgeous watercolor screened on it by Dinnigan herself, the designer invites us into her life, from what drives her and how she achieved success to the inspirations behind her designs and how her bohemian childhood shaped her development as an artist. Obsessive Creative takes us into the mind and heart of this imaginative, forward-thinking designer, her clothes, and her passions. It is also a behind-the-scenes look at the world of high fashion, from the studio where Collette's sublimely beautiful clothes are made to a beading factory in India to backstage at the Paris shows. Lushly illustrated with photos from top international fashion photographers and from Collette's own family albums, plus numerous collages of the designer's sketches, watercolors, and inspirational materials, objects, and environments, Obsessive Creative is an intensely personal and visually stunning account of Dinnigan's life and work--an inspiring volume sure to excite artists and designers, spark every fashionista's unique creativity, and delight her fans worldwide. ...Show more
$49.99
AUD
$80.00
(37% off)
Category: Fashion
America's first fashion magazine, Harper's Bazaar has showcased the visions of legendary editors, photographers, and stylists and featured the works of noted writers since 1867. From its beginnings as a broadsheet aimed at the rising leisure class, the publication has since transformed into a magazine d evoted to examining the lives of women through the lens of fashion. In celebration of the magazine's 150th anniversary in 2017, Harper's Bazaar: 150 Years captures the greats who have shaped the magazine over these decades.   Harper's Bazaar: 150 Years includes the most iconic pieces of work from the magazine's archive: more than 150 photographs and covers and 50 text excerpts, including articles, poems, and works of fiction. Organized chronologically, the selections showcase the breadth of creativity and artistry that has been published in the pages of the magazine for more than a century and prove that Harper's Bazaar is more than just a fashion magazine. ...Show more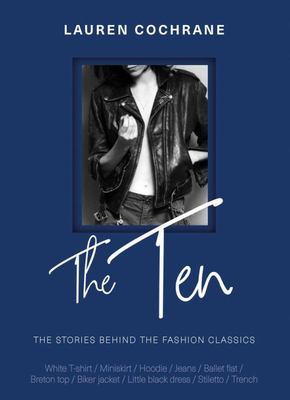 $29.99
AUD
Category: Fashion
From the evolution of the white T-shirt from army staple to symbol of achingly cool simplicity, the hoodie's birth in the monasteries of Rome to its domination of streetwear, and the transition of the stiletto from the feet of fifteenth-century Iranian equestrians to those of New York businesswomen, The Ten puts fashion in context. White T-shirt, Miniskirt, Hoodie, Jeans, Ballet flat, Breton top, Biker jacket, Little black dress, Stiletto, Trench. What are you wearing? In all likelihood, your outfit will feature at least one of these 10 items. Familiar, commonplace, ubiquitous - each piece has become an emblem of a certain style, carrying its own connotations and historical significance. They aren't just clothes - our social history is contained within these perfect 10 pieces. They're vessels that hold the history of style, politics and identity: while trends may come and go, these are here to stay. The Ten includes deep dive explorations into each item's history, how it gained its reputation, and what it means today, accompanied by stylish photography and illustrations. Stories of iconic adopters and landmarks in the story of each piece reveal how they have achieved their status as so ubiquitous and yet so extraordinary. From the evolution of the white T-shirt from army staple to symbol of achingly cool simplicity, the hoodie's birth in the monasteries of Rome to its domination of streetwear, and the transition of the stiletto from the feet of fifteenth-century Iranian equestrians to those of New York businesswomen, The Ten puts fashion in context. Showing how certain pieces are just as ubiquitous on the catwalk as on the street, Lauren Cochrane's crucial volume defines the fashion items that make up your wardrobe, and how they got there, providing the perfect excuse - a pedigree, a narrative, a realness - for the reader to wear them time and time again. ...Show more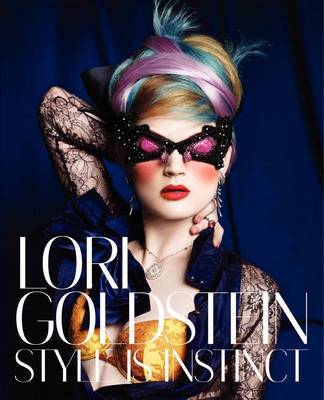 $34.99
AUD
$97.99
(64% off)
Category: Fashion
For more than thirty years, Lori Goldstein has held her position as one of the industry's top stylists, defining some of fashion's and pop culture's most memorable moments through her collaboration with top models, celebrities, and world-renowned photographers, including Annie Leibovitz, Steven Meisel, Mario Testino, Paolo Roversi, Bruce Weber, and Craig McDean. You know her work-and once you see it, you do not forget it. For Vanity Fair alone, Lori's styled numerous famous covers and stories: including the nude portrait of a pregnant Demi Moore that has been copied the world over ever since as well as the famous shot of Michael Jackson in black jeans, posing on the toes of his loafers, his white shirt open and flying back. She's created amazing images of hundreds of celebrities, including Madonna, Angelina Jolie, Johnny Depp, Ryan Gosling, John Cleese, Ella Fitzgerald, Ellen DeGeneres, and many others. She's also styled award-winning and highly influential advertising campaigns for clients including the Gap, American Express, Prada, and Vera Wang. An innovative approach to both genres of the fashion book and stylist's monograph, Lori Goldstein brings together Lori's personal selection of the most influential work of her career to date. Anecdotes throughout reveal the stylist's creative approach, insight to the workings of the fashion industry, and personal stories on assignment, both entertaining and poignant. Lovers of fashion as well as fine art, fashion, and celebrity photography will be spellbound by this insightful anthology of some of the most breathtaking imagery in recent fashion history. ...Show more