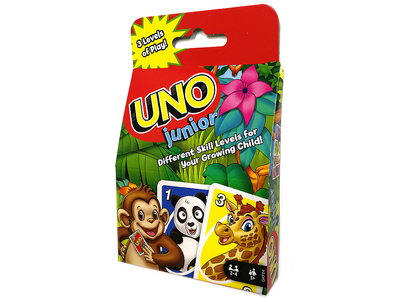 $16.99
AUD
Category: Board Games
Introduce your kids to UNO with this junior edition. Start out by matching adorable animals or colours, then add reverse, skip and wild cards to up the action. Finally increase game strategy by adding draw one and draw two penalty cards. Contains 56 cards. Ages 3+, 2-4 players.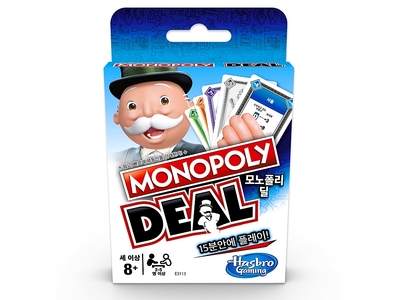 $14.99
AUD
Category: Board Games
The Monopoly brand deal card game is all the fun of the Monopoly game in a quick-playing card game. It comes with 110 cards including property cards, rent cards, house and hotel cards, and wild property cards. Action cards let players do things such as charge rent and make tricky deals.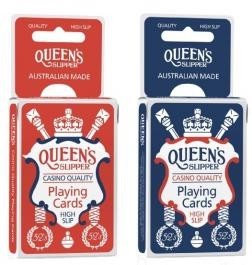 $14.99
AUD
Category: Board Games
UNO is the classic card game that's easy to pick up and impossible to put down! Players take turns matching a card in their hand with the current card shown on top of the deck either by color or number. Special action cards deliver game-changing moments as they help you defeat your opponents. These in clude Skips, Reverses, Draw Twos, Wild and Draw Four Wild cards. You'll find 25 of each color (red, green, blue, and yellow), eight Wild cards, three Customizable cards and one Special Rule card inside the 112-card deck. If you can't make a match, you must draw from the central pile! And when you're down to one card, don't forget to shout 'UNO!' The first player to rid themselves of all the cards in their hand before their opponents wins. It's Fast Fun for Everyone! ...Show more
$24.99
AUD
Category: Board Games | Series: Magma for Laurence King Ser.
Can you tell a hare from a rabbit? What's the difference between a llama and an alpaca? Which has two humps--the Bactrian camel or the dromedary? In this animal matching game with a twist, the goal is to match 25 pairs of animals that look almost the same but that tend to be confused. Includes a fascina ting booklet by a zoologist explaining the differences between the animals. ...Show more
Ocean Bingo
by Mike Unwin; Holly Exley (Illustrator)
$35.00
AUD
Category: Board Games | Series: Magma for Laurence King Ser.
This family-friendly game is packed with ocean creatures for hours of bingo fun. Includes such favorites as the emperor penguin, sea otter, killer whale, and Pacific seahorse as well as lesser known sea inhabitants like the yellow-bellied sea snake and the bioluminescent octopus.   Boasting 64 weird, wonderful, and beautiful species, Ocean Bingo is filled with fun facts and glorious illustrations that are guaranteed to delight aquatic afficionados. Mark each species off on your card as it's called and be the first to shout BINGO ...Show more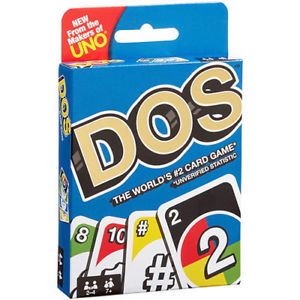 $16.99
AUD
Category: Board Games
UNO™ has a new best friend, DOS™! In this fun card game, two is more important than one, and number matching is king! Just like UNO™, DOS™ involves a race to be the first to get rid of your cards. To start, there are two discard piles between the players. On each player's turn they can discard on either pile with either one or two cards, so if a player has two cards that add up to the number of a card in the center pile, they are able to put down BOTH cards. When you're down to two cards, don't forget to yell "DOS!" The first person to 200 points is the winner! The game includes a 112-card deck plus instructions. For 2 to 4 players. Ages 7 and older. Colors and decorations may vary. For Ages: 7+ ...Show more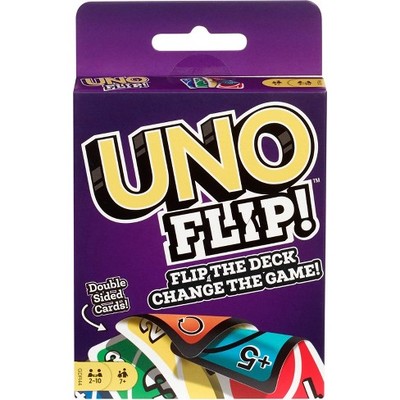 $16.99
AUD
Category: Board Games
Brace yourself for the next iteration of classic UNO™: UNO FLIP!™. It's the matching game you know, plus exciting new twists -- like a double-sided deck, special FLIP card and tougher penalties -- that give classic gameplay a competitive edge. There is a "Light Side" to the deck, which plays like classi c UNO™, and a "Dark Side" where penalties are super-tough. Play the FLIP card and all cards in your hand, the draw pile and draw deck are flipped over to reveal an entirely new set of numbers and colours on the opposite side! The holder of the FLIP card determines whether or not you play on the Light Side or Dark Side of the deck -- and when you switch it back around. The Dark Side of the deck includes new action cards that really shake things up, like Draw Five and Skip Everyone cards. Strategize to rattle your competition and be the first to get rid of your cards to win. When you're down to one card, don't forget to shout "UNO!" Now card game-lovers can get UNO FLIP!™ in a sturdy tin that's great for storage and travel. This fun family card game is perfect for 7 year old's and up. ...Show more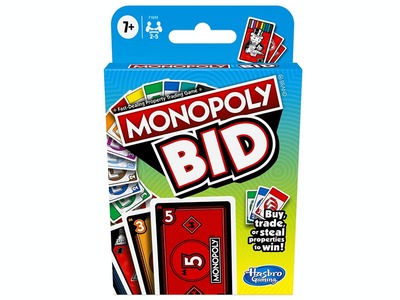 $14.99
AUD
Category: Board Games
Get ready for an exciting quick-playing Monopoly card game! The Monopoly Bid game is a game of chance, luck, and strategy as players bid in blind auctions, pay with money cards, steal properties with Action cards, and change their luck with Wild cards. Played in rounds, everyone gets a chance to host an auction. When it's time to bid on a property, players choose how much money they want to risk. Then everyone shouts, "1, 2, 3, Bid!" and lays their money cards down. The player who bid the most money gets that property. Collect 3 property sets to win. The Monopoly Bid game is a great choice for game night, for parties, and as an indoor activity for kids 7 and up. ...Show more
$21.99
AUD
Category: Board Games
Match the dogs and puppies of 25 breeds from around the world in this beautifully illustrated memory game. To play, simply place the cards face down and see if you can remember where the dog and its puppy are located. Collect more pairs than your opponent to win!With all kinds of breeds included - from Siberian Huskies to Pugs and Dachshunds to Dalmatians - this fun and educational game will appeal to dog lovers everywhere. ...Show more