$7.99
AUD
$17.99
(55% off)
Category: Picture Books
Featuring children's own words and heart-warming pictures, this is a little book which can be given by boys or girls to their mummy on mothers' day. Or at any time! A lovely gift book at a pocket-friendly price, created by asking real children why they love their mummies and combining their words with i llustrations of gorgeous baby animals. ...Show more
$6.99
AUD
$16.95
(58% off)
Category: Picture Books | Series: A\Little Book about Me and My ... Ser.
This is a book to fill in and share with your grandpa. Write, draw and store your favourite memories of you and your grandpa in this beautiful picture book. Celebrate the special relationship between grandfathers and their grandchildren.
$19.99
AUD
Category: Picture Books
Part poem, part lullaby, this gentle story celebrates a baby's wonder at our beautiful world. From Australia's favourite picture-book creator Alison Lester comes a timeless book to share and to treasure.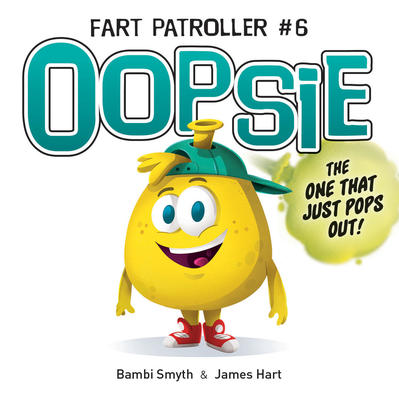 $5.99
AUD
Category: Picture Books | Series: Fart Patrol
In tunnels deep underground lives a tribe of tiny creatures responsible for the greatest trick ever played on humans! Every day (and night) they go out on patrol to find someone they can sneak up on, and then make the most frightfully stinky smells, and hideously rude noises, so humans think they have j ust done a... ahem... a very embarrassing fart. Collect all 6! ...Show more
$9.99
AUD
$14.99
(33% off)
Category: Picture Books | Series: Hairy Maclary and Friends | Reading Level: Children's - Kindergarten, Age 5-6
Hairy Maclary's Hat Tricks is a hilarious rhyming story by Lynley Dodd. It's a blusterous, gusterous, dusterous day and Hairy Maclary is ready to play. So he trots down to the park where, while enjoying a game of catch, he comes across a windblown wedding party. Poor Grandmother Pugh (a vision in blue) tries to hold on to her hat, but the wind whistles through it and blows it clean away. It's no problem for Hairy Maclary, though Off he shoots to the rescue, chasing the hat high and low until . . . with a swoop and a flurry of black, he caught it and carried it all the way back Has Hairy ever caused such mayhem? Thank goodness for Miss Plum, who once again steps in to save the day Lynley Dodd is an award-winning author/illustrator who lives in New Zealand. She is enormously popular for her rhyming stories of the unforgettable HAIRY MACLARY and his friends. She worked as a teacher before beginning to write her own books in 1974. Read all the Hairy Maclary and Friends books by Lynley Dodd Hairy Maclary's Bone; Hairy Maclary Scattercat; Hairy Maclary's Caterwaul Caper; Hairy Maclary's Rumpus at the Vet; Slinky Malinki; Hairy Maclary's Showbusiness; Slinky Malinki, Open the Door; Sniff-Snuff-Snap ; Schnitzel Von Krumm Forget-Me-Not; Slinky Malinki Catflaps; Slinky Malinki's Christmas Crackers; Hairy Maclary's Hat Tricks; Scarface Claw; Schnitzel Von Krumm, Dog's Never Climb Tress; Hairy Maclary, Sit; Hairy Maclary and Zachary Quack; Magnet Fun with Hairy Maclary; Hairy Maclary, Shoo; Hairy Maclary and Friends Little Library; Slinky Malinki, Open the Door; Slinky Malinki Early Bird; Where is Hairy Maclary?; Sticker Fun with Hairy Maclary; My Cat Likes to Hide in Boxes ...Show more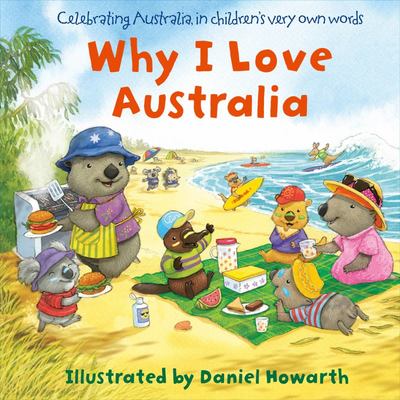 $7.99
AUD
$14.99
(46% off)
Category: Picture Books
Featuring children's own words and heart-warming pictures, this board book, this is the perfect book for children living in, or visiting Australia. (This ebook is optimised for Kindle tablets and the Kindle App. It is not suitable for e-Ink kindle devices, such as the PaperWhite. We recommend you downlo ad a sample to your device before purchase if in doubt.) 'I love Australia because... ' This beautiful book combines endearing things said by children about Australia, with fun illustrations of cute Australian animals. And from the beautiful scenery to the plentiful outdoor activities, there is certainly a lot to love! The perfect keepsake for residents and visitors of Australia! ...Show more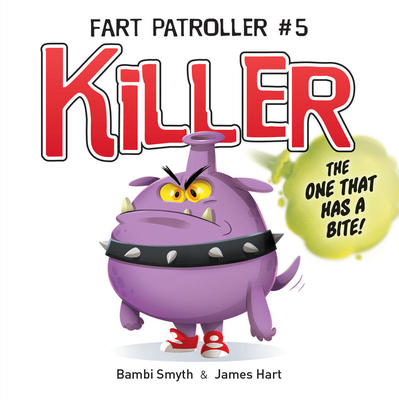 $5.99
AUD
Category: Picture Books | Series: Fart Patrol
In tunnels deep underground lives a tribe of tiny creatures responsible for the greatest trick ever played on humans! Every day (and night) they go out on patrol to find someone they can sneak up on, and then make the most frightfully stinky smells, and hideously rude noises, so humans think they have j ust done a... ahem... a very embarrassing fart. Collect all 6! ...Show more
$9.99
AUD
$14.95
(33% off)
Category: Picture Books | Series: Hairy Maclary and Friends | Reading Level: 3-6
Hairy Maclary is terrific at finding trouble. And this time the playful pup is lost...in the middle of a cat show! Even so, Hairy manages to come out a winner. Brimming with Lynley Dodd's trademark bouncy rhymes and expressive illustrations, toddlers are sure to give Hairy Maclary's Showbusiness top pri ze.  Hilarity ensues when Hairy Maclary steals the spotlight from a gang of kitty competitors. Lynley Dodd's books have sold over 4 million copies worldwide. A book for both dog and cat lovers. ...Show more