Meditations
by Marcus Aurelius; Tom Butler-Bowdon (Series edited by); Donald Robertson (Introduction by)
$20.95
AUD
Category: Philosophy | Series: Capstone Classics Ser.
A deluxe special edition of the ancient classic written by the Roman Emperor known as "The Philosopher" Meditations is a series of personal journals written by Marcus Aurelius, Emperor of Rome from 169 to 180 AD. The last of the "Five Good Emperors," he was the most powerful and influential man in the Western world at the time. Marcus was one of the leaders of Stoicism, a philosophy of personal ethics which sought resilience and virtue through personal action and responsibility. Stoicism, viewed as a foundation of modern self-help, has inspired many personal development and psychotherapy approaches through to the present day. Meditations is perhaps the most important source of our modern understanding of Stoic philosophy. Its twelve books chronicle different stages of Marcus Aurelius' life and ideas. Although he ruled during the Pax Romana, the age of relative peace and stability throughout the empire, his reign was marked by near-constant military conflict and a devastating plague which killed upwards of five million people. Aurelius' writings give modern readers an unprecedented look into the "spiritual exercises" which helped him through his tumultuous life and strengthened his patience, empathy, generosity, self-knowledge and emotional health. The private reflections recorded in the Meditations were never meant to be published, rather they were a source for Marcus' own guidance and self-improvement, and jotted down by campfires or in military tents on the Roman front. The lessons, insights and perspectives contained within this remarkable work are just as relevant today as they were two millennia ago. This volume: Presents the timeless wisdom of Emperor Marcus Aurelius and his Stoic philosophy, with new research on his life and times Contains valuable insights on topics such as resilience, moderation and emotional control Discusses how to live "in agreement with nature" and abide by strong ethical principles Part of the bestselling Capstone Classics Series edited by Tom Butler-Bowdon, this attractive, high-quality hardcover volume includes: An original Introduction by Marcus Aurelius authority and Stoicism expert Donald Robertson, author of How To Think Like A Roman Emperor. A modernised, up to date version of the classic George Long translation. Meditations: The Philosophy Classic is a volume which will occupy a prominent place in any library for years to come.   ...Show more
$22.99
AUD
Category: Philosophy | Series: Classic Civilisations
In this revealing and entertaining guide to how the Romans confronted their own mortality, Peter Jones shows us that all the problems associated with old age and death that so transfix us today were already dealt with by our ancient ancestors 2,000 years ago. Romans inhabited a world where people, knowi ng nothing about hygiene let alone disease, had no defenses against nature. Death was everywhere. Half of all Roman children were dead by the age of five. Only 8% of the population made it over 60. One bizarre result was that half the population consisted of teenagers. From the elites' philosophical take on the brevity of life to the epitaphs left by butchers, bakers and buffoons, Memento Mori ("Remember you die") shows how the Romans faced up to this world and attempted to take the sting out of death. ...Show more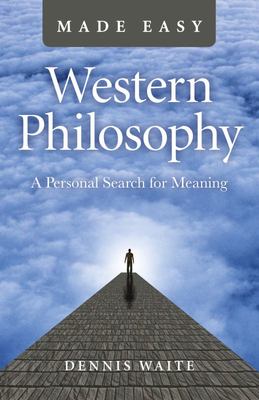 $18.99
AUD
Category: Philosophy
Charting the history of Western thought from Socrates to Sartre, from Epicureans to Existentialists, Western Philosophy Made Easy offers a short, readable historical summary of aspects of Western philosophy and key philosophers from Ancient Greece to the modern day, with the emphasis on topics of direct relevance to our own lives. ...Show more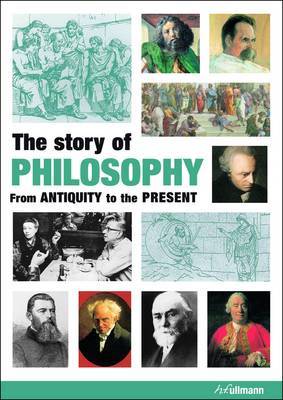 $24.99
AUD
$35.00
(28% off)
Category: Philosophy
Retraces the story and development of philosophy from the antique times to our days, with numerous illustrations and excursuses about major philosophers, thinkers, theoricians and movements. This textbook is suitable for students and for anyone interested to know more about philosophy.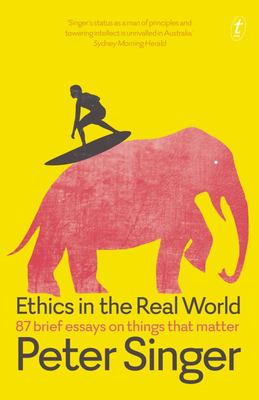 $24.99
AUD
Category: Philosophy
In this book of brief essays, Singer applies his controversial ways of thinking to issues like climate change, extreme poverty, animals, abortion, euthanasia, human genetic selection, sports doping, the sale of kidneys, the ethics of high-priced art, and ways of increasing happiness. Singer asks whether chimpanzees are people, smoking should be outlawed, or consensual sex between adult siblings should be decriminalised, and he reiterates his case against the idea that all human life is sacred, applying his arguments to some recent cases in the news. In addition, he explores, in an easily accessible form, some of the deepest philosophical questions, such as whether anything really matters and whether the pale blue dot that is our planet has any value. The collection also includes some more personal reflections, including Singer's thoughts on one of his favourite activities, surfing, and an unusual suggestion for starting a family conversation over a holiday feast.Provocative and original, these essays will challenge - and possibly change - your beliefs about a wide range of real-world ethical questions. ...Show more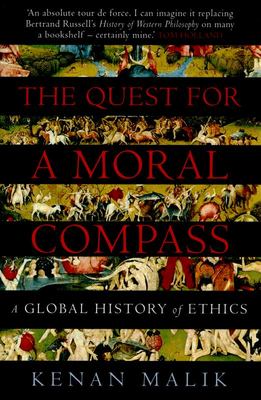 $22.99
AUD
Category: Philosophy | Reading Level: very good
The story of the global search for moral truths   In this remarkable and groundbreaking book, Kenan Malik explores the history of moral thought as it has developed over three millennia, from Homer's Greece to Mao's China, from ancient India to modern America. It tells the stories of the great philosophe rs, and breathes life into their ideas, while also challenging many of our most cherished moral beliefs.   Engaging and provocative, The Quest for a Moral Compass confronts some of humanity's deepest questions. Where do values come from? Is God necessary for moral guidance? Are there absolute moral truths? It also brings morality down to earth, showing how, throughout history, social needs and political desires have shaped moral thinking. It is a history of the world told through the history of moral thought, and a history of moral thought that casts new light on global history.   From the eBook edition. ...Show more
$29.99
AUD
Category: Philosophy | Series: Ancient Wisdom for Modern Readers Ser.
A superb new edition of Epictetus's famed handbook on Stoicism--translated by one of the world's leading authorities on Stoic philosophy Born a slave, the Roman Stoic philosopher Epictetus (c. 55-135 AD) taught that mental freedom is supreme, since it can liberate one anywhere, even in a prison. In How to Be Free, A. A. Long--one of the world's leading authorities on Stoicism and a pioneer in its remarkable contemporary revival--provides a superb new edition of Epictetus's celebrated guide to the Stoic philosophy of life (the Encheiridion) along with a selection of related reflections in his Discourses. Freedom, for Epictetus, is not a human right or a political prerogative but a psychological and ethical achievement, a gift that we alone can bestow on ourselves. We can all be free, but only if we learn to assign paramount value to what we can control (our motivations and reactions), treat what we cannot control with equanimity, and view our circumstances as opportunities to do well and be well, no matter what happens to us through misfortune or the actions of other people. How to Be Free features splendid new translations and the original Greek on facing pages, a compelling introduction that sets Epictetus in context and describes the importance of Stoic freedom today, and an invaluable glossary of key words and concepts. The result is an unmatched introduction to this powerful method of managing emotions and handling life's situations, from the most ordinary to the most demanding. ...Show more
$24.99
AUD
Category: Philosophy
The first authoritative and accessible single-volume history of philosophy to cover both Western and Eastern traditions, from one of the world's most eminent thinkers The story of philosophy is an epic tale, spanning civilizations and continents. It explores some of the most creative minds in history. But not since the long-popular classic Bertrand Russell's A History of Western Philosophy, published in 1945, has there been a comprehensive and entertaining single-volume history of this great, intellectual, world-shaping journey. With characteristic clarity and elegance, A. C. Grayling takes the reader from the worldviews and moralities before the age of the Buddha, Confucius, and Socrates through Christianity's capture of the European mind, from the Renaissance and Enlightenment on to Mill, Nietzsche, Sartre and, finally, philosophy today. Bringing together these many threads that all too often run parallel, he surveys in tandem the great philosophical traditions of India, China and the Persian-Arabic world. Perfect for students and revelatory to enthusiasts of philosophy, Grayling's narrative dramatizes the interchange between and within eras and epochs, asking what we have learned, but also what progress is still to be made. Destined to be his magnum opus, and astonishing in its range and accessibility, this is a landmark work. ...Show more