$39.99
AUD
Category: Philosophy | Series: Leather-Bound Classics Ser.
The words of the ancient Chinese sages are as timeless as they are wise.   The words of ancient Chinese philosophers have influenced other thinkers across the world for more than 2,000 years, and continue to shape our ideas today. The Art of War & Other Classics of Eastern Philosophy includes tran slations of Sun Tzu's Art of War, Lao-Tzu's Tao Te Ching, the teachings of the master sage Confucius, and the writings of Mencius. From insights on warfare and diplomacy to advice on how to deal with one's neighbors and colleagues, this collection of classical Eastern philosophy will provide readers with countless nuggets of wisdom.   IBPA Benjamin Franklin Gold Award Winner 2017 ...Show more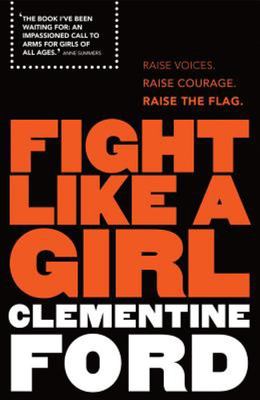 $22.99
AUD
$29.99
(23% off)
Category: Philosophy
Personal and fearless - a call to arms for feminists new, old and as yet unrealised by one of our most outspoken feminist writers.
The Republic
by Plató; Desmond Lee (Translator); Melissa Lane (Introduction by)
$14.99
AUD
Category: Philosophy
 Plato's Republic is widely acknowledged as the cornerstone of Western philosophy. Presented in the form of a dialogue between Socrates and three different interlocutors, it is an enquiry into the notion of a perfect community and the ideal individual within it. During the conversation other questions a re raised- what is goodness; what is reality; what is knowledge? The Republic also addresses the purpose of education and the role of both women and men as 'guardians' of the people. With remarkable lucidity and deft use of allegory, Plato arrives at a depiction of a state bound by harmony and ruled by 'philosopher kings'. ...Show more
$24.95
AUD
Category: Philosophy | Series: Berlin Family Lectures | Reading Level: very good
Are we deranged? The acclaimed Indian novelist Amitav Ghosh argues that future generations may well think so. How else to explain our imaginative failure in the face of global warming? In his first major book of nonfiction since In an Antique Land, Ghosh examines our inability--at the level of literatur e, history, and politics--to grasp the scale and violence of climate change. The extreme nature of today's climate events, Ghosh asserts, make them peculiarly resistant to contemporary modes of thinking and imagining. This is particularly true of serious literary fiction: hundred-year storms and freakish tornadoes simply feel too improbable for the novel; they are automatically consigned to other genres. In the writing of history, too, the climate crisis has sometimes led to gross simplifications; Ghosh shows that the history of the carbon economy is a tangled global story with many contradictory and counterintuitive elements. Ghosh ends by suggesting that politics, much like literature, has become a matter of personal moral reckoning rather than an arena of collective action. But to limit fiction and politics to individual moral adventure comes at a great cost. The climate crisis asks us to imagine other forms of human existence--a task to which fiction, Ghosh argues, is the best suited of all cultural forms. His book serves as a great writer's summons to confront the most urgent task of our time. ...Show more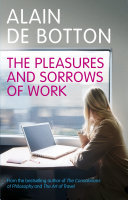 $27.99
AUD
Category: Philosophy | Reading Level: very good
"The Pleasures and Sorrows of Work" is Alain de Botton's lucid exploration of a subject key to most of our lives. Why do so many of us love or hate our work? How has it come to dominate our lives? And what should we do about it? Work makes us. Without it we are at a loss; in work we hope to have a measu re of control over our lives. Yet for many of us, work is a straitjacket from which we cannot free ourselves. Criss-crossing the world to visit workplaces and workers both ordinary and extraordinary, and drawing on the wit and wisdom of great artists, writers and thinkers, Alain de Botton here explores our love-hate relationship with our jobs. He poses and answers little and big questions: from what should I do with my life? to what will I have achieved when I retire? "The Pleasure and Sorrows of Work" will not only explain why it is we do what we do all day, but its sympathy, humour and insight seeks to help us make the most of it. "De Botton's wit and powers of ironic observation are on display throughout what is a stylish and original book. The workplace brings out the best in his writing". ("Sunday Times"). "Timely, wonderfully readable. De Botton has pretty much got to the bottom of the subject". ("Spectator"). "Terribly funny, touches us all". ("Daily Mail"). "Brilliant, enormously engaging". ("Guardian"). Alain de Botton was born in 1969 and is the author of non-fiction essays on themes ranging from love and travel to architecture and philosophy. His bestselling books include "Essays in Love"; "The Romantic Movement"; "Kiss and Tell'; "Status Anxiety"; "How Proust Can Change Your Life"; "The Pleasures and Sorrows of Work"; "The Art of Travel"; "The Architecture of Happiness" and "Religion for Atheists". He lives in London and founded The School of Life and Living Architecture. ...Show more
$19.95
AUD
Category: Philosophy | Series: Classics Ser.
The works collected in this volume form the true foundation of Western philosophy - the base upon which Plato and Aristotle and their successors would eventually build. Yet the importance of the Pre-Socratics thinkers lies less in their influence - great though that was - than in their astonishing intel lectual ambition and imaginative reach. Zeno's dizzying 'proofs' that motion is impossible; the extraordinary atomic theories of Democritus; the haunting and enigmatic epigrams of Heraclitus; and, the maxims of Alcmaeon: fragmentary as they often are, the thoughts of these philosophers seem strikingly modern in their concern to forge a truly scientific vocabulary and way of reasoning. ...Show more
$22.99
AUD
Category: Philosophy
What aspects of your life do you really control? What do you do when you cannot guarantee that things will turn out in your favour? And what can Stoicism teach us about how to live together? In the past few years, Stoicism has been making a comeback. But what exactly did the Stoics believe? In Lessons in Stoicism, philosopher John Sellars weaves together the key ideas of the three great Roman Stoics - Seneca, Epictetus and Marcus Aurelius - with snapshots of their fascinating lives, to show us how their ideas can help us today. In vivid prose, Sellars shows how the works of these three Stoics have inspired readers ever since, speaking as they do to some of the perennial issues that face anyone trying to navigate their way through life. Their works, fundamentally, are about how to live - how to understand one's place in the world, how to cope when things don't go well, how to manage one's emotions and how to behave towards others. Consoling and inspiring, Lessons in Stoicism is a deeply thoughtful guide to the philosophy of a valuable life. ...Show more
$27.99
AUD
Category: Philosophy | Series: Little Histories Ser. | Reading Level: very good
Philosophy begins with questions about the nature of reality and how we should live. These were the concerns of Socrates, who spent his days in the ancient Athenian marketplace asking awkward questions, disconcerting the people he met by showing them how little they genuinely understood. This engaging b ook introduces the great thinkers in Western philosophy and explores their most compelling ideas about the world and how best to live in it. In forty brief chapters, Nigel Warburton guides us on a chronological tour of the major ideas in the history of philosophy. He provides interesting and often quirky stories of the lives and deaths of thought-provoking philosophers from Socrates, who chose to die by hemlock poisoning rather than live on without the freedom to think for himself, to Peter Singer, who asks the disquieting philosophical and ethical questions that haunt our own times. Warburton not only makes philosophy accessible, he offers inspiration to think, argue, reason, and ask in the tradition of Socrates. A Little History of Philosophy presents the grand sweep of humanity's search for philosophical understanding and invites all to join in the discussion. ...Show more
$7.99
AUD
$14.99
(46% off)
Category: Philosophy | Series: I Used to Know That ...
An informative and accessible guide to all of the great philosophers' best-known theories, explained through their most famous quotes. We may have heard of Socrates, Plato, Descartes and Nietzsche, but what did they believe? What were their famous aphorisms? And what did these actually mean? This Book W ill Make You Think: Philosophical Quotes and What They Mean explains as simply as possible the ideas behind the world's most highly regarded philosophers, examining their beliefs and presenting choice quotes that succinctly distil their most famous theories, such as: 'No man's knowledge here can go beyond his experience.' Locke 'If God did not exist, it would be necessary to invent him.' Voltaire 'Whereof one cannot speak thereof one must be silent.' Wittgenstein Written in an accessible and informative style, this book will help readers get to grips with the complex concepts of philosophy through the ages, and help match the theories to the names. ...Show more
$12.99
AUD
Category: Philosophy | Series: The\Little Book Of... Ser.
Condensed into six themes that help you get strategic about modern life, The Little Art of War Book will help you learn how to avoid confrontation and outsmart your competitors. It contains tactics and strategies that are drawn on by modern leaders of business and sports teams.