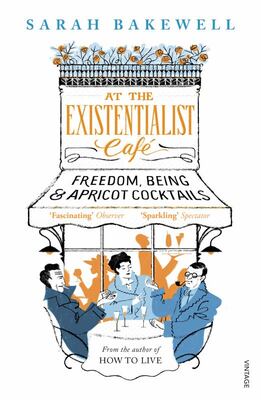 $24.99
AUD
Category: Philosophy
From the best-selling author of How to Live, a spirited account of one of the 20th century's major intellectual movements and the revolutionary thinkers who came to shape it. Paris, 1933: Three contemporaries meet over apricot cocktails at the Bec-de-Gaz bar on the rue Montparnasse. They are the young Jean-Paul Sartre, Simone de Beauvoir, and longtime friend Raymond Aron, a fellow philosopher who raves to them about a new conceptual framework from Berlin called phenomenology. "You see," he says, "if you are a phenomenologist, you can talk about this cocktail and make philosophy out of it " It was this simple phrase that would ignite a movement, inspiring Sartre to integrate phenomenology into his own French humanistic sensibility, thereby creating an entirely new philosophical approach inspired by themes of radical freedom, authentic being, and political activism. This movement would sweep through the jazz clubs and caf s of the Left Bank before making its way across the world as existentialism. Featuring not only philosophers but also playwrights, anthropologists, convicts, and revolutionaries, At the Existentialist Caf follows the existentialists' story from the first rebellious spark through the Second World War to its role in postwar liberation movements such as anticolonialism, feminism, and gay rights. Interweaving biography and philosophy, it is the epic account of passionate encounters - fights, love affairs, mentorships, rebellions, and long partnerships - and a vital investigation into what the existentialists have to offer us today, at a moment when we are once again confronting the major questions of freedom, global responsibility, and human authenticity in a fractious and technology-driven world. ...Show more
$24.99
AUD
Category: Philosophy | Reading Level: very good
From the team that brought you The Obstacle Is the Way and Ego Is the Enemy, a beautiful daily devotional of Stoic meditations--an instant Wall Street Journal and USA Today Bestseller.   Why have history's greatest minds--from George Washington to Frederick the Great to Ralph Waldo Emerson, along with t oday's top performers from Super Bowl-winning football coaches to CEOs and celebrities--embraced the wisdom of the ancient Stoics? Because they realize that the most valuable wisdom is timeless and that philosophy is for living a better life, not a classroom exercise.   The Daily Stoic offers 366 days of Stoic insights and exercises, featuring all-new translations from the Emperor Marcus Aurelius, the playwright Seneca, or slave-turned-philosopher Epictetus, as well as lesser-known luminaries like Zeno, Cleanthes, and Musonius Rufus. Every day of the year you'll find one of their pithy, powerful quotations, as well as historical anecdotes, provocative commentary, and a helpful glossary of Greek terms.   By following these teachings over the course of a year (and, indeed, for years to come) you'll find the serenity, self-knowledge, and resilience you need to live well. ...Show more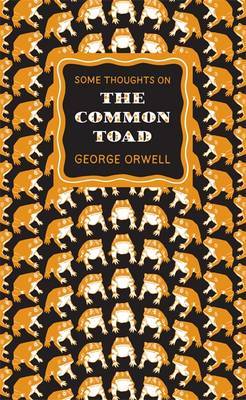 $9.95
AUD
Category: Philosophy | Series: Penguin Great Ideas
In this collection of eight witty and sharply written essays, Orwell looks at, among others, the joys of spring (even in London), the picture of humanity painted by Gulliver and his travels, and the strange benefit of the doubt that the public permit Salvador Dali. Also included here are a mouth-waterin g essay on the delights of English Cooking and a shocking account of killing an elephant in Burma. "Great Ideas": throughout history, some books have changed the world. They have transformed the way we see ourselves - and each other. They have inspired debate, dissent, war and revolution. They have enlightened, outraged, provoked and comforted. They have enriched lives - and destroyed them. Now Penguin brings you the works of the great thinkers, pioneers, radicals and visionaries whose ideas shook civilization and helped make us who we are. ...Show more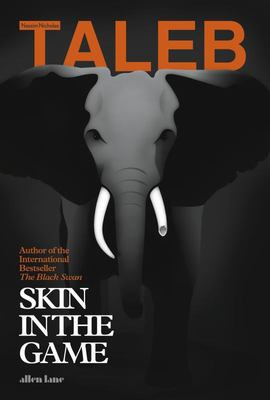 $35.00
AUD
Category: Philosophy
Why should we never listen to people who explain rather than do? Why do companies go bust? How is it that we have more slaves today than in Roman times? Why does imposing democracy on other countries never work? The answer- too many people running the world don't have skin in the game. In this provocati ve book, Nassim Nicholas Taleb shows that skin in the game applies to all aspects of our lives. It's about having something to lose and taking a risk. Citizens, lab experimenters, artisans, political activists and hedge fund traders all have skin in the game. Policy wonks, corporate executives, theoreticians, bankers and most journalists don't. ...Show more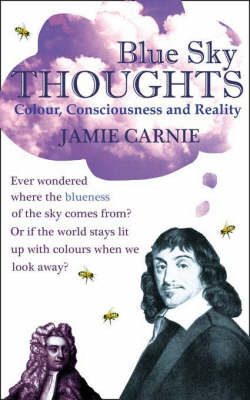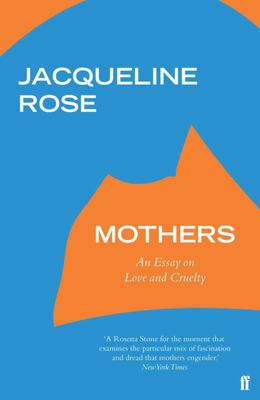 $22.99
AUD
Category: Philosophy
A daring and provocative book-length essay on why we both romanticize and vilify mothersA simple argument guides this book: motherhood is the place in our culture where we lodge, or rather bury, the reality of our own conflicts. By making mothers the objects of both licensed idealization and cruelty, we blind ourselves to the world's iniquities and shut down the portals of the heart.Mothers are the ultimate scapegoat for our personal and political failings, for everything that is wrong with the world, which becomes their task (unrealizable, of course) to repair. Moving commandingly between pop cultural references such as Roald Dahl's Matilda to insights on motherhood in the ancient world and the contemporary stigmatization of single mothers, Jacqueline Rose delivers a groundbreaking report into something so prevalent we hardly notice.Mothers is an incisive, rousing call to action from one of our most important contemporary thinkers. ...Show more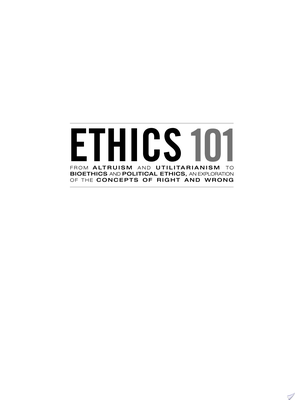 $14.99
AUD
$24.99
(40% off)
Category: Philosophy | Series: Adams 101 Ser.
Explore the mysteries of morality and the concept of right and wrong with this accessible, engaging guide featuring basic facts along with an overview of modern-day issues ranging from business ethics and bioethics to political and social ethics. Ethics 101 offers an exciting look into the history of mo ral principles that dictate human behavior. Unlike traditional textbooks that overwhelm, this easy-to-read guide presents the key concepts of ethics in fun, straightforward lessons and exercises featuring only the most important facts, theories, and ideas. Ethics 101 includes unique, accessible elements such as: -Explanations of the major moral philosophies including utilitarianism, deontology, virtue ethics, and eastern philosophers including Avicenna, Buddha, and Confucius. -Classic thought exercises including the trolley problem, the sorites paradox, and agency theory -Unique profiles of the greatest characters in moral philosophy -An explanation of modern applied ethics in bioethics, business ethics, political ethics, professional ethics, organizational ethics, and social ethics From Plato to Jean-Paul Sartre and utilitarianism to antirealism, Ethics 101 is jam-packed with enlightening information that you can't get anywhere else ...Show more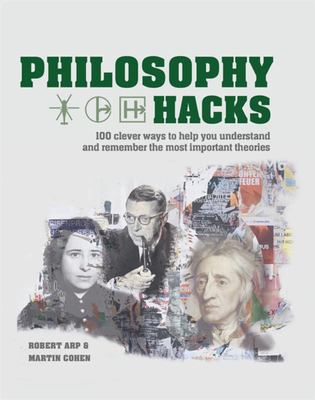 $26.99
AUD
Category: Philosophy | Series: Hacks Ser.
Discover the simple way to understand and remember the most groundbreaking concepts in 3,000 years of philosophical thought. Each idea is broken down into three stages: 1/ The helicopter view, which gives you an introduction to the idea, and some context around it. 2/ The shortcut, which gives you the c ore elements of the theory, along with a range of examples that everyone can understand. 3/ The hack, which is a one-liner designed to stick in your memory and give you an instant grasp of the concept. From Pascal's Wager to Kant's categorical imperative, and from Camus's Existential Nihilism to Arendt's Banality of Evil, there are 100 concepts explained. The perfect introduction to philosophy, this is a great new way to learn about the most important philosophical ideas and concepts in a way that makes them easy to recall even months after reading the book. ...Show more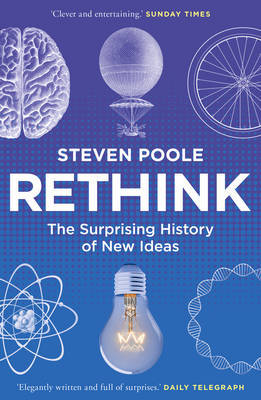 $24.99
AUD
Category: Philosophy
"Clever and entertaining." (Sunday Times). "Elegantly written and full of surprises." (Daily Telegraph). "Always entertaining and often eye-opening." (Financial Times). Old ideas that were mocked or ignored for centuries are now storming back to the cutting edge of research, and informing the way we lea d our lives. In Rethink Steven Poole shows what we can learn by returning to discarded ideas, and considering them from a different perspective. He explains why today's chess grandmasters, quantum physicists and psychologists are mining the last 2,000 years of history for answers to the problems of the present. And he reveals how long-neglected thinkers could transform all of our everyday lives - from improving the way boardrooms operate, to inspiring grand projects for social and political change. Including compelling and thought-provoking stories from the worlds of philosophy, science, technology, politics and business, Rethink might just change the way you look at the world. "A whirlwind of discovery...Among the greatest compliments you can give a book is that it helps you to see things differently." (Guardian). "When it comes to describing a complex idea clearly, Poole is one of the best writers around." (Sunday Times). "Fascinating...Poole confirms his standing as one of our liveliest and most thought-provoking writers on science and technology." (Spectator). "A fascinating compendium of new ideas that aren't new at all." (New Statesman). ...Show more
$29.99
AUD
Category: Philosophy | Series: Ancient Wisdom for Modern Readers Ser.
A vivid and accessible new translation of Cicero's influential Stoic writings on the divine Most ancient Romans were deeply religious and their world was overflowing with gods--from Jupiter, Minerva, and Mars to countless local divinities, household gods, and ancestral spirits. One of the most influent ial Roman perspectives on religion came from a nonreligious belief system that is finding new adherents even today: Stoicism. How did the Stoics think about religion? In How to Think about God, Philip Freeman presents vivid new translations of Cicero's On the Nature of the Gods and The Dream of Scipio. In these brief works, Cicero offers a Stoic view of belief, divinity, and human immortality, giving eloquent expression to the religious ideas of one of the most popular schools of Roman and Greek philosophy. On the Nature of the Gods and The Dream of Scipio are Cicero's best-known and most important writings on religion, and they have profoundly shaped Christian and non-Christian thought for more than two thousand years, influencing such luminaries as Augustine, Thomas Aquinas, Dante, and Thomas Jefferson. These works reveal many of the religious aspects of Stoicism, including an understanding of the universe as a materialistic yet continuous and living whole in which both the gods and a supreme God are essential elements. Featuring an introduction, suggestions for further reading, and the original Latin on facing pages, How to Think about God is a compelling guide to the Stoic view of the divine. ...Show more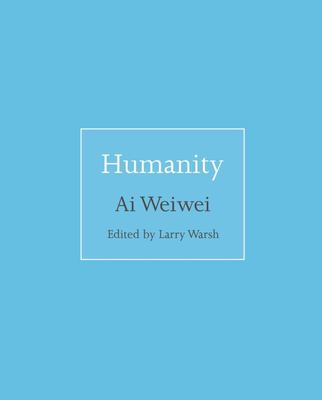 $22.99
AUD
Category: Philosophy | Series: ISMs Ser. | Reading Level: near fine
Writings on human life and the refugee crisis by the most important political artist of our time Ai Weiwei (b. 1957) is widely known as an artist across media: sculpture, installation, photography, performance, and architecture. He is also one of the world's most important artist-activists and a powerfu l documentary filmmaker. His work and art call attention to attacks on democracy and free speech, abuses of human rights, and human displacement--often on an epic, international scale. This collection of quotations demonstrates the range of Ai Weiwei's thinking on humanity and mass migration, issues that have occupied him for decades. Selected from articles, interviews, and conversations, Ai Weiwei's words speak to the profound urgency of the global refugee crisis, the resilience and vulnerability of the human condition, and the role of art in providing a voice for the voiceless. Select quotations from the book: "This problem has such a long history, a human history. We are all refugees somehow, somewhere, and at some moment." "Allowing borders to determine your thinking is incompatible with the modern era." "Art is about aesthetics, about morals, about our beliefs in humanity. Without that there is simply no art." "I don't care what all people think. My work belongs to the people who have no voice." ...Show more