$24.99
AUD
Category: Military | Reading Level: very good
The Sunday Times #1 Bestseller The great airborne battle for the bridges in 1944 by Britain's Number One bestselling historian and author of the classic Stalingrad 'Our greatest chronicler of the Second World War . . . his fans will love it' - Robert Fox, Evening Standard 'The eye for telling detail whi ch we have come to expect from Antony Beevor. . . this time, though, he turns his brilliance as a military historian to a subject not just of defeat, but dunderhead stupidity' Daily Mail On 17 September 1944, General Kurt Student, the founder of Nazi Germany's parachute forces, heard the growing roar of aeroplane engines. He went out on to his balcony above the flat landscape of southern Holland to watch the air armada of Dakotas and gliders carrying the British 1st Airborne and the American 101st and 82nd Airborne divisions. He gazed up in envy at this massive demonstration of paratroop power. Operation Market Garden, the plan to end the war by capturing the bridges leading to the Lower Rhine and beyond, was a bold concept: the Americans thought it unusually bold for Field Marshal Montgomery. But could it ever have worked? The cost of failure was horrendous, above all for the Dutch, who risked everything to help. German reprisals were pitiless and cruel, and lasted until the end of the war. The British fascination with heroic failure has clouded the story of Arnhem in myths. Antony Beevor, using often overlooked sources from Dutch, British, American, Polish and German archives, has reconstructed the terrible reality of the fighting, which General Student himself called 'The Last German Victory'. Yet this book, written in Beevor's inimitable and gripping narrative style, is about much more than a single, dramatic battle. It looks into the very heart of war. 'In Beevor's hands, Arnhem becomes a study of national character' - Ben Macintyre, The Times 'Superb book, tirelessly researched and beautifully written' - Saul David, Daily Telegraph 'Complete mastery of both the story and the sources' - Keith Lowe, Literary Review 'Another masterwork from the most feted military historian of our time' - Jay Elwes, Prospect Magazine 'The analysis he has produced of the disaster is forensic' - Giles Milton, Sunday Times 'He is a master of his craft . . . we have here a definitive account' - Piers Paul Read, The Tablet ...Show more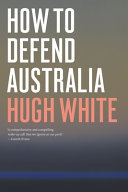 $34.99
AUD
Category: Military
A brilliant and important book about Australia's future. Can Australia defend itself in the Asian century? How seriously ought we take the risk of war? Do we want to remain a middle power? What kind of strategy, and what Australian Defence Force, do we need? In this groundbreaking book, Hugh White cons iders these questions and more. With exceptional clarity and frankness, he makes the case for a reconceived defence of Australia. Along the way he offers intriguing insights into history, technology and the Australian way of war. Hugh White is the country's most provocative, revelatory and yet realistic commentator on Australia's strategic and defence orientation. In an age of power politics and armed rivalry in Asia, it is time for fresh thinking. In this controversial and persuasive contribution, White sets new terms for one of the most crucial conversations Australia needs to have. ...Show more
$24.99
AUD
Category: Military
Monash and Chauvel is a gripping narrative history that follows the extraordinary campaigns of the two most outstanding battlefield commanders of the First World War across all the Allied armies: John Monash and Harry Chauvel. Monash commanded the Australian forces on the Western Front at the most crit ical time of the war, 1918. In the war against the Ottoman Empire in the Middle East, Chauvel led the 34,000-strong Desert Mounted Column. By the end of the war Monash and Chauvel had brought a distinctly Australian sensibility to their areas of operation, involving flexibility, innovation and a deep respect for the troops they led, which was in turn reciprocated by their men. Their impact on the war was immense and, in this fascinating and compelling account, bestselling author Roland Perry does full justice to their extraordinary careers and the soldiers under their command. ...Show more
$32.99
AUD
Category: Military
An extraordinary first-person story of a boy from the Queensland bush who survived the dangers of Bomber Command to become Qantas' last navigator.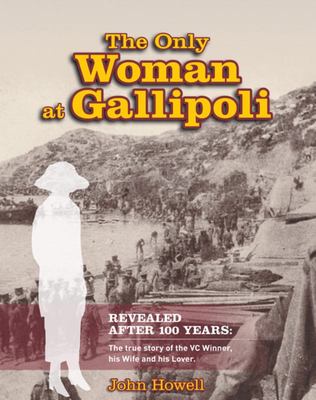 $29.99
AUD
Category: Military
In November, 1915 a woman appeared amid the fighting at Gallipoli. She laid a wreath on a grave and then disappeared. It was the grave of a hero, a man killed at the landings and awarded the Victoria Cross. There were two women who truly loved this man. Was the visitor a dedicated nurse and hospital fou nder who saved the lives of thousands in a 50 year career - a woman awarded medals by Britain, France and Turkey? Or was it a famous explorer, fluent in Arabic and Persian, a friend of the famous including T E Lawrence and Winston Churchill and the only female delegate among thousands at the Paris Peace Conference in 1919? Five years of research has revealed this amazing true story. It has emerged from tantalising clues, unpublished love letters and false trails deliberately left to hide the truth. Which woman was it? Who was The Only Woman at Gallipoli? ...Show more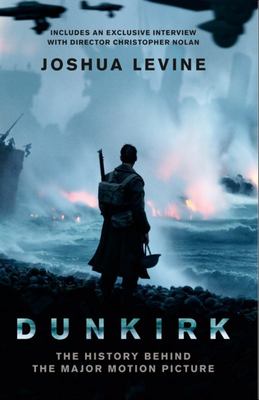 $9.99
AUD
$22.99
(56% off)
Category: Military
THE NUMBER ONE SUNDAY TIMES BESTSELLER THE EPIC TRUE STORY OF DUNKIRK - NOW A MAJOR MOTION PICTURE, WRITTEN AND DIRECTED BY CHRISTOPHER NOLAN AND STARRING KENNETH BRANAGH, TOM HARDY AND MARK RYLANCE. In 1940, at the French port of Dunkirk, more than 300,000 trapped Allied troops were dramatically rescue d from destruction at the hands of Nazi Germany by an extraordinary seaborne evacuation. The true history of the soldiers, sailors, airmen and civilians involved in the nine-day skirmish has passed into legend. Now, the story Winston Churchill described as a 'miracle' is narrated by bestselling author Joshua Levine in its full, sweeping context, including new interviews with veterans and survivors. Told from the viewpoints of land, sea and air, Joshua Levine's Dunkirk is a dramatic account of a defeat that paved the way to ultimate victory and preserved liberty for generations to come. ...Show more
$29.99
AUD
Category: Military | Reading Level: very good
An extraordinary true story of a love that emerged, against all odds, from the brutal war in Nazi-occupied Europe.
$41.95
AUD
Category: Military
Hawaii, 7th December 1941, shortly before 8 in the morning: Japanese torpedo bombers launch a surprise attack on the US Pacific fleet anchored in Pearl Harbor. The devastating attack claims the lives of over 2,400 American soldiers, sinks or damages 18 ships and destroys nearly 350 aircraft. The US Cong ress declares war on Japan the following day. In this vivid and lively book, Takuma Melber breathes new life into the dramatic events that unfolded before, during and after Pearl Harbor by putting the perspective of the Japanese attackers at the centre of his account. This is the dimension commonly missing in most other histories of Pearl Harbor, and it gives Melber the opportunity to provide a fuller, more definitive and authoritative account of the battle, its background and its consequences. Melber sheds new light on the long negotiations that went on between the Japanese and Americans in 1941, and the confusion and argument among the Japanese political and military elite. He shows how US intelligence and military leaders in Washington failed to interpret correctly the information they had and to draw the necessary conclusions about the Japanese war intentions in advance of the attack. His account of the battle itself is informed by the latest research and benefits from including the planning and post-raid assessment by the Japanese commanders. His account also covers the second raid in March 1942 by two long-range seaplanes which was intended to destroy the shipyards so that ships damaged in the initial attack could not be repaired. This balanced and thoroughly researched book deepens our understanding of the battle that precipitated America's entry into the war and it will appeal to anyone interested in World War II and military history. ...Show more
$29.99
AUD
Category: Military
In 1966, Australia and the US signed a treaty that allowed the establishment of a jointly run satellite tracking station, just south of Alice Springs. For more than fifty years it has operated in a shroud of secrecy and been the target of much public and political controversy. David Rosenberg, a US hig h-tech spy who worked at Pine Gap for 18 years, was the first to speak out to give an insider's account of what happens behind those locked gates in the middle of the Australian desert. Rosenberg detailed his career with an American intelligence agency during a tumultuous period in history that covered the terms of three American Presidents, four Australian Prime Ministers, the end of the Cold War, a peace treaty between Israel and Jordan, two wars in Iraq, genocide in Rwanda, as well as the 'War against Terror' and the emergence of North Korea as a nuclear-armed nation. This revised and expanded edition of Rosenberg's account is a fascinating glimpse inside the top-secret world of military surveillance. It includes a new afterword discussing how, in the fallout of controversies such as the Edward Snowden leaks, the ethics of eavesdropping are now more important than ever. www.pinegapbook.com ...Show more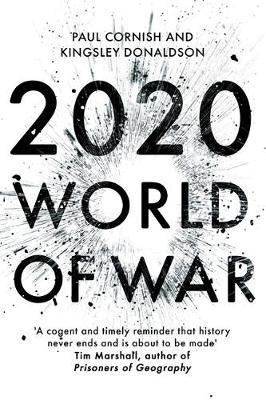 $22.99
AUD
$35.00
(34% off)
Category: Military
The year is 2020 and civilisation is on the verge of a Third World War. Will the Russian invasion of the Arctic trigger the military response called for in the NATO treaty? Will the simultaneous Chinese cyber-attack on the Pentagon cripple the world's biggest military machine? Who's arming the refugees in the migrant camps on the shores of the Mediterranean? What's happening in space? From cyber security to weapons technology, from economics to robotics, from geopolitics to undercover operations, 2020: World of War will offer us a compelling account of the shape our world will take in the future. Told through a number of gripping scenarios, all reality-based, all using the authors' experience and inside knowledge of the way the world works, whether inside the Pentagon or on the front line of international conflict, this book is a must for everyone who wants to understand what our future looks like. ...Show more