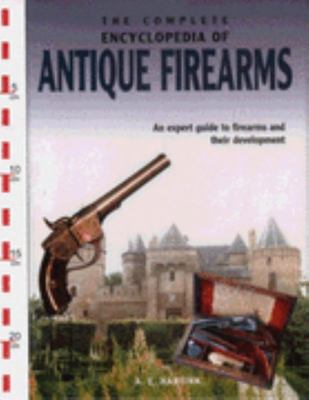 $24.99
AUD
Category: Firearms & Weapons
These are handy and thorough guides with knowledgeable text and hundreds of full color photographs and illustrations.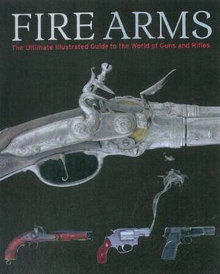 $0.00
AUD
Category: Firearms & Weapons
The perfect book to become familiar with sporting, military and defence weapons. Includes all types of weapons from handguns and muskets and rifles to submachine guns, machine guns and shotguns.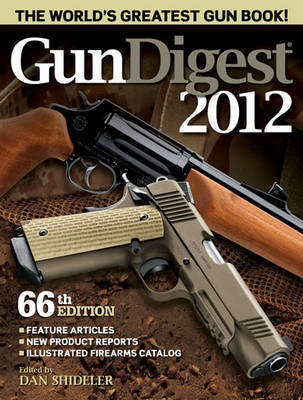 $39.99
AUD
Category: Firearms & Weapons
The definitive resource for firearms enthusiasts, "Gun Digest 2012" is the firearm industry's answer to an annual report to customers. Readers gain all the latest trend information through product reports from top- name authorities, and access to a one-of-a-kind catalogue index - with exhaustive illustr ations - of major and lesser-known brands of firearms, and valuable contact information. This book is the definitive resource for the shooting sportsman and arms enthusiast. The extensive editorial well carries carefully researched articles on interesting aspects of the shooting sports. Contributing editors provide annual reports of new product news in the major firearms categories. The illustrated arms and accessory catalogue, updated each year, carries the latest listings, specifications and prices. Finally, the annually updated 'Directory of the Arms Trade' is the most extensive and well-maintained industry directory in existence. ...Show more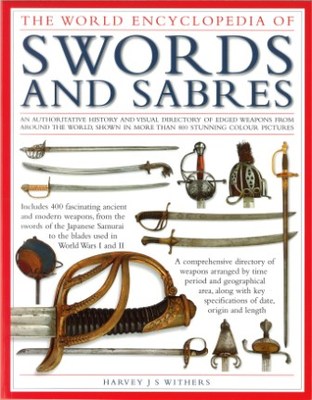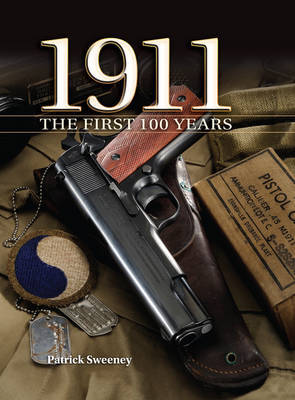 $34.99
AUD
Category: Firearms & Weapons
Celebrate the Automatic Pistol, Caliber .45, M1911 in 1911: The First 100 Years Now, in one fascinating, illustrated volume, authority Patrick Sweeney celebrates the 100th anniversary of the greatest fighting handgun ever designed, John M. Browning's legendary 1911 .45.Early predecessors of the 1911191 1 history and developmentToday's factory 1911 modelsCompetition 1911s and top 1911 gunsmithsCustom 1911s that shoot as good as they lookLavishly illustrated with 1911 photos collected from around the worldFor the collector, for the shooter, for the historian--for anyone interested in the evolution of this truly American classic, 1911: The First 100 Years is a must-have volume. ...Show more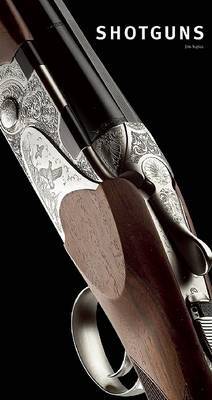 Shotguns
by Philip Schreier
$22.99
AUD
Category: Firearms & Weapons
Shotguns have a long, rich history in the United States. They were used by both Union and Confederate cavalrymen during the Civil War, and helped defend the Alamo during the Mexican-American War. Soldiers during WWI preferred shotguns for trench warfare, and many heroes of the Wild West were rarely seen without their double-barrels. Today, shotguns are used by target sports enthusiasts, law enforcement, and armed forces. Discover the fascinating history of the shotgun in this wide-ranging new book. "Shotguns" explores the exciting history and development of the shotgun with engaging text and more than 200 full-color photographs of guns, including iconic models by Winchester. Best used for hitting smaller targets at closer range, shotguns became the weapon of choice for soldiers, hunters, and sportsmen. Learn about key innovations, including double-barrels, interchangeable chokes, and subguage inserts. Learn about different shotgun mechanisms, including breech-loading, double-barrel, pump-action, bolt-action, semi-automatic, and fully automatic weapons. ...Show more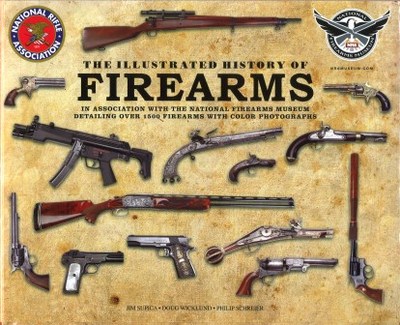 $29.99
AUD
Category: Firearms & Weapons
This significant tome, with over 1500 photographs, covers the subject of portable firearms from muzzle-loaders to machine guns; from revolvers to machine pistols; from muskets to automatics; from derringers to submachine-guns. Compiled by experts whose hands-on knowledge and skill comes over in text and captions, The Illustrated History of Firearms provides a visual reference book to grace any aficionado's library. ...Show more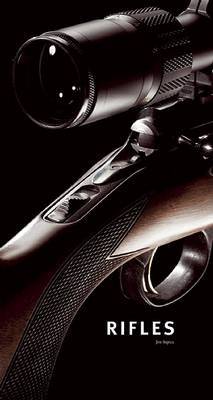 Rifles
by Doug Wicklund
$22.99
AUD
Category: Firearms & Weapons
In 15th century Europe, the battlefields were rife with inaccurate weapons; canons and muskets often missed their targets completely and needed to be cleaned after each shot. Soldiers began to experiment with grooved barrels, which required less cleaning and had the added benefit of hitting targets with greater precision. These "rifled" barrels quickly caught on, and the rifle was born. "Rifles" explores how rifles changed over time, and how the requirements of the battlefield brought about new developments, including the advent of the semi-automatic rifle during WWI. Filled with over 200 full-color photographs of rifles, this artful book showcases beautiful antique models as well as extreme modern weapons. See all of the rifles made by top manufacturers, including Browning, Marlin Firearms, Winchester, Ruger, and Remington. Learn about different action types, including bold-action, pump-action, and semi-automatic rifles. It also includes helpful information about safe handling and storage solutions for gun owners. ...Show more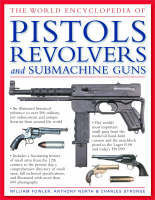 $24.99
AUD
Category: Firearms & Weapons
A comprehensive illustrated encyclopedia of 500 arms from the different countries of the world, organized according to country of manufacture and featuring key specifications for each gun of caliber, magazine capacity, barrel length and unloaded weight.
$22.99
AUD
Category: Firearms & Weapons
The notorious outlaws of the Wild West used them with devastating effect. Pirates threatened prisoners with them. Soldiers still take them into battle. Police officers, security guards, and private citizens carry them. Designed to be fired with just one hand, handguns revolutionized the art of war. Disc over the fascinating history of handguns in this comprehensive new title. "Handguns" takes aim at the history and evolution of handguns, from early Chinese hand canons to today's high-tech weapons. This fascinating book features more than 200 full-color photographs of the world's most celebrated handguns from key manufacturers. Look down the barrel at some of the most celebrated models of all time, including Smith & Wesson's Model 29 made famous by Dirty Harry. Discover top handgun manufacturers like Smith and Wesson, Beretta, Heckler and Koch, Inc., Springfield Armory, and Taurus International. Learn about different types of handguns, including single-shot pistols, multi-barreled pistols, revolvers, lever-action pistols, and semi-automatic pistols. ...Show more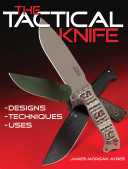 $29.99
AUD
Category: Firearms & Weapons
Everything You Need to Know about America's Hottest Blades! Tactical knives are the fast-growing field in American bladesmithing. Now, in one groundbreaking volume, tactical knife expert James Ayres shares more than four decades of real-world experience with purpose-designed knives. You'll find it all i n The Tactical Knife: fixed blades, folders, defensive uses, survival uses, product reviews - in short, everything you need to make an informed decision about your choice of tactical knife.It's all here!Hundreds of detailed photosTips, tactics and techniquesReal-world product reviewsAnd more!When choosing a tactical knife, don't just guess - know! Keep yourself on the cutting edge - with The Tactical Knife! ...Show more
Items per page:
1 - 12 of 12