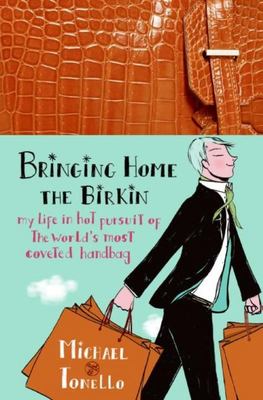 $35.00
AUD
Category: Fashion
If you want an Herm's Birkin bag, be prepared to wait. And wait. And wait. After more than twenty years, the iconic Birkin remains the ultimate status symbol and probably the most coveted accessory of all time. The supposed 'wait list' is two years long, and when Herm's calls, they may not even offer yo u the Birkin you want. But this is not a buyers' market, and if you're like many women, you would jump hurdles in your high heels for the chance to own this ultimate symbol of luxury and style. "Bringing Home the Birkin" is the riveting story of how one man exposed the underbelly of the lucrative handbag industry.Michael Tonello's newfound career started with an impulsive move to Barcelona, the vanishing of a job assignment, no work visa, and a Herm's scarf sold on eBay to generate some quick cash. When, by happenstance, he stumbled onto the truth and walked out of Herm's stores around the world having bought millions...and millions...of dollars in Birkins, he became one of eBay's most successful entrepreneurs, and a Robin Hood (of sorts) to thousands of desperate rich women.Over the next five years, Michael's bag-buying forays took him around the globe, into the lives of celebrities and poseurs, even into danger: hiring thugs to rescue a bag held for ransom and eluding Herm's watchful eye. ...Show more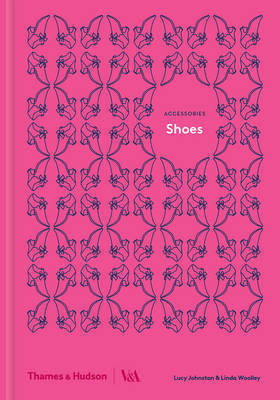 Shoes
by Lucy Johnston; Linda Wooley
$27.99
AUD
Category: Fashion | Series: Accessories Ser.
Shoes have always captured the imagination, and communicated the priorities and ambitions of the wearer. In the reign of Henry VIII, exaggerated shapes and wide toes were footwear's reflection of the aggressive social climate of court, while engravings of Queen Victoria show impossibly narrow slippers, worn in pursuit of nineteenth-century ideals of daintiness. Contemporary shoe styles continue to challenge our inherited notions of beauty and status. After a general introduction, illustrated chronological chapters retrace the history of footwear from the Middle Ages to today, featuring shoes and boots that once belonged to both anonymous and famous men and women, from battered old "chimney shoes" hidden away for good luck to the elegant styles of the Renaissance, from Elizabethan mules to the first stilettos. A detailed glossary, bibliography, and index conclude the book. ...Show more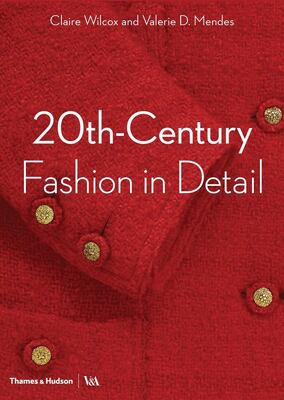 20th-Century Fashion in Detail
by Claire Wilcox; Valerie D. Mendes; Oriole Cullen; Jenny Lister; Sonnet Stanfill; Anon
$49.99
AUD
Category: Fashion
20th-Century Fashion in Detail reveals the elaborate embroidery, intricate pleats, and daring cuts that make up some of the most beautiful garments in the twentieth- century fashion collection at the Victoria and Albert Museum, one of the world's top fashion and design museums. Authors Claire Wilcox and Valerie D. Mendes, leading fashion experts from the V&A, have written a book that will be an invaluable resource for students, collectors, and designers. Including exquisite haute-couture pieces, from sequined Chanel ensembles to embellished Dior evening gowns, this revised and expanded edition features more than 30 new garments. Each piece is accompanied by detail photography and line drawings showing its complete construction. An extraordinary exploration of the techniques used by couturiers, 20th-Century Fashion in Detail will delight all followers of fashion. ...Show more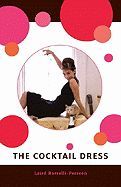 $4.99
AUD
$39.99
(87% off)
Category: Fashion
Like "The Black Dress", this book will contain an informative, fun introduction chronicling the history of cocktail dress throughout fashion history, a wealth of images including fine art and photography, film stills, fashion editorial and runway photography, vintage ads, magazine covers, and illustrati ons by the world's foremost fashion designers, artists, and photographers. Examples range from the hot pink number Audrey Hepburn made famous in "Breakfast at Tiffany's" to the best contemporary renditions. Readers will see all the classic cocktail dresses designed by all the great designers, including Coco Chanel, Elsa Schiaparelli, Cristobal Balenciaga, Madeleine Vionnet, Yves Saint Laurent, Christian Lacroix, Halston, Marc Jacobs, Lanvin, Karl Lagerfeld, Zac Posen, and of course, Christian Dior, who is credited with coining the term.The art will be equally diverse, including pochoir prints by Georges Lepape, paintings by Otto Dix, Raoul Dufy, and other famous artists, and illustrations by designers such as Cynthia Rowley and Isaac Mizrahi, created especially for this book. First published 2009. ...Show more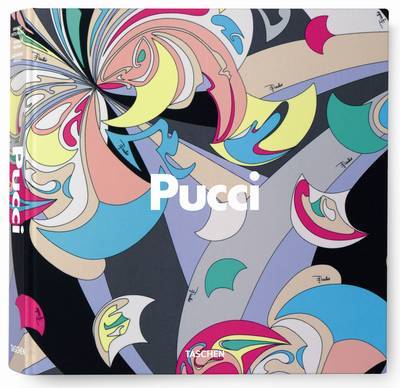 $99.99
AUD
$300.00
(66% off)
Category: Fashion
This book features Pucci, the pioneering Italian fashion brand. It features Emilio Pucci, the prince of prints, his heritage and legacy. Emilio Pucci (1914-1992) had an amazing passion for women, a visionary sense of style, and an aesthete's eye for color and design. These talents led him to create a fa shion house unlike any other. By the early '50s his boutique on the isle of Capri was catering to wealthy sophisticates, heiresses and movie stars buying his 'Capri pants,' silk scarves and lightweight separates. By the end of the decade, Jacqueline Kennedy and Marilyn Monroe were wearing his dresses, and by the mid-60s the label was synonymous with the gilded lifestyle of an international jetset. Today, the house remains as vibrant as ever - Victoria Beckham, Elizabeth Hurley, and Kylie Minogue are adherents - and recently celebrated its 60th anniversary with a star-studded event in the Pucci family home, a 15th century palazzo in Florence. The Pucci story is a modern epic with its roots in renaissance Italy: the brand's founder, the Marchese Emilio Pucci di Barsento, was an extraordinary, charismatic aristocrat whose lineage extends back to the 14th century. It is a story of evolution: how a family company grew from one tiny store to an international brand with 47 boutiques worldwide (and a presence in 250 more). And finally, it is a tale of innovation: Pucci was one of the first brands to bear a logo, and a pioneer of diversification into interiors, athletic wear and accessories. It introduced free-moving, lightweight fabrics, pop art prints, and a new color palette into womenswear, and constantly pushed fabric and printing technologies. Lavishly illustrated with hundreds of photographs, drawings, and candid shots from the family archive, this luxurious XL tome captures the breathtaking elegance and drama of this unique brand. Vanessa Friedman's evocative text places Emilio's achievements in the context of fashion history, and provides insight into the remarkable Pucci dynasty. All books are bound into different original Pucci fabrics, so that fashion aficionados can choose between dozens of different covers. ...Show more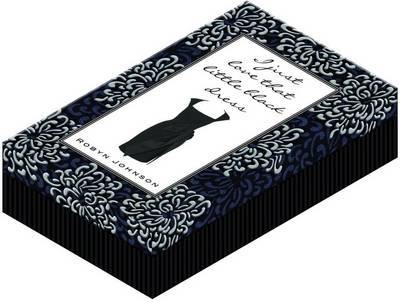 $19.95
AUD
Category: Fashion
The Little Black Dress made its grand entrance in 1926 courtesy of the fabulous Coco Chanel. The freedom, simplicity and elegance of the LBD has made it an eternal wardrobe favourite. This elegant box holds a 48-page full-colour book plus 10 themed cards and envelopes. A stunning combination of illustra tion, collage and photography, the 48-page book is a head-to-toe celebration of womens love affair with fashion. Peppered with sassy quotes, historical commentary and fascinating tid-bits. ...Show more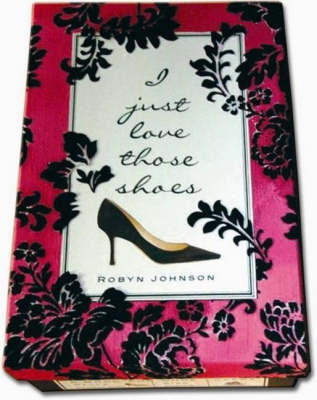 Shoe
by Robyn Johnson
$19.95
AUD
Category: Fashion | Series: I Just Love That...
A stunning combination of illustration, collage and photography. This 48-page book is a head-to-toe celebration of women's love affair with shoes.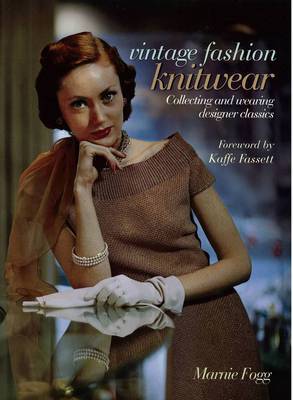 $49.99
AUD
Category: Fashion
This lavishly illustrated guide charts over 100 years of knitwear history from the introduction of fashion handknitting to the present day's technical innovations that push the boundaries of knitwear. Fascinating archive images, stunning fashion photography and specially commissioned photographs of peri od fashions showcase the most collectable and innovative pieces ever made. ...Show more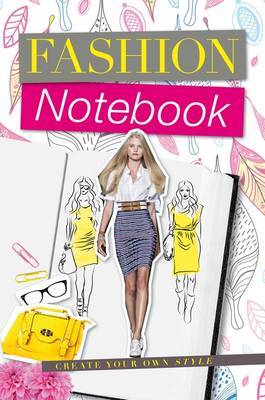 $9.99
AUD
$18.99
(47% off)
Category: Fashion
A fashion 'Mood Board' girls can carry around which encourages them to observe fashion and to record prints, styles, trends everywhere as a precursor to developing their own style. Fashion Notebook guides girls through observing, collecting, assembling fashion ideas, patterns etc with a view to creating a style of their own, for different occasions. They are encouraged to draw, to paste, to photograph fashion elements and to investigate (and deconstruct) current fashions and styles in creating their own. There is also an introduction to accessorising and using make-up as part of a personal 'look'. All this in one book - a fashion mood board, on the move; rather than scattered bits of paper which get lost from day to day. ...Show more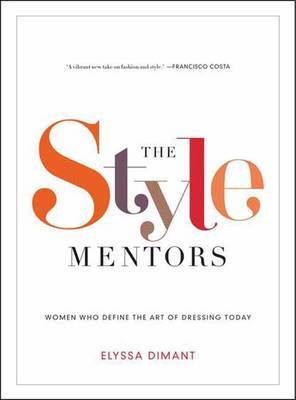 $9.99
AUD
$32.99
(69% off)
Category: Fashion
Jacqueline Kennedy Onassis, Diana Vreeland, Audrey Hepburn - their names are synonymous with great style, but their looks were of an era. Woman today who emulate them risk looking dated or, worse, costumed. "The Style Mentors" is a modern woman's salvation. Author Elyssa Dimant salutes the old guard but focuses on the now, providing a rich anthology of relevant style role models to lead today's women into tomorrow. Here are the new mentors: women who possess an unerring personal sense of style that is at once of our time and uniquely their own. Each chapter focuses on a category, from classic to maverick, from minimalist to bohemian, so that readers can reference an overall look that is relevant to their particular taste. Each chapter contains numerous examples of women who wear a look well, identifying the signature articles and accessories that define it. A wealth of extra features throughout enhances the reading experience: every chapter contains a list of do's and don'ts; a sidebar of essential makeup, clothing, and accessory items; and, a Then and Now section that compares the specific style of an older icon with a contemporary one (Grace Jones and Lady Gaga; Sophia Loren and Monica Bellucci) provide a close look at the evolution of each look. ...Show more