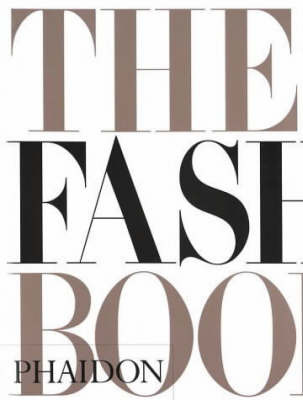 $14.95
AUD
Category: Fashion
Following the format of "The Art Book", this volume looks at the fashion world and the people who created and inspired it. The book contains an A-Z guide to the 500 most important names in fashion since the 1860s, including clothes and accessory designers, photographers, models and iconic individuals wh o instigated or symbolize a fashion movement. Designers represented include Paul Poiret, Christian Dior, Balenciaga, John Galliano, Coco Chanel, Pierre Balmain, Alexander McQueen, Stella McCartney, Jeanne Lanvin and Issey Miyake. The book provides a survey of fashion photography with work from Cecil Beaton, David Bailey, Guy Bourdin, Irving Penn, Steven Meisel, Nan Goldin, Eve Arnold, Craig McDean, Richard Avedon and Helmut Newton. The book is arranged alphabetically, and a cross-reference system and glossary explain collaborations and techniques used in fashion. ...Show more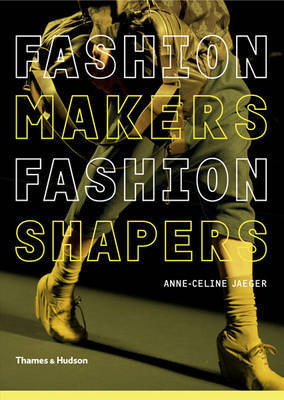 $55.00
AUD
Category: Fashion
This title includes in-depth interviews with Fashion Makers, from famous designers, founders of fashion labels to key figures that unveil the process that creates an alluring design, collection and brand. With illustrations that offer a fashion feast, we discover why handcraft is so important to Dries V an Noten, why Luella Bartley loves mixing rebellion with traditional English style and why the founder of A.P.C., Jean Touitou, doesn't make bags for bitches. But its not just the designers or founders of labels who make or break a brand. "The Fashion Shapers" editors, stylists, buyers, PR specialists, trend forecasters and educators reveal their own distinctive roles. What is the editor of "British Vogue", Alexandra Shulman, looking for when scouting for emerging talent? How does Jane Rapley, head of Central Saint Martins, decide who will make the next McQueen? Where does Alexandre de Betak get inspiration for the spectacular fashion shows he creates for John Galliano, Hussein Chalayan and Victorias Secret? How does Catriona Macnab, head of trends at WGSN, work out what everyone will want to wear next year? And what exactly is the secret to making a fashion label a global success? ...Show more
$59.99
AUD
Category: Fashion
After more than 20 years in a City vault, designers David and Elizabeth Emmanuel open the four locked trunks which reveal the story behind their creation of Princess Diana's wedding dress. The contents of the trunks paint an astonishingly personal and intimate portrait of the incredible painstaking prep aration and rehearsal for one of the history's most famous wedding dresses. The treasure ranges from original sketches and fabric swatches, to a spare silk umbrella and shoes, and even the handbag Elizabeth Emmanuel carried with her on the day containing smelling salts and glucose tablets. Unseen photographs of the preparation and rehearsals chart the build up to the big day. An international limited edition of 1000 includes a swatch of material taken from the original bolt of silk from which the dress pattern was cut. ...Show more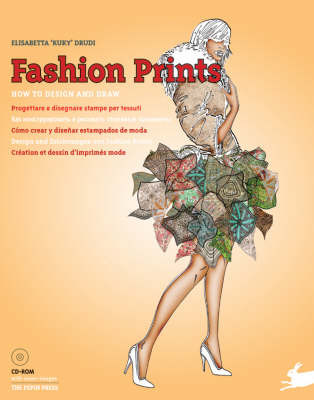 $9.99
AUD
$59.95
(83% off)
Category: Fashion
Fashion Prints is a concise step-by-step guide to designing symmetrical and repeating patterns for fashion design. More than 1000 of the design elements used in the book are provided as vector EPS files on the accompanying CD-ROM.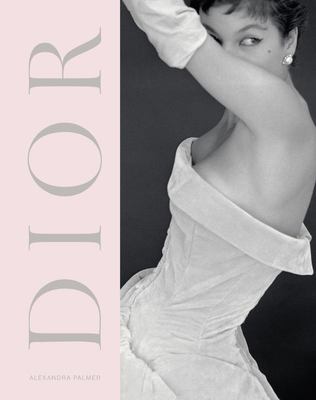 $79.99
AUD
Category: Fashion | Reading Level: 6 Craft/Fashion
In 1947 Christian Dior rocked the fashion world with his New Look, which dominated postwar fashion and firmly secured the name of his house in the minds of the public and the fashion industry. He drew on historical models of femininity, the unique skills of Parisian haute couture, and a myriad of suppli ers to produce stunning designs that captured a mood of optimism after World War II. Dior also designed and marketed ready-made luxe lines and broke new ground by creating and controlling innovative global licensing agreements for all Dior products, from perfume to stockings, jewelry, bathing suits, and even men's ties. Newly expanded and updated, this absorbing and beautiful book examines the seminal years of Christian Dior, 1947-57, from a truly international perspective. ...Show more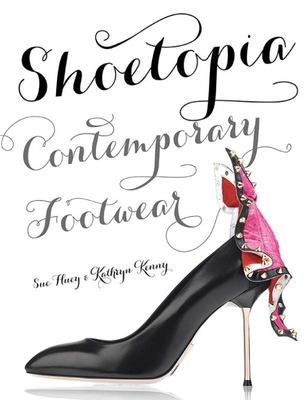 $29.99
AUD
$49.95
(39% off)
Category: Fashion
Shoetopia is the ultimate book on designer shoes, exploring the ever-evolving world of footwear and the creative designers in it. Footwear design continues to be one of the most important and interesting areas of the fashion industry. This stunning book showcases the most exciting and innovative contemp orary footwear designers from across the globe, from established, world-recognized brands like Jimmy Choo and Prada to the stars of the future. From traditional skills to extraordinary new developments in the industry, the book features original design sketches and beautiful photography, bringing together a rich array of desirable footwear. ...Show more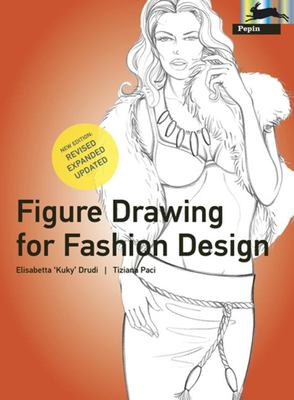 $19.99
AUD
$45.95
(56% off)
Category: Fashion | Series: Fashion & Textiles Ser.
This new edition of FIGURE DRAWING FOR FASHION DESIGN ¿ fully revised, updated and expanded ¿ offers a concise, topic by topic guide to acquiring and perfecting the skills of visualising ideas and concepts in costume and fashion design, concentrating on the female form.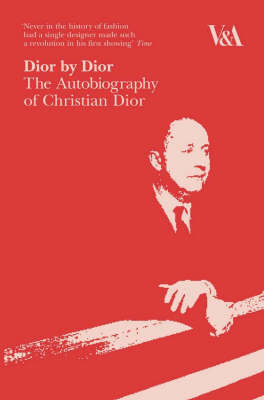 $19.99
AUD
Category: Fashion
Christian Dior rocketed to fame with his first collection in 1947 when the 'New Look' took the world by storm. This charming and modest autobiography gives a fascinating and detailed insight into the workings of a great fashion house, while revealing the private man behind the high-profile establishment . It is also a unique portrait of the classic Paris haute couture of the 1950s and offers a rare glimpse behind the scenes. Dior details his childhood in Granville, the family and friends closest to him, his most difficult years and sudden success, as well as his sources of inspiration and creative processes. ...Show more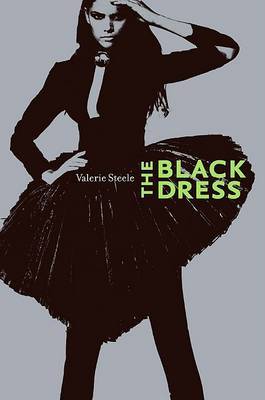 $35.00
AUD
Category: Fashion
"The Black Dress" tells the story of the most popular and enduring item in fashion history. Featuring page after uniquely designed page of compelling designs in fashion history. These include paintings by Auguste Renoir, Edouard Manet, and John Singer Sargent, illustrations by Georges LePape, Paul Poire t, and Ruben Toledo, and images of cinematic icons Audrey Hepburn in "Breakfast at Tiffany's" and Rita Hayworth in "Gilda". ...Show more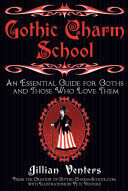 $24.99
AUD
Category: Fashion
Goth has become a permanent fixture in mainstream culture, but there are a lot of misconceptions about the people who choose to embrace the lifestyle. "Gothic Charm School" is the ultimate, fully-illustrated handbook for day-to-day Gothic living and an 'insider's look' at the subcluture for people who a re curious about, but not necessarily part of the subculture. Jillian Venters, aka 'The Lady of the Manners', was a fairly spooky and morbid child, with parents who never objected to her eccentric taste in clothing. Her father raised her to be his revenge upon the universe, while her mother rolled her eyes a lot and frequently had an air of amused patience. When the Lady of the Manners discovered the existence of the whole Gothic subculture, she clapped her hands with glee. Eventually the Lady of the Manners came to realise that excellent clothes were not, contrary to popular opinion, a substitute for excellent manners, and that being a Black-Clad-Freak didn't have to mean being depressed and snarly. (Witty, sarcastic, and possibly a touch cynical, yes. Mean-spirited, sullen, and rude, no.) Since then, the Lady of the Manners has spent a not-inconsiderable amount of time trying to gently persuade others in her chosen subculture that being Goth and being polite is much, much more subversive than just wearing black t-shirts with 'edgy' sayings on them. ...Show more