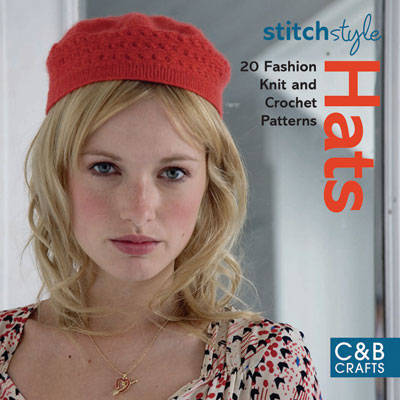 $22.99
AUD
Category: Fashion | Series: Stitch Style
You don't need to be a stitch maverick or style guru to create fashion's favourite looks. A cool collection of easy-going projects, 'Stitch Style Hats' is destined to make head way. Each project is accompanied by full-colour photography and easy-to-follow instructions. From a cable bobble hat and a reve rsible cap to a pretty lace snood and a be-seen beret, there's a style here for every season and occasion. Best of all, projects are portable so you're free to knit anywhere you go. 'Stitch Style' is a strand of books designed for youthful handcrafters featuring an array of high fashion styles inspired by everything from catwalks to street fashion. All designs are created by young urban knitters and trendsetters with a penchant for craft. Other titles in the series include 'Mittens' (9781843404156), 'Socks' (9781843404149) and 'Bags' (9781843404873). ...Show more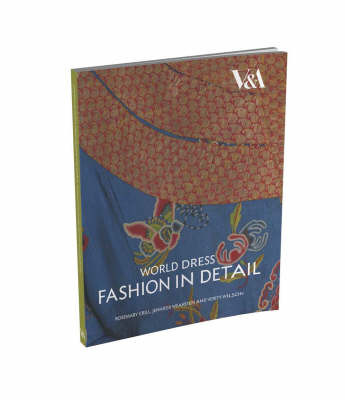 $49.95
AUD
Category: Fashion
From the mountains of Montenegro to the shores of South-East Asia and beyond, the V&A's renowned world dress collection is highlighted in "World Dress Fashion in Detail". The book, part of the "V&A Fashion in Detail" series, explores cut work and silk embroidery from Indonesia, applied metal bra id and cord fastenings from Albania, as well as elaborate patchwork from Tibet, India, Korea and Iran. Specially commissioned photographs, authoritative text and line drawings showcase the breathtaking richness of detail that will delight and inspire anyone interested in dress. This title was previously available as "Dress in Detail from Around the World". ...Show more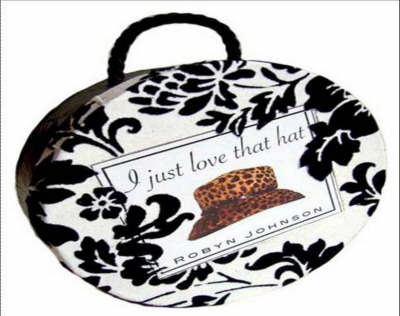 Hat
by Robyn Johnson
$19.95
AUD
Category: Fashion | Series: I Just Love That...
A stunning combination of illustration, collage and photography. This 48-page book is a celebration of women's love affair with hats.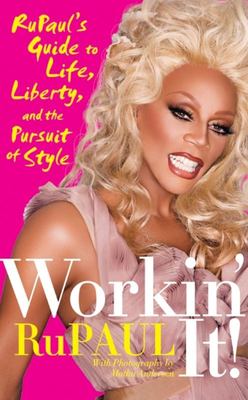 $32.99
AUD
Category: Fashion
Workin' It!, the new book from world-renowned recording artist, television host, and drag queen RuPaul, provides helpful and provocative tips on fashion, beauty, style, and confidence for girls and boys, both straight and gay--and everyone in between! No one knows more about life, self-expression, and s tyle than the host of the hit LOGO series "RuPaul's Drag Race," and Workin' It! picks up right where the show leaves off. More than just a style guide, Workin' It! is a navigation system through the bumpy road of life. Let RuPaul teach you the tried, tested, and found-true techniques that will propel you from background player to shining star! ...Show more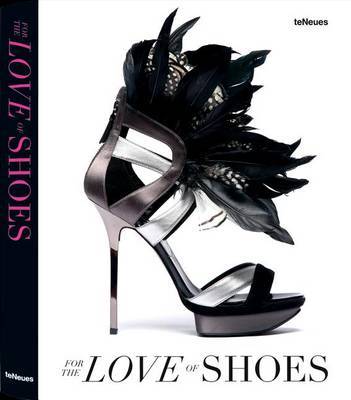 $29.99
AUD
$99.00
(69% off)
Category: Fashion
Women have long realized that cool shoes do not only complement the outfit, they are the whole point. From Cinderella to Carrie, we have all fallen head over heels for the right pair-and to hell with cost or comfort! This book explores the outer realms of avant-garde shoe design. Unfettered by commercia lism, these pioneering designers give full rein to their artistic visions. These zany pieces contain an array of extraordinary forms and materials. With influences ranging from Las Vegas pizzazz and arcane tribal relics to contemporary architecture, it may be difficult to distinguish between fun footwear and conceptual sculpture. ...Show more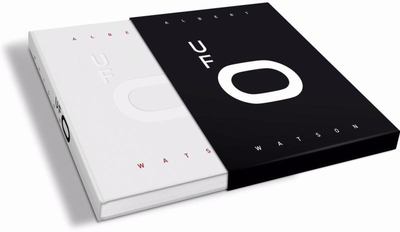 $49.99
AUD
$187.95
(73% off)
Category: Fashion
One of the world's most successful photographers, Albert Watson is known for graphic, sculptural images that capture the essence of people, places, and things. His has been a career of unparallelled productivity, ranging from fashion to iconic portraits to reportage. His first book, "Cyclops, "published in 1994, established him as a leading photographic talent who combined a brilliant vision with extreme technical excellence. "UFO"--which stands for Unified Fashion Objectives--presents a 40-year retrospective of Watson's best work, pulled from his vast archive. In its pages, a memorable era of style, beauty, fashion, personality, and power is captured for posterity. "UFO "is a landmark publishing event from one of the world's greatest photographers. ...Show more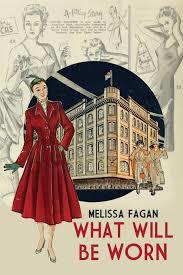 $29.99
AUD
Category: Fashion
Sometimes it seems the most invaluable stories can be found in the unlikeliest of corners. For all who know Brisbane, McWhirters, a once celebrated department store in Fortitude Valley, is an icon. For Melissa Fagan it is also the starting point for this remarkable exploration of her mother and grandmot her's lives, and a poignant reminder of the ways in which retail stores and fashion have connected women's lives across decades. Behind the dusty shop counters on Art Deco treasure, Fagan discovers both what has been lost and continues to shine. Ultimately this tender exploration of self and family, so exquisitely written, speaks of the ways in which life so often surprises us and of how the legacies of others can truly enrich our own relationships and lives. ...Show more
$29.99
AUD
Category: Fashion
Indulgent is a masculine style guide for the modern man. It is not the history of men's fashion nor is it a classic gentlemen's chronicle. It is a generic style guide for all men - whether white collar, blue collar, no collar. Author Jeff Lack is a personal stylist and grooming expert who has carved out a career dressing men. He has a unique ability to educate today's men about fashion; what to wear, how to wear it, and how to appeal to the opposite sex, and he's happily teaching men how to take pride in their appearance. Indulgent outlines the fundamental basics for the modern man and integral styling tips to give your unique look a considered masculine edge. ...Show more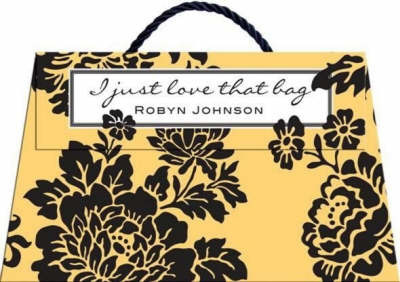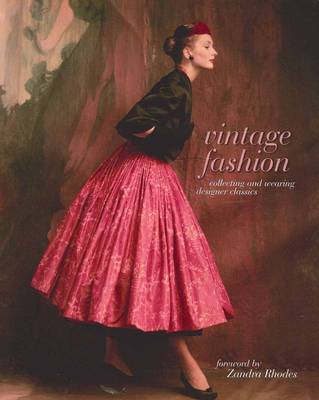 $39.99
AUD
Category: Fashion
An exquisite journey through the fashion of decades, this book explores the key designers, silhouettes and shapes, prints and fabrics, and other details and characteristics that define influential vintage garments from the 20th century.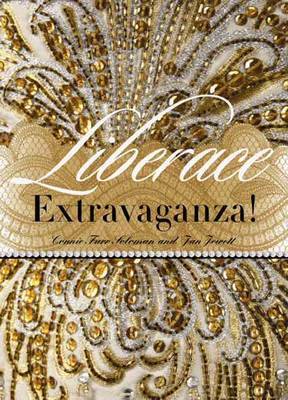 $4.99
AUD
$32.99
(84% off)
Category: Fashion
Known for creating fantastic spectacles and possessing rare charisma, the magnificent and flamboyant Wladziu Valentino Liberace was a world-renowned star in the entertainment industry for more than four decades, and is particularly celebrated for the outrageous costumes that people remember and most ass ociate with him. In "Liberace Extravaganza!", Liberace's famous sequined, bejeweled, and rhinestone-studded outfits, as well as his extravagant collection of furs and feather capes, are exhibited in book-form for the very first time. Authors Connie Furr Soloman and Jan Jewett are well-established costume designers and have been given exclusive access by the Liberace Museum and Foundation to photograph Liberace's costumes. They will trace the incredible development of them from Liberace's humble beginnings as a young man performing in his brother's hand-me-downs, to his $24,000 suits (more than 10 of which were worn during his 80 minute performances) covered in layers of silk and satin ruffles, Austrian Swarovski crystal rhinestones, and 14k white gold diamond encrusted buttons, to his "electric" costumes, the first ones ever created, that featured four thousand light bulbs and weighed more than twenty-five pounds. The book will include a foreword from Michael Travis, Liberace's principle designer, interviews with Jim Lapidus and Anna Nateece, two of Liberace's most celebrated designers, and Ray Arnett, Liberace's stage manager. The designers will give first-hand accounts of what it was like to work with the self-proclaimed Mr. Showmanship. Also featured will be 20 drawings, pulled from the designers' original sketchbooks, that were used to create some of Liberace's most famous costumes. This unique project is timed to the release of a biopic on Liberace directed by Steven Soderbergh and starring Michael Douglas as Liberace and Matt Damon as his lover, Scott Thorson, as well as the premier of a Broadway musical about Liberace. ...Show more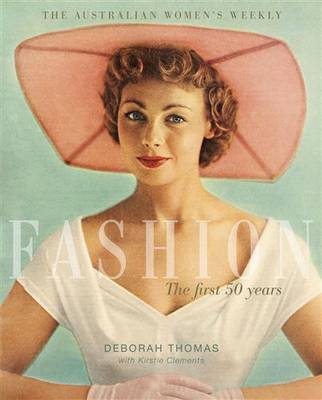 $34.99
AUD
Category: Fashion
From the elegant outfits of the 1930s to the Hollywood-inspired evening gowns of the 1950s, from the psychedelic patterns and micro-minis of the 1960s to the bold and bohemian styles of the 1970s, this book charts the evolution of Australian fashion through the pages of Australian icon The Australian Wo men's Weekly. This trip through The Weekly's first 50 years reveals how the evolution of fashion in Australia was also a reflection of changing times. Featuring beautiful illustrations from the magazine on every page, this book is for anyone who loves fashion. Listen to Deborah Thomas interviewed on Radio National life matters here. ...Show more