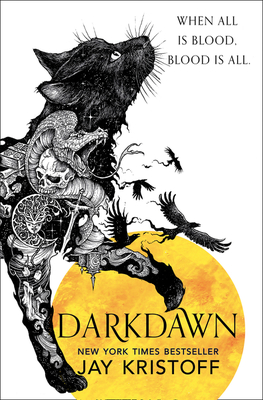 $9.99
AUD
$29.99
(66% off)
Category: Fantasy | Series: The\Nevernight Chronicles Ser.
The epic conclusion of the internationally bestselling Nevernight Chronicle from New York Times bestselling author Jay Kristoff. The greatest games in Godsgrave's history have ended with the most audacious murders in the history of the Itreyan Republic. Mia Corvere, gladiatii, escaped slave and infamo us assassin, is on the run. Pursued by Blades of the Red Church and soldiers of the Luminatii legion, she may never escape the City of Bridges and Bones alive. Her mentor Mercurio is now in the clutches of her enemies. Her own family wishes her dead. And her nemesis, Consul Julius Scaeva, stands but a breath from total dominance over the Republic. But beneath the city, a dark secret awaits. Together with her lover Ashlinn, brother Jonnen and a mysterious benefactor returned from beyond the veil of death, she must undertake a perilous journey across the Republic, seeking the final answer to the riddle of her life. Truedark approaches. Night is falling on the Republic for perhaps the final time. Can Mia survive in a world where even daylight must die?   ...Show more
$19.99
AUD
$22.99
(13% off)
Category: Fantasy | Series: Song of Ice and Fire Ser. | Reading Level: very good
HBO's hit series A GAME OF THRONES is based on George R R Martin's internationally bestselling series A SONG OF ICE AND FIRE, the greatest fantasy epic of the modern age. A FEAST FOR CROWS is the fourth volume in the series.A Feast for Crows brings to life dark magic, intrigue and terrible bloodshed as the war-torn landscape of the Seven Kingdoms is threatened by destruction as vast as any in its violent past. The War of the Five Kings has ripped Westeros apart. The bloodthirsty, treacherous and cunning Lannisters occupy the Iron Throne, with allies as ruthless as themselves. Lord Frey was host at the Red Wedding, so called for the massacre of the guests, their screams unheard above the music of the feast. Euron Crow's Eye is as black a pirate as ever raised a sail, sworn to deliver the whole of Westeros to the ironborn.No less to be feared are their enemies. The Starks of Winterfell and the Martells of Dorne seek vengeance for their dead. And the last of the Targaryens, Daenerys Stormborn, will bring fire and blood to King's Landing when her young dragons reach their terrifying maturity. The last war fought with dragons was a cataclysm powerful enough to shatter the Valyrian peninsula, now a smoking, demon-haunted ruin half drowned by the sea.Against a backdrop of alchemy and murder, victory may go to the men and women possessed of the coldest steel ... and the coldest hearts. ...Show more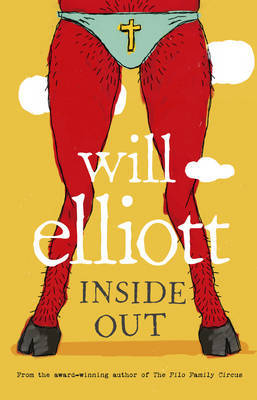 $4.99
AUD
$22.99
(78% off)
Category: Fantasy
INSIDE OUT is the story of Denton, a down-and-out no-hoper who lives with his mother and hits rock bottom one day during a road-rage incident. What should be the lowest moment of his life turns into a moment of revelation when he is rescued by members of the Sect of Bliss. Denton is quickly drawn into t heir world, mostly thanks to the attractive qualities of Sister Sarah and the persuasive power of the Sect's leader, Daniel Mason. Mason and his sidekick Coolan are initially less than impressed with their new recruit, until they discover Denton has just inherited an enormous amount of money, and doesn't even know about it yet...They have no qualms about getting the money, even if it means getting rid of Denton permanently. But INSIDE OUT is also the story of another group of characters - the people in charge of Denton's mind. Mr Scott, the brisk and orderly man who runs the logic department; DM, the calm enigma creating Denton's dreams; Len, who enjoys inventing nightmares; and Wetpatch, who runs amok with Denton's libido. While the outside Denton is being lured into the cult, those inside Denton are well-aware that something is very wrong ...and they will do whatever it takes to save him. This is a terrific read that is both amusingly inventive while being deeply clever and inspiring. As always, Will Elliott gives us a unique perspective on life while also creating a superbly entertaining narrative. ...Show more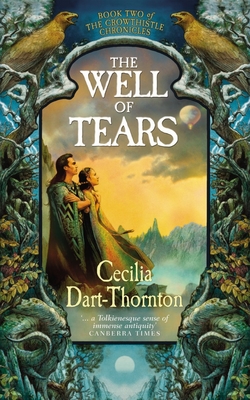 $9.99
AUD
$19.95
(49% off)
Category: Fantasy | Series: Crowthistle Chronicles
After Jewel and Eoin have fled from their native Slievmordhu to the kingdom of Narngalis, they tread a perilous path which ultimately leaves Eoin in the hands of the deadly unseelie wights. With nowhere else to go Jewel finds refuge amongst the plateau-dwellers at High Darioneth. Teeming with siofra, tr ows and other eldritch wights, their land is under the tight rule of the weathermasters and Storm Lord Avalloc, who have the power to tame and summon the winds... When Jewel learns that the legendary Dome of Strang is no longer guarded, she decides to continue her journey to Orielthir to unravel the mystery of the hidden stronghold and with it the truth about her father's legacy. Jewel's discoveries lead her on an unexpected quest, accompanied by a handsome young weathermaster who has secretly fallen in love with her. Together they encounter marvels and misfortunes and discover that the key to all their riddles ultimately lies with the extraordinary Well of Tears... ...Show more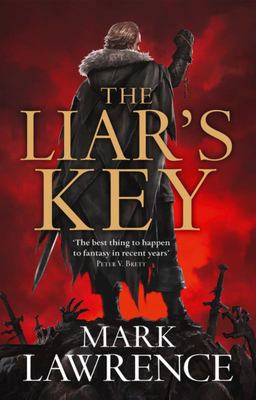 $9.99
AUD
$27.99
(64% off)
Category: Fantasy | Series: Red Queen's War Ser.
From the critically-acclaimed author of PRINCE OF FOOLS comes the second volume of the brilliant new epic fantasy series, THE RED QUEEN'S WAR. 'If you like dark you will love Mark Lawrence. And when the light breaks through and it all makes sense, the contrast is gorgeous' ROBIN HOBB The Red Queen has s et her players on the board... Winter is keeping Prince Jalan Kendeth far from the longed-for luxuries of his southern palace. And although the North may be home to his companion, the warrior Snorri ver Snagason, he is just as eager to leave. For the Viking is ready to challenge all of Hel to bring his wife and children back into the living world. He has Loki's key - now all he needs is to find the door. As all wait for the ice to unlock its jaws, the Dead King plots to claim what was so nearly his - the key into the world - so that the dead can rise and rule. ...Show more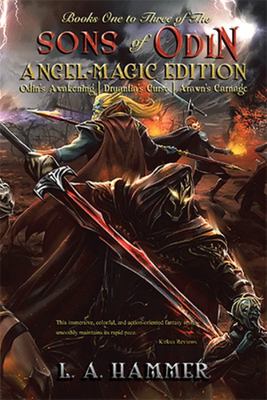 $29.99
AUD
Category: Fantasy
Books One to Three have been edited and improved, in this re-released series of versions, the Collector's Editions. Praise for Books One to Three of Sons of Odin: Book One - Kirkus In the opening volume of a complex new fantasy series, Hammer offers readers lavish battles, dizzying amounts of gore, a nd a system of magical patrons called Battle Angels that fans of the Final Fantasy video games should enjoy. - Kirkus Reviews The battles, during which the Sons of Odin--and Jean, the Daughter of Thor--summon superpowered guardians, are splatterfests (demons are blasted "into dust and smoke, torn flesh and large spurts of dark blood"). - Kirkus Reviews A marathon of fantasy gore and slow-building characterizations in a land confronting demons. - Kirkus Reviews Book Two - BlueInk Hammer's vivid visual imagery . . . makes the character's journeys exhilarating and the battle scenes intense. - BlueInk Reviews Druantia's Curse is entertaining and full of surprises--from wormholes to vampires--but it requires dedication to track all of the subplots. Casual readers of fantasy may be frustrated by the wealth of detail, but diehard fans will appreciate the Robert Jordan-esque layering of characters, relationships and lands that brings Kismeria to life. - BlueInk Reviews Book Two - Kirkus In this second installment of Hammer's (Odin's Awakening, 2014) epic fantasy series, the complexities of magical warfare and romantic loyalties continue. Taking center stage once again, however, are the action sequences. They're akin to panoramic oil paintings of orgiastic chaos, as when "Hawks, Crows and Pixies broke away from the Shadow Men to punch through vampire chests in bright flares....Skulls exploded on impact, limbs falling as torn debris." - Kirkus Reviews The use of time-travel and other twists--like the fallout from a romantic triangle among Adem, Jean, and Princess Isabella--deftly prepares fans for a rousing sequel. - Kirkus Reviews This immersive, colorful, and action-oriented fantasy series smoothly maintains its rapid pace. - Kirkus Reviews Book Three - Kirkus In his third installment of the series, Hammer continues to tap a vein of phantasmagoric mayhem that should mesmerize video gamers and fans of the Lord of the Rings alike. Nearly every page displays eye-popping battle visuals: "Lightning filled the sky, a rainbow of coloured bolts, a thousand falling every second to turn the grey haze into a bright neon flare." - Kirkus Reviews The underlying themes of humanity's imperfection and the individual's struggle toward a truer self permeate this narrative, which sets the heroes in a new direction. - Kirkus Reviews Provides an action-packed turning point in the series and sets the stage for fresh adventures. - Kirkus Reviews ...Show more
$19.99
AUD
Category: Fantasy | Series: A Court of Thorns and Roses
THE INSTANTNEW YORK TIMESBESTSELLER Perfect for fans of Kristin Cashore and George R.R. Martin, this first book in a sexy and action-packed new series is impossible to put down! When nineteen-year-old huntress Feyre kills a wolf in the woods, a beast-like creature arrives to demand retribution for it. Dragged to a treacherous magical land she only knows about from legends, Feyre discovers that her captor is not an animal, but Tamlin--one of the lethal, immortal faeries who once ruled their world. As she dwells on his estate, her feelings for Tamlin transform from icy hostility into a fiery passion that burns through every lie and warning she's been told about the beautiful, dangerous world of the Fae. But an ancient, wicked shadow over the faerie lands is growing, and Feyre must find a way to stop it . . . or doom Tamlin--and his world--forever. ...Show more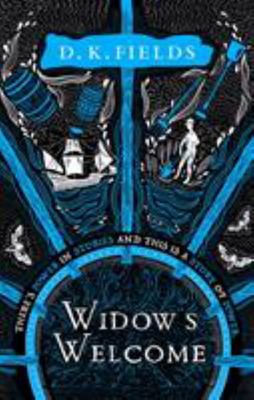 $9.99
AUD
$32.99
(69% off)
Category: Fantasy | Series: Tales of Fenest Ser.
There's power in stories and this is a story of power. Dead bodies aren't unusual in the alleyways of Fenest. Muggings, brawls gone bad, debts collected - Detective Cora Gorderheim has seen it all. Until she finds a Wayward man with his mouth sewn shut. As Cora pieces together the dead man's story, s he's drawn into the most dangerous story in the Union of Realms: the election. All she wants is to catch the killer, but nothing is that simple in an election year. Dark forces conspire against the Union and soon she finds herself at the rotten core of it all. Who could want his story to be left untold? ...Show more
$19.99
AUD
Category: Fantasy | Series: A Song of Ice and Fire | Reading Level: vey good
The Seven Kingdoms are divided by revolt and blood feud. In the northern wastes, a horde of hungry, savage people steeped in the dark magic of the wilderness is poised to invade the Kingdom of the North where Robb Stark wears his new-forged crown. And Robb's defences are ranged against the South, the la nd of the cunning and cruel Lannisters, who have his younger sisters in their power. Throughout Westeros, the war for the Iron Throne rages more fiercely than ever, but if the Wall is breached, no king will live to claim it. ...Show more
$19.99
AUD
Category: Fantasy | Series: A Court of Thorns and Roses
Feyre survived Amarantha's clutches to return to the Spring Court o but at a steep cost. Though she now possesses the powers of the High Fae, her heart remains human, and it can't forget the terrible deeds she performed to save Tamlin's people. Nor has Feyre forgotten her bargain with Rhysand, the mesm erising High Lord of the feared Night Court. As Feyre navigates his dark web of political games and tantalising promises, a greater evil looms o and she might be key to stopping it. But only if she can step into her growing power, heal her fractured soul and have the courage to shape her own future o and the future of a world cloven in two. Sarah J. Maas is a global #1 bestselling author. Her books have sold more than nine million copies and been translated into 37 languages. Discover the sweeping romantic fantasy for yourself. ...Show more