$39.95
AUD
Category: Collectables | Series: Renniks Australian Coins & Banknotes Ser.
The leading guide for Australian coin and banknote values. Covers 1800-2020.Edited by Michael PittThis comprehensive guide to Australian Coin & Banknote Values contains over 3,850 images and countless thousands of valuations. This book is a must for all collectors, whether you are just beginning or an advanced collector. Latest information compiled using weighted averages where possible to ensure the accuracy of pricing. Quality reproduction of photos makes it easy to identify items. Covered are copper, silver, gold, nickel and alloy coins and notes used in Australia from 1800 to 2020. Subjects include PreDecimal and Decimal currency, as well as privately issued banknotes, war issues, and privately issued tokens. Also included are latest Royal Australian Mint, Perth Mint & Australia Post Numismatic Covers. ...Show more
$29.95
AUD
Category: Collectables | Series: RENNIKS
This comprehensive guide to Australian stamps, now in its 16th edition, covers issues all the way up to 31/12/2018. Across these over 270 pages you will find: - Colonial Issues from 1850 onwards - Kangaroos & KGV Issues- Australian Stamps issued since 1913 - Perforated OS Issues - FRAMA issues- BCOF Issues- Australian Antarctic Territory - Numismatic & Medallion First Day Covers ...Show more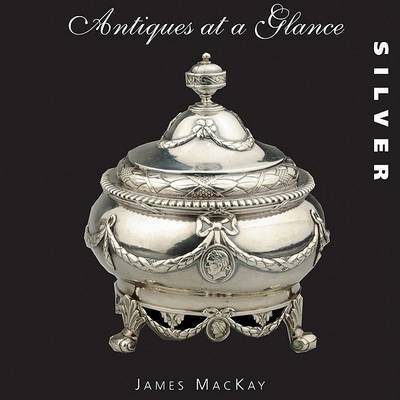 $0.00
AUD
Category: Collectables
Collectors of antique silver know even the simplest item can be worth a fortune. Get to know the great silversmiths of the last four centuries, so you can tell the difference between their original work and later copies. Study the photos that show what you'll need to complete a particular collection. Be come a specialist in a certain area, from tableware to thimbles. And don't miss the latest trends in silvermaking. The value of your silver will skyrocket.<br> ...Show more
$29.99
AUD
Category: Collectables
"The Illustrated Directory of Guns "is the most ambitious and lavishly illustrated history of guns for the collector and enthusiast. It shows in clear, detailed photographs and text over 1500 guns with separate sections on Pistols, Revolvers, Rifles, Shotguns (military and sporting) Machine Guns, and Su bmachine guns. The book also features an introduction on each section, which gives a brief history of the development of that particular kind of firearm. ...Show more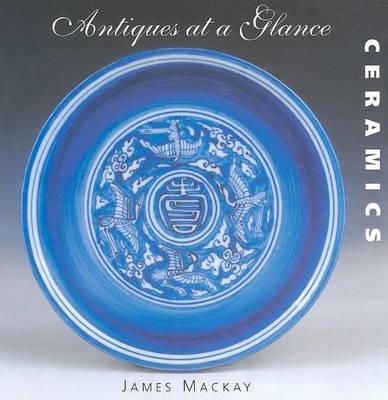 $32.95
AUD
Category: Collectables
"Ceramic objects that have sold at Christie's auction house are used as examples of delftware, majolica and faience; Oriental porcelain; European china; British pottery and porcelain; and 20th-century art and studio pottery (works by Shoji Hamada, Bernard Leach and Hans Coper). Each image is ac companied by approximate date made, origin and a brief description of the work." --"Ceramics Monthly. "<br> ...Show more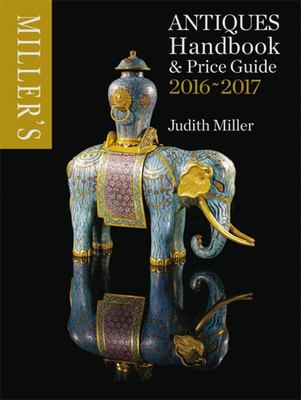 $39.99
AUD
$59.99
(33% off)
Category: Collectables | Series: Miller's Antiques Handbook and Price Guide Ser.
"Miller's Antiques Price Guide has long been the market leader, offering not just prices but informed tips... Miller's is arguably the only price guide you will ever need." Antiques Magazine Miller's Antiques Handbook & Price Guide remains the essential and trusted guide to the antiques market. It h as earned the reputation of being the book no dealer, collector or auctioneer should be without. It is compiled by Judith Miller, world-renowned antiques expert and co-founder of the book, who selects the guide's 8000-plus featured antiques. ...Show more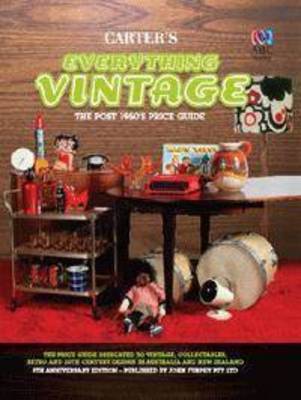 $0.00
AUD
Category: Collectables
Carter's Everything Vintage picks up where the Carter's Price Guide to Antiques finishes, and covers all collectable areas from 1950 onwards. It is Australasia's first and only dedicated price guide to collectables. Each item features a coloured photo, description, price and dealers details - following the format of the established and popular Carter's Antiques Price Guide. ...Show more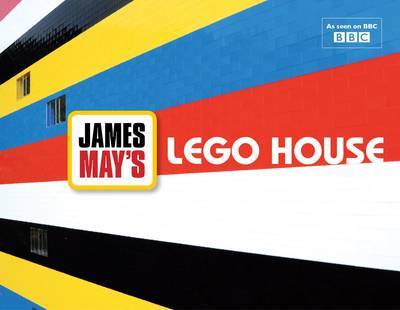 $19.99
AUD
Category: Collectables
Take a truly technicolour tour of one of the most remarkable construction projects of 2009 in all its architectural glory. British broadcaster, writer and toy 'nut-case' James May lived a childhood dream by designing, building and sleeping in a quite stunning full-size house inspired by and completely m ade from LEGO, one of the world's most favourite toys and a design icon in its own right. James May's "Lego House" provides a complete photographic record of this stunning creation which now proudly holds the Guinness World Record for the largest free-standing LEGO structure. However, this is not a simple recreation of a childhood vision of a house but is fully informed by the 'simple complexity' of LEGO's design philosophy centring around the basic 'eighter' brick. Indeed, 3.3 million LEGO elements were used exclusively to create the two-storey house and its incredible fittings that range from a washing machine, furniture, cat and mouse, bed and bedding and fully functioning shower and toilet. ...Show more