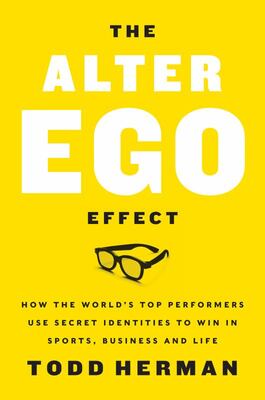 $19.99
AUD
$49.99
(60% off)
Category: Business
A top performance expert reveals the secret behind many top athletes and executives: creating a heroic alter ego to activate when the chips are down.There's only one person in the way of you untapping your potential: You. There's also one person who can move you out of the way so you can perform at your peak. That person is already inside you. You just need to unlock them. This other part of you is your Alter Ego. After twenty-one years of working with elite athletes, performers and leaders, Todd Herman has discovered how you can use your alter ego to achieve the seemingly impossible. It all clicked for Todd when he met Bo Jackson. When Herman met Bo Jackson, the professional athlete told him, "Bo Jackson never played a down of football in his entire life." Bo explained that when he was young, he'd get into trouble because chaos caused by his anger issues. Then, he saw Friday the 13th and became fascinated by the cold, calculating nature of Jason Vorhees. In that moment, he resolved to stop being Bo Jackson, and start being Jason the moment he stepped on the field. In this transformative guide, Herman teaches you how to create and control an Alter Ego like Bo--and the thousands of other athletes, business leaders, entrepreneurs, and entertainers who have used this simple tool to change their lives. Herman also shares his own story: he knew that inside was a confident, self-assured, intelligent person who could help others get better results in their lives. When he started using superman's classic trick--putting on a pair of glasses--he learned to trigger the specific traits he needed to achieve his goals. The Alter Ego Effect is not about creating a false mask--it's about finding the hero already inside you. It's a proven way of overcoming the self-doubt, negativity, and insecurity that hold you back, and empowering you to ultimately become your best self. ...Show more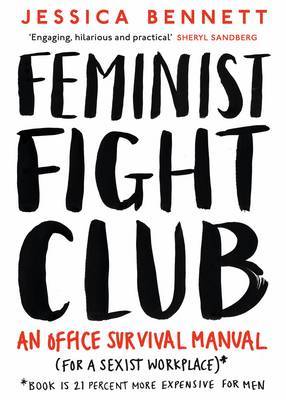 $29.99
AUD
Category: Business
If this were an equal world, this book wouldn't have to exist. But the reality is, it's not; and we shouldn't wait around for somebody else to save us. We need to fight for ourselves. Welcome to the Feminist Fight Club. Here is an arsenal of weapons for surviving in an unequal world. You will learn how to fight micro-aggressions, correct unconscious bias, deal with male colleagues who can't stop 'manterrupting' (yes, women get interrupted in meetings more than men) or 'bro-propriating' your ideas - and lean in without falling the f--k over. Every woman needs this book, and they needed it yesterday. ...Show more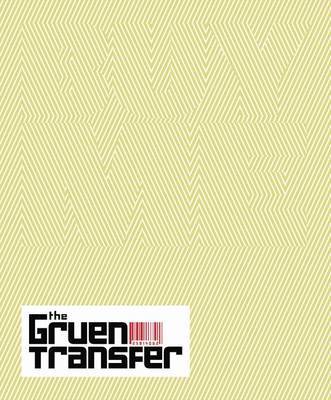 $39.99
AUD
Category: Business
Did you know that Pizza Hut once spent millions of dollars trying to burn its logo onto the face of the moon? That the diamond engagement ring was a marketing gimmick invented by De Beers? That popes did celebrity endorsements? Advertising is everywhere. It surrounds and submerges us. Industry rule of thumb says we are exposed to 3000 commercial messages a day. THE GRUEN TRANSFER lifts the lid on the persuasion business, examining how advertising works and how it works on us. Fuelled by brilliant minds, cutting edge science, technological weaponry and a budget of $500 billion a year, advertising seeks to influence our purchases. Which leads to the question: when we reach for the detergent in the supermarket aisle, can we really be sure our thoughts are our own? ...Show more
$38.95
AUD
Category: Business | Series: Little Books. Big Profits Ser.
"There are a few investment managers, of course, who are very good - though in the short run, it's difficult to determine whether a great record is due to luck or talent. Most advisors, however, are far better at generating high fees than they are at generating high returns. In truth, their core compete nce is salesmanship. Rather than listen to their siren songs, investors - large and small - should instead read Jack Bogle's The Little Book of Common Sense Investing." - Warren Buffett, Chairman of Berkshire Hathaway, 2014 Annual Shareholder Letter. Investing is all about common sense. Owning a diversified portfolio of stocks and holding it for the long term is a winner's game. Trying to beat the stock market is theoretically a zero-sum game (for every winner, there must be a loser), but after the substantial costs of investing are deducted, it becomes a loser's game. Common sense tells us-and history confirms-that the simplest and most efficient investment strategy is to buy and hold all of the nation's publicly held businesses at very low cost. The classic index fund that owns this market portfolio is the only investment that guarantees you with your fair share of stock market returns. To learn how to make index investing work for you, there's no better mentor than legendary mutual fund industry veteran John C. Bogle. Over the course of his long career, Bogle-founder of the Vanguard Group and creator of the world's first index mutual fund-has relied primarily on index investing to help Vanguard's clients build substantial wealth. Now, with The Little Book of Common Sense Investing, he wants to help you do the same. Filled with in-depth insights and practical advice, The Little Book of Common Sense Investing will show you how to incorporate this proven investment strategy into your portfolio. It will also change the very way you think about investing. Successful investing is not easy. (It requires discipline and patience.) But it is simple. For it's all about common sense. With The Little Book of Common Sense Investing as your guide, you'll discover how to make investing a winner's game: Why business reality-dividend yields and earnings growth-is more important than market expectations How to overcome the powerful impact of investment costs, taxes, and inflation How the magic of compounding returns is overwhelmed by the tyranny of compounding costs What expert investors and brilliant academics-from Warren Buffett and Benjamin Graham to Paul Samuelson and Burton Malkiel-have to say about index investing And much more You'll also find warnings about investment fads and fashions, including the recent stampede into exchange traded funds and the rise of indexing gimmickry. The real formula for investment success is to own the entire market, while significantly minimizing the costs of financial intermediation. That's what index investing is all about. And that's what this book is all about. ...Show more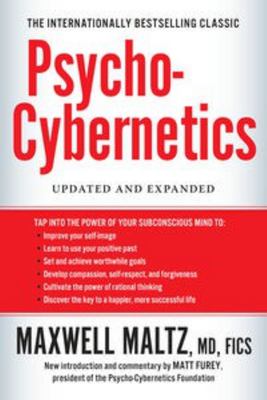 $29.99
AUD
Category: Business | Reading Level: very good
Cybernetics (loosely translated from the Greek): "a helmsman who steers his ship to port." Psycho-Cybernetics is a term coined by Dr. Maxwell Maltz, which means, "steering your mind to a productive, useful goal so you can reach the greatest port in the world, peace of mind." Since its first publication in 1960, Maltz's landmark bestseller has inspired and enhanced the lives of more than 30 million readers. In this updated edition, with a new introduction and editorial commentary by Matt Furey, president of the Psycho-Cybernetics Foundation, the original text has been annotated and amplified to make Maltz's message even more relevant for the contemporary reader. Maltz was the first researcher and author to explain how the self-image (a term he popularised) has complete control over an individual's ability to achieve (or fail to achieve) any goal. And he developed techniques for improving and managing self-image - visualisation, mental rehearsal, relaxation - which have informed and inspired countless motivational gurus, sports psychologists and self-help practitioners for more than fifty years. The teachings in PSYCHO-CYBERNETICS are timeless because they are based on solid science and provide a prescription for thinking and acting that lead to quantifiable results ...Show more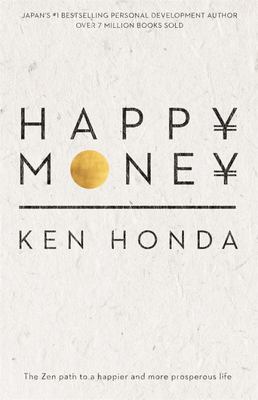 $29.99
AUD
Category: Business
For many of us, the subject of money is unavoidably stressful. Managing our personal finances is complicated, time-consuming and often, particularly in the slow countdown to payday, dispiriting. The good news is that in Japan - where a Zen approach to life is more widely practised - a pathway to a bette r relationship is being carved by the 'Zen Millionaire', Ken Honda. Based on the phenomenally popular Japanese bestseller, this beautifully written book will reinvent the way you see your personal finances. You will come to understand that money flows like water and arrives like a guest. You'll rethink your own attitudes and examine the way they were shaped by beliefs about money you were taught as a child. And you'll transform your money from a tyrannical master or an unruly slave to a trusted friend. When we heal the fear and anxiety we have about money, we successfully achieve prosperity and peace. Take the Zen path to financial security and happiness. ...Show more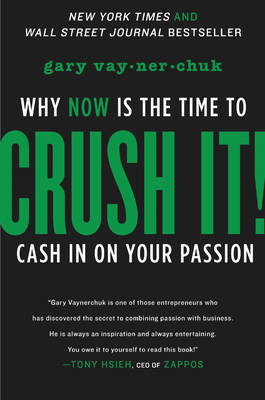 $29.99
AUD
Category: Business
Gary Vaynerchuk has captured attention with his pioneering, multi-faceted approach to personal branding and business. After primarily utilizing traditional advertising techniques to build his family's local wine business into a national industry leader, Gary rapidly leveraged social media tools such as Twitter and Facebook to promote Wine Library TV, his video blog about wine. As his viewership swelled to over 80,000 a day, and the wine business grew to over $60 million a year, he began making national TV appearances including the "Today Show", "Late Night With Conan O'Brien", and "Ellen", consulting for Fortune 100 companies, and giving keynote speeches around the world. Gary's dual identity as both business guru and wine guy has made him the 'Social Media Sommelier'. ...Show more
$9.99
AUD
$29.99
(66% off)
Category: Business | Reading Level: General Adult
An instant classic, this revised and updated edition of the phenomenal bestseller dispels the myths about starting your own business. Small business consultant and author Michael E. Gerber, with sharp insight gained from years of experience, points out how common assumptions, expectations, and even tech nical expertise can get in the way of running a successful business. Gerber walks you through the steps in the life of a business--from entrepreneurial infancy through adolescent growing pains to the mature entrepreneurial perspective: the guiding light of all businesses that succeed--and shows how to apply the lessons of franchising to any business, whether or not it is a franchise. Most importantly, Gerber draws the vital, often overlooked distinction between working on your business and working in your business. The E-Myth Revisited will help you grow your business in a productive, assured way. ...Show more
$29.99
AUD
Category: Business
A Freakonomics-style investigation into the mysteries of ownership, filled with counterintuitive insights and fascinating case studies.
$26.99
AUD
Category: Business | Reading Level: General Adult
April 2017 marks 20 years since Robert Kiyosaki's Rich Dad Poor Dad first made waves in the Personal Finance arena.It has since become the #1 Personal Finance book of all time... translated into dozens of languages and sold around the world.   Rich Dad Poor Dad is Robert's story of growing up with two dads -- his real father and the father of his best friend, his rich dad -- and the ways in which both men shaped his thoughts about money and investing. The book explodes the myth that you need to earn a high income to be rich and explains the difference between working for money and having your money work for you.   20 Years... 20/20 Hindsight In the 20th Anniversary Edition of this classic, Robert offers an update on what we've seen over the past 20 years related to money, investing, and the global economy. Sidebars throughout the book will take readers "fast forward" -- from 1997 to today -- as Robert assesses how the principles taught by his rich dad have stood the test of time.   In many ways, the messages of Rich Dad Poor Dad, messages that were criticized and challenged two decades ago, are more meaningful, relevant and important today than they were 20 years ago.   As always, readers can expect that Robert will be candid, insightful... and continue to rock more than a few boats in his retrospective.   Will there be a few surprises? Count on it.   Rich Dad Poor Dad... - Explodes the myth that you need to earn a high income to become rich- Challenges the belief that your house is an asset- Shows parents why they can't rely on the school system to teach their kids about money- Defines once and for all an asset and a liability- Teaches you what to teach your kids about money for their future financial success ...Show more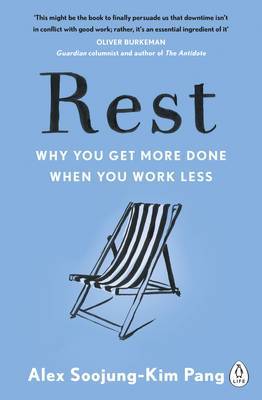 $29.99
AUD
Category: Business
In our 24-7 global economy, rest feels like a luxury at best and a weakness at worst. We see work and rest as competitors - but what if they're actually partners in a productive, balanced life? Blending rigorous scientific research with examples of writers, painters and thinkers - from Darwin to Stephen King - Silicon Valley futurist and business consultant Alex Soojung-Kim Pang exposes how we've underestimated the power of rest for our success. Though it's as natural as breathing, it's also a skill we can all learn to boost our creativity and productivity. Full of tips for upping our downtime, from sleep to hobbies to vacation, Rest is a new roadmap for finding renewed energy and inspiration, and getting more done. ...Show more
$24.99
AUD
Category: Business
Now, this best-selling guide has been completely revised and updated to include solid information on the latest on-line and social media opportunities for sales and marketing, as well as fresh advice and invaluable tips from successful crafters and artists. With Kari Chapin at your side, you can live a more creative life and enjoy a lucrative career at the same time. ...Show more