$9.99
AUD
$12.95
(22% off)
Category: Art Instructional
This kit includes all the instruction and materials a beginner needs to start painting in acrylic. Four artists guide readers through a variety of step-by-step painting projects that teach different techniques and aspects of acrylic painting. Aspiring artists will learn how to set up and paint a still l ife, how to paint a seascape and horse portrait, and how paint a translucent scene with acrylic washes. "The clamshell kit includes a 16-page book with corresponding Spanish instruction, 6 acrylic paints, 2 paintbrushes, and 2 pieces of art paper." Warning! This product is intended for use by ages 13 and older and is not intended for use by children. ...Show more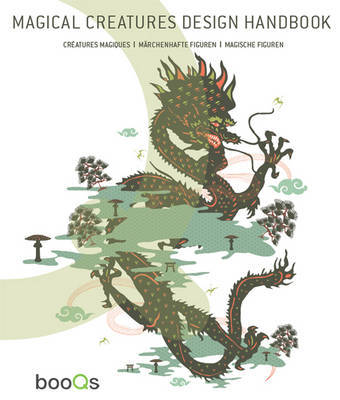 $29.95
AUD
Category: Art Instructional
An extensive visual guide for professional and aspiring illustrators containing dozens of examples of magical creatures including fairies, cherubs, mermaids, angels, dragons and other mythological gods and animals. This is a reference book full of inspirational surprises. Illustrated throughout with ins pirational illustrations, motifs and images. ...Show more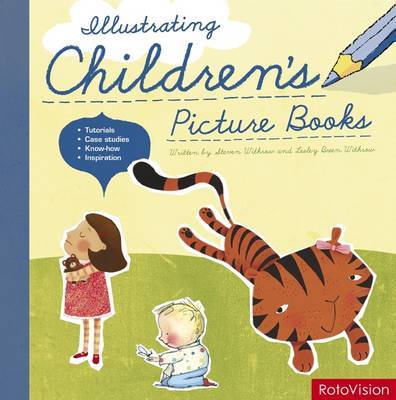 $39.99
AUD
Category: Art Instructional
No matter what the medium is, vivid storytelling and clear communication - including character development, world building, and the creation of structural patterns - remain the hallmark of every successful picture book. "Illustrating Children's Picture Books" delves into the world of illustrated books f or children of all ages, including infants, preschoolers, tweens, and teens. This fully illustrated book provides an international overview of today's top children's illustrators alongside practical, step-by-step instructions on specific creative techniques and design solutions, from traditional drawing, painting, and pen and ink, to digital design and collage. It includes discussions on how to pace content, create emotion, develop a narrative, work with perspective and abstraction, bring a character to life, define an age group, and be culturally specific to an audience. ...Show more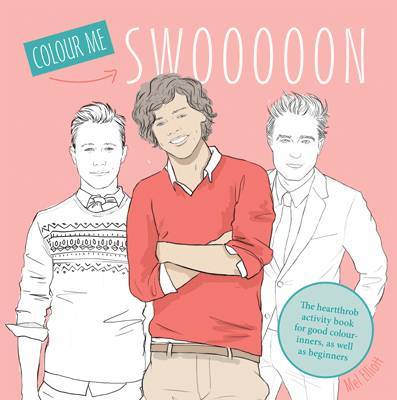 $4.99
AUD
$19.99
(75% off)
Category: Art Instructional | Series: Colouring Books
Hotties, hunks, heartthrobs, beefcakes, dreamboats, studs. It doesn't matter what you call them, all that matters is that they make your eyes water with joyous delight. Well, Swoon has all that in spades. Swoon is the perfect gift for that person in your life who daydreams of stroking Jude Law's tight t orso or Brad Pitt's perfect face. And now they can! With a pen! So, get your felt-tips ready and colour in Ryan Gosling's sultry face, George Clooney's silver hair, Harry Styles' dreamy eyes and, deep breath, Bradley Cooper's bufftastic abs ...as well as many, many others! Swoon will have you weak at the knees as your pens caress the chiseled features of 60 of your favourite pieces of manly eye candy. From Aaron Paul to Zac Efron, modern day hotties to brooding beefcakes of yesteryear; all the guys are barely contained (and clothed) within this book and can't wait for you to come give them a damn good colouring in. So, what are you waiting for? ...Show more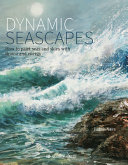 $42.99
AUD
Category: Art Instructional
An exhilarating and exciting approach to painting the sea and sky, from master artist Judith Yates. Artists wishing to capture the excitement and power of the sea in their artwork will find this book invaluable. Using a mix of traditional and more experimental techniques - all of which are explained in clear, step-by-step sequences - Judith Yates explains and demonstrates how to produce exciting, dynamic paintings full of drama and light. With sections on colour, composition, and creating atmosphere, this book is a comprehensive approach to painting the tumultuous ocean with a mix of acrylics, watercolour and acrylic inks. Judith has a varied and multimedia approach, giving this book wide appeal to watercolour and acrylics artists looking to expand their creative horizons. The book demystifies potentially intimidating aspects of painting the sea, such as the form and anatomy of a wave. through annotated examples and a huge number of Judith's artworks, which also helps to make this book a great source of inspiration and ideas. ...Show more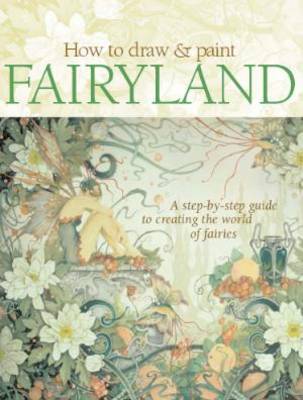 $19.99
AUD
Category: Art Instructional
A step-by-step guide to creating the world of fairies. This practical beginner's guide includes all the inspiration you need to draw and paint a range of fairy habitats and the fairies that live there.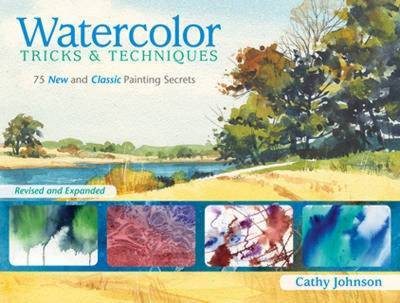 $39.99
AUD
Category: Art Instructional
Add life, color, texture and individuality to your work! If you're ready to go beyond the basics, and see what watercolor can really do, this is the book for you! Inside, a wealth of "creative departures" will take you out of your comfort zone, making the difference between pigment on paper and original , expressive works of art. Updated and better than ever, this edition of Watercolor Tricks Techniques features: *30+ new watercolor materials and applications along with fresh insights on many tried-and-true techniques *15 step-by-step demonstrations showing techniques in action for beautiful finished paintings *3 possibility-packed sections#150Liquid Aids, Dry Helpers and Indispensable Tools#150exploring the possibilities of powdered pigments, granulating mediums, liquid mask, Yupo paper and much more Whether you're an advanced beginner ready to add a little zing to your repertoire or a seasoned painter looking to push your watercolor boundaries, this book will make the journey as exciting as the final destination. ...Show more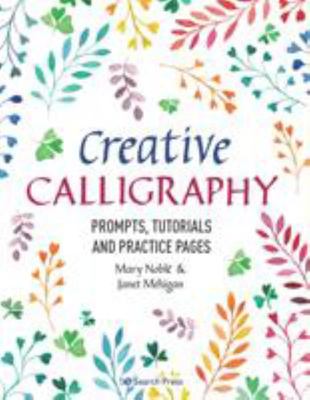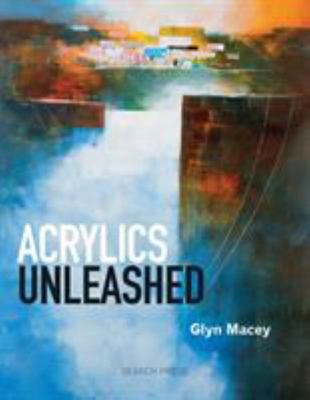 $39.99
AUD
Category: Art Instructional
Glyn Macey's irrepressible energy and imagination shows through in every part of his work; and in this book he shares his painting techniques and methods with you. Learn to use your acrylic paints in unusual, creative and surprising ways to create open, inviting landscapes, breathtaking seascapes and ur ban scenes packed with life. ...Show more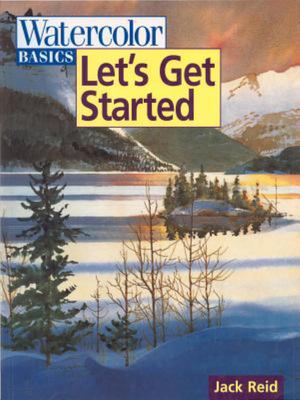 $14.99
AUD
$39.99
(62% off)
Category: Art Instructional | Series: Watercolor Basics S.
"After 25 years of teaching thousands of novice watercolorists the simple methods contained in this book, I firmly believe that anyone willing to follow the directions and do the world cannot fail to achieve a successful picture. If I can do it, so can you." -Jack Reid In this beginner-friendly guide, Jack Reid will show you the hows of watercolor painting. He covers it all in clear, easy-to-understand terms - beginning with what tools and materials you should buy to get off to a good, affordable start. You'll find simple, step-by-step exercises to help you: Control your brush with ease Master the four basic watercolor techniques - the flat wash, the graded wash, the wet-in-wet and the dry-brush Take the "Five Steps to a Painting" - step-by-step demonstration guide you from one color to five, to make your paintings "sing" with color Use photography and photocopying to create paintings inspired by life Then put everything you've learned into action by following along with seven painting projects. Before you know it, you'll be creating your own beautiful watercolor paintings ...Show more
$39.99
AUD
Category: Art Instructional
The only instructional book on watercolour you will ever need. Trying your hand at watercolour painting? Or looking to advance your range of artistic skills? Watercolour Techniques for Artists and Illustrators is for you. Beginning with the basics - such as honing your observational skills, choosing a subject, and learning about composition - it then takes a comprehensive, in-depth look at techniques to expand your repertoire. With expert advice from artists and illustrators working across a range of styles - from classic to cutting-edge contemporary - this book will equip you with the skills and confidence to develop your own style and grow as an artist. ...Show more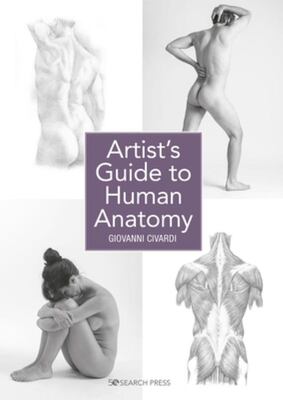 $47.99
AUD
Category: Art Instructional
A beautifully illustrated introduction to the study of human anatomy by best-selling artist and author, Giovanni Civardi. In this comprehensive guide, Civardi combines his stunning anatomical drawings with annotations explanatory photographs and concise theory to offer the learning artist an accessible yet incredibly informative approach to understanding and drawing the human form. Beginning with the history of capturing the human anatomy in art, Civardi takes your through every aspect of our form to give the reader a useful, overview of how our bodies work. From our skeletons and muscles through to the proportions of the body and our movements, Civardi covers a wide variety of areas in order to help the artist achieve an accurate, beautiful rendering in pencil. ...Show more