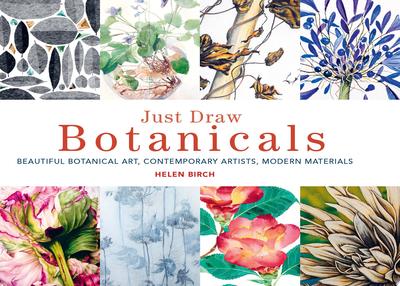 $24.99
AUD
Category: Art Instructional
Just Draw Botanicals presents a collection of 90 beautiful botanical images by contemporary artists from around the world. Dip-in for advice or flick through the pages for inspiration. Each image is accompanied by a short introduction, information on the approaches, techniques and tools used, and useful tips. Advice covers composition, colour, painting techniques and tips for working with plants. This is the perfect guide for artists and art lovers alike.   ...Show more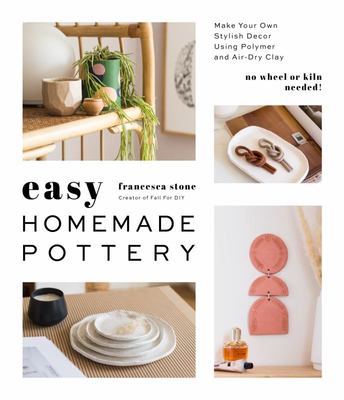 $39.99
AUD
Category: Art Instructional
Planters, Vases, Dishes and More, Without a Pottery Studio You'll be amazed by what you can create with polymer and air-dry clay. These affordable, easy-to-find clays present endless possibilities for artisan-quality home decor and gifts. Francesca Stone, creator of the decor blog Fall For DIY, presen ts simple step-by-step techniques for shaping and decorating clay with just a few household tools. All final pieces can be air-dried or baked in a standard home oven. Featuring a gorgeous, modern palette of natural colors, these projects are deceptively easy and effortlessly chic. Personalize your home with practical and beautiful items like the Terra-Cotta Jewelry Dish, Hanging Herb Garden Planter and Salt-and-Pepper Pinch Pot. Get creative with color and geometric shapes in home accents such as the Color-Block Photo Holder and Abstract Floral Block Platter. This book is the perfect primer to start making beautiful clay pieces at home and get that handmade ceramic look without the expenses and challenges of traditional pottery. ...Show more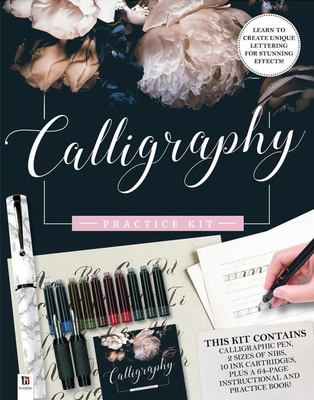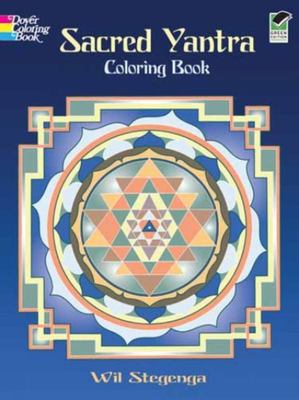 $6.95
AUD
Category: Art Instructional | Series: Dover Design Coloring Bks.
An ancient Hindu symbol used to focus the mind during meditation, the yantra is a sacred design -- similar to a mandala -- that represents the universe. Artfully composed of interlocking geometric shapes, stars, and lotus blossoms that radiate from a central point, these 30 vibrant images present an ins piring source for creative coloring. ...Show more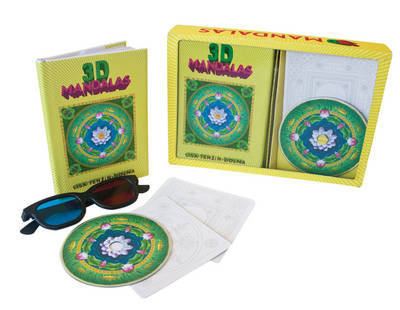 $19.99
AUD
$35.00
(42% off)
Category: Art Instructional
For all those who appreciate the beauty and power of mandalas, this revolutionary new package takes your enjoyment to a new level. It is a multimedia mandala experience for lovers of sacred patterns as well as for meditators - including those who are coming to meditation for the first time. The centrepi ece is 12 astonishing, specially designed 3D mandalas, viewable on any computer screen or colour digital device. Just download the images from the CD and view them with the 3D glasses provided. The beautiful imagery appears in extraordinary depth and will totally alter your perceptions. The CD also includes a meditation soundtrack - comprising nature sounds, chants and timed meditation sessions to complete your meditation practice. The accompanying full-colour book reproduces the images conventionally and provides a suggested step-by-step meditation that guides you through each image in turn. The book also includes an accessible and informative guide to the importance of mandalas in both Eastern and Western spiritual traditions. The final ingredient in the kit is a set of outline mandalas on 12 colouring cards for you to colour in - intricate enough to be beautiful, but simple enough not to tax your patience to the extreme. You can keep them to meditate on your own creations, or give them to friends or family in lieu of greeting cards. ...Show more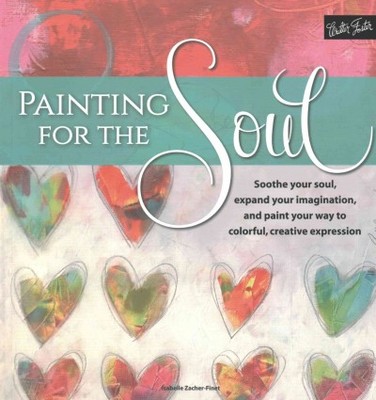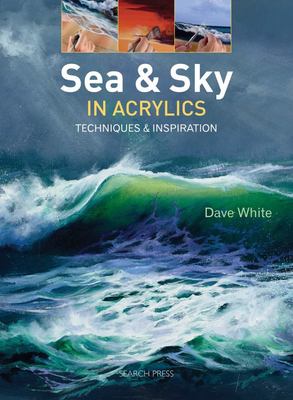 $34.99
AUD
Category: Art Instructional
Dave White introduces the simple but effective techniques that he uses to paint stunning, dramatic seascapes with beautiful and realistic skies. He demonstrates spattering, blending backgrounds, painting horizons, finger painting clouds and foam. There is expert advice on the anatomy of waves and how th ey rise and collapse, creating ripples, surf, foam and spray. Clear instructions show how to paint effective reflections and beaches to improve your seascapes. The sky section shows effective techniques for painting all types of cloud, with some innovative methods such as tipping up the surface to let dilute paint run, to create cirrus clouds. Dave's method of creating depth in sea, beach and sky using lines projected from the vanishing point will radically improve readers' seascapes. There is a section of moods and sunsets full of beautiful, dramatic examples. Finally three step by step projects show how to paint a beach panorama with a rolling wave, a spectacular sunset over a calm sea and waves crashing on rocks. ...Show more
$39.99
AUD
Category: Art Instructional
The only instructional book on watercolour you will ever need. Trying your hand at watercolour painting? Or looking to advance your range of artistic skills? Watercolour Techniques for Artists and Illustrators is for you. Beginning with the basics - such as honing your observational skills, choosing a subject, and learning about composition - it then takes a comprehensive, in-depth look at techniques to expand your repertoire. With expert advice from artists and illustrators working across a range of styles - from classic to cutting-edge contemporary - this book will equip you with the skills and confidence to develop your own style and grow as an artist. ...Show more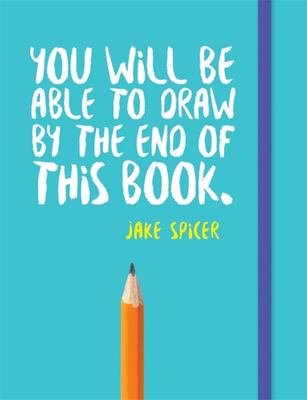 $27.99
AUD
Category: Art Instructional | Series: You Will Be Able to Draw ... Ser.
This book is for anybody who wants to draw more, whether you are learning from scratch or developing existing skills. When you're learning to draw, the most important thing you'll own is a sketchbook, and this is a sketchbook with training wheels. Let go of your fear and unlock drawing skills that you n ever believed you could have with this expertly guided sketchbook.   Not your ordinary art book, You Will be Able to Draw by the End of This Book is a combined tutorial and sketchbook that not only teaches you the fundamental steps required for you to be able to draw, but also allows you the space to practise on the page. The book lays flat to allow you to draw comfortably and has an elastic band to keep your artwork safe. Each exercise has an estimated completion time, so it doesn't matter whether you are at home, on your lunch break or even on the bus, you'll always find time to practise.   Jake is like an ever-present companion who will guide you on your creative journey, with his friendly and practical tone. His lessons build in complexity as you work through the book, starting with the basics of line making and progressing to portraits and landscapes. His clever exercises will help you gain confidence and break you out of old habits as well as encouraging you to see things in a different way and relax.   So pick up a pencil and discover the joy of drawing ...Show more
$39.99
AUD
Category: Art Instructional
Learn to paint beautiful watercolor flowers in simple steps with this free and easy approach to watercolor painting for beginners. Marie Boudon's beautifully presented creative course will give you a good grounding in this new-to-you medium and teach you all you need to know to get started with painting flowers in watercolor. Find out about paper, brushes and paints, color mixing, wet and dry techniques, blending and gradients, contrast and even how to digitize your work. Then learn to paint roses, peonies, carnations, dahlias, anemones, poppies, leaves, details and textures and how to bring all of these together into beautiful compositions which make lovely art pieces, journal pages, handmade stationery and greetings cards, inspirational quote frames, personalized gifts and more. ...Show more