$22.99
AUD
Category: Art Instructional
365 Days of Art is an inspiring journal designed to help readers and budding artists nurture their creativity and explore their feelings through the medium of art. Featuring an activity for every day of the year, from simple tasks like drawing shapes and lines to more considered tutorials such as callig raphy writing and shading, each task is designed to expand your creative skills and spark the artist within.  ...Show more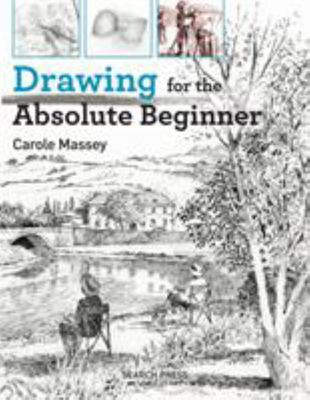 $34.99
AUD
Category: Art Instructional | Series: Absolute Beginner
If you have always wanted to learn to draw but lack the confidence to start, Drawing for the Absolute Beginner is the book for you. The author, Carole Massey, is an accomplished artist with many years' experience of teaching and demonstrating, and even the most hesitant of beginners will soon pick up t he skills and techniques needed to start drawing. The book is a complete drawing course, designed to help you progress from simple techniques such as lines, circles, squares and ellipses through to capturing landscapes, figures and buildings. There are numerous simple step-by-step demonstrations as well as larger projects, and outline tracings are provided of the more complex drawings that you can transfer straight onto your paper, if you wish to use them. Most of the artworks in the book are created using pencil, but the author also uses ink, ballpoint pen, pastel pencil and watersoluble pencils to encourage you to experiment with other media too. By the end of the book, you will have learnt all you need to know to take your drawing skills further and become an accomplished artist in your own right. ...Show more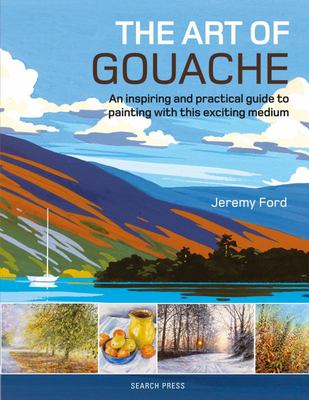 $38.99
AUD
Category: Art Instructional
This book is a highly practical step-by-step guide to working with gouache, not only to teach and inspire novice painters but also to introduce more experienced artists to the advantages of using this much overlooked, but wonderful, medium.   If you love painting with watercolour and are ready to expe riment with something different, then the versatile medium of gouache could be just the thing for you.   Gouache is water-based, quick-drying and, because you can paint light over dark as well as dark over light, it is less exacting and ideal for the beginner; it can be used thinly in a watercolour style, or more thickly as with oils or acrylics.   This guide covers all the materials and tools required and has a comprehensive techniques section that includes overlaying colours, colour blending and troubleshooting.   Experienced author Jeremy Ford takes you through three simple, step-by-step projects - a unique gouache style, a poster style, and a photo realistic style. He also gives guidance on how to develop your own unique style of gouache. Numerous finished paintings will inspire you and show the versatility in terms of subject, style and technique that you can achieve using this exciting medium. ...Show more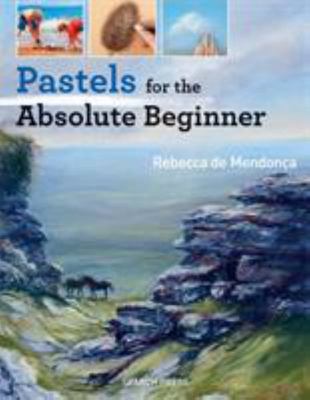 $36.99
AUD
Category: Art Instructional | Series: Absolute Beginner Art Ser.
If you have ever wanted a complete course in using pastels but lacked the confidence to start, then Pastels for the Absolute Beginner is the book for you. Take your first steps with pastels and learn how to produce modern, lively and colorful artwork with this exciting art medium. This book is a complet e course in using pastels. Step-by-step exercises and longer projects help you to build essential skills and allow you to produce a range of subjects, including landscapes, still life and animals. Vital drawing skills are explained and demonstrated, along with a section on color theory and a huge wealth of finished artwork to give you ideas and inspiration for your own future pastel work. ...Show more
$26.99
AUD
Category: Art Instructional
Learn to create beautiful and practical linocut prints at home with this contemporary guide to a well-loved traditional art form.   Linocut and screenprinting have undergone a resurgence in recent years; this book teaches the basic techniques for learning to make your own prints at home, under the gui dance and tutelage of expert teacher and artist Susan Yeates.   Susan, who runs her own print business, Magenta Sky, explains the rudiments of linocutting, and guides the reader through ten practical and attainable projects including creating gift cards, artworks to frame and bags or tea towels to print and give as personalized presents. ...Show more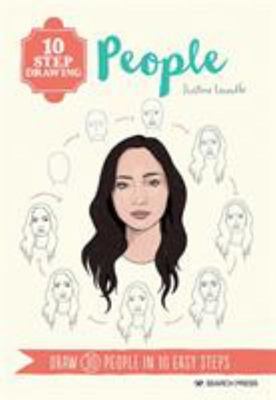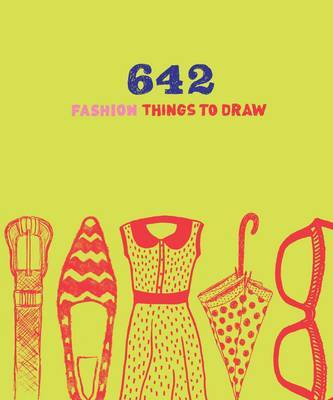 $9.99
AUD
$27.99
(64% off)
Category: Art Instructional | Series: Things to
This sketchbook is full of prompts for doodling and sketching fashion in every sense of the word, from the classic (a brass button) to the trendy (a peplum blouse), iconic (a Twiggy dress), and just plain fun (an itsy-bitsy polka-dot bikini)!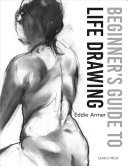 $26.99
AUD
Category: Art Instructional
A beautiful, practical course to life drawing, using a range of media and techniques. "Life drawing is not only about learning to draw the body accurately; it also teaches you to translate our complex three-dimensional world... to the confines of a sheet of paper." By applying a few basic rules, the sha pe of a body can be both accurately and artistically captured in as little as two minutes, using only a small selection of artist's materials. Feel encouraged as you start your life-drawing journey by accomplishing an effective, straightforward pose, formed across a few straight lines and drawn with a standard pencil. Then, work with ease through each of Eddie's beautifully drawn projects to tackle fundamental methods for sketching, designed to steadily introduce you to invaluable techniques that will bring your work to the next level. Every project includes fully illustrated step by steps and helpful advice on the drawing method used. Pore over the accompanying gallery of stunning pieces by Eddie at the end of the chapter, showing examples of the demonstrated technique and providing inspiration for your own poses and style, once you've built your confidence. From line, tone and shade through to positioning, drawing hands, feet and faces, this is the ultimate, undaunting guide to learning to draw the body. ...Show more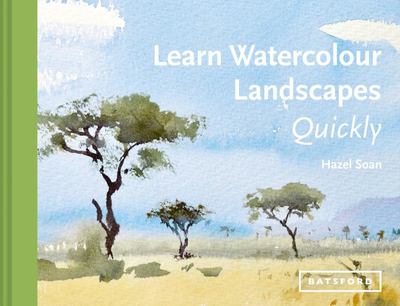 $19.99
AUD
Category: Art Instructional | Series: Learn Quickly Ser.
Hazel Soan is a hugely successful painter in her own right but also an outstanding teacher and author of art books, which have introduced the wonders of art to a generation of amateur artists. In this book she teaches you how to get to grips with watercolour landscapes in the space of an afternoon.  Th is book explores the basics of watercolour landscapes with lots of simple exercises and step-by-step demonstrations that are perfect for any beginner. That lifelong ambition of painting somewhere that is important to you can become a possibility with the help of this nifty little book. Chapter 1 covers Creating Space, including depth and distance, 'game of tones', perspective, warm and cool colours, background, middle ground and foreground. Chapter 2 is Composition and Focus with guidance on inspiration, design, focus, leading lines, and figures in the landscape. Describing Light is Chapter 3 with techniques on sources of light, angle of light, light and shadows, and seasons. Chapter 4 is Colours of the Landscape, mixing watercolours, transparent and opaque, choosing colours, cool or warm blue, mixing greens, warm reds and yellows.  Watercolour Painting Techniques in Chapter 5 include painting en plein air, brushwork, wet on dry, wet into wet, etc, laying a wish, creating texture. She also covers specific landscape themes - skies, foliage, forests, fields, grasses, gardens, rivers and lakes, mountains, seascapes, wilderness, desert, urban landscapes, panoramas, sunsets. ...Show more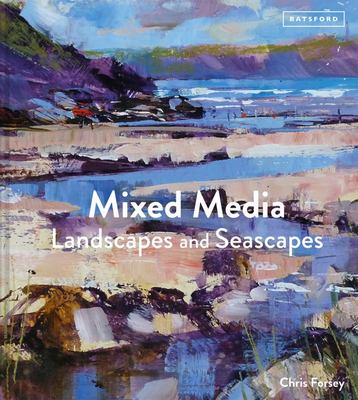 $39.99
AUD
Category: Art Instructional
Create stunning mixed-media landscapes and seascapes with the help of this insightful guide and artist Chris Forsey. Using water-based media--such as watercolors, pastels, wax crayons, ink, and acrylics--artists can develop exciting surface textures and effects, including serendipitous washes, smears, a nd drifts of color and tone. Through step-by-step demonstrations, Mixed-Media Landscapes and Seascapes encourages you to experiment and get the best results by mixing two, three, and even four different types of media. After helping painters decide what they want to achieve in their work, the book rigorously explores a variety of combinations: wax crayon and watercolor; oil pastel, watercolor, and acrylic; oil pastel and acrylics; and oil pastel, watercolor, ink, and acrylics. With plenty of finished paintings as inspiration, it helps you take your art to the next level. ...Show more