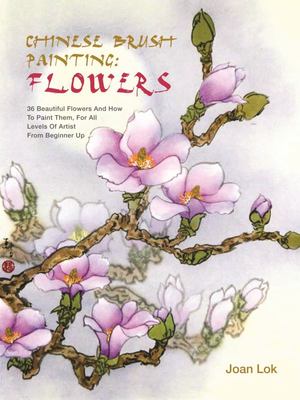 $14.99
AUD
$24.99
(40% off)
Category: Art Instructional
Those who practice Chinese brush-painting are very familiar with the blooms of the lotus, peony, and plum blossom. These flowers are common in instructional brush painting books because of their special symbolism in Chinese culture. In "Chinese Brush Painting: Flowers," artists will have the opportunity to explore a more diverse range of blooms with the expert guidance of award-winning artist and instructor Joan Lok. Starting with the basics of materials, brushwork, and the five Chinese brush-painting methods, then moving into paint consistency, creating blends of color, and understanding flower anatomy, Lok will guide and inspire the artist to paint any flower in the garden with skill and confidence. Thirty six projects include: SunflowerDay LilyRoseMorning GloryStargazer Lily, and many othersEach flower includes specific technical emphasis, a suggested palette of colors, and illustrated, step-by-step instructions. "Chinese Brush Painting: Flowers" is a down-to-earth and accessible teaching guide for all levels of artist, from beginner up. More than 250 full-color illustrations throughout. ...Show more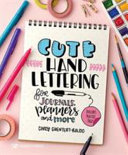 $26.99
AUD
Category: Art Instructional
"With this book, readers can learn to hand letter as beautifully as the experts in the planner and journaling communities. Inspirational teacher and sticker designer Cindy Guentert-Baldo shows you how. Tutorials and example pages will have you creating amazing journal pages and art projects in no time. The book includes plenty of practice space and prompts to inspire daily drills and experimentation. Decorate letters, learn different styles, and add to your toolbox of journal-lettering ideas!" -- ...Show more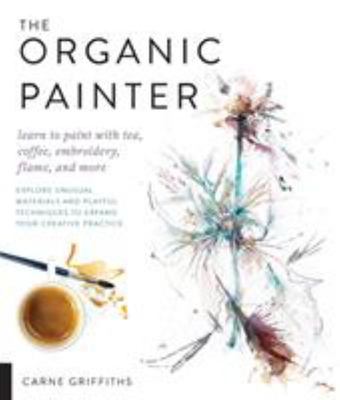 $32.99
AUD
Category: Art Instructional
Bored with the same old paints? The Organic Painter introduces innovative techniques for using non-traditional "paint" derived from materials like coffee, tea, and alcohol, to encourage freedom and expression! Traditional art supplies will only take you so far! Sometimes you need to try something compl etely new and different. That's where The Organic Painter comes in. With a little guidance, you'll soon be painting with everyday materials you'd never considered as an artistic medium. This inspiring book gives you all the techniques and ideas you'll need to boost your creativity, learn natural paint-making, and be more resourceful with your art materials. Imagine the unique things you'll make when you create natural paints from coffee, tea, embroidery and flame. Each project in this guide book comes with instructions on how to make the paint, and also includes experiments and explorations for you to try. Plus, a simple painting accompanies each featured material and combines it with other materials or techniques, so you'll never lack inspiration. ...Show more
$27.99
AUD
Category: Art Instructional | Series: You Will Be Able to Draw ... Ser.
This book is for anybody who wants to become confident in drawing faces - whether you are a complete novice or a more experienced artist. From basic facial structures to finer details, the book teaches you the fundamentals of portraiture, and also allows you space to practise on the page. Learn how to: · Understand anatomy and form · Use light and shade · Sketch in profile and front on · Draw details such as hair and wrinkles · Capture likeness and expression The book lays flat to allow you to draw comfortably and has an elastic band to keep your drawings safe. It is also small and compact enough to fit inside your bag and each exercise has an estimated competition time, so it doesn't matter where you are, you'll always be able to find time and inspiration to practice. ...Show more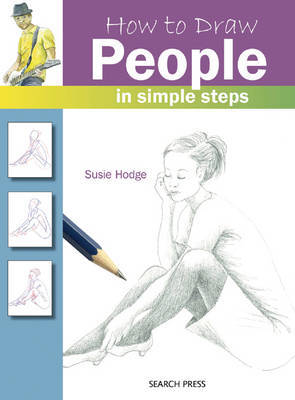 $14.99
AUD
Category: Art Instructional | Series: How to Draw
An instructional introduction to drawing people, the book completely demystifies the whole process, showing how to build up great pictures using simple shapes and step-by-step illustrations. Words are not needed, as artists will be able to follow the sequences without any difficulty. Two colours are use d effectively in a helpful way in each of the sequences and the superb collection of twenty eight drawings offers a range of different ages, ethnicities and poses. People at home, at work and at play are included, and using the building blocks in this book, beginners will soon find themselves producing fantastic finished drawings. More experienced artists interested in drawing figures will also find inspiration amongst the demonstrations on every page. ...Show more
$22.99
AUD
Category: Art Instructional
Get lost in your creativity with 365 Days of Drawing, a thoughtful and inspiring art journal designed to help you carve out moments of self-expression. Lorna shows you that drawing does not have to be scary - it can be done with any materials, in any color, in any style and can be done anywhere.   Eac h activity has been given a loose category: imagination, tutorial, relaxation, color theory, and observational, so that you can practice a broad range of drawing skills. Each 'theme' is designed to expand your creative skills and spark the artist within. With helpful prompts and pages that encourage you to try new materials to draw with, 365 Days of Drawing is guaranteed to stir your imagination and put a little creativity into every single day. ...Show more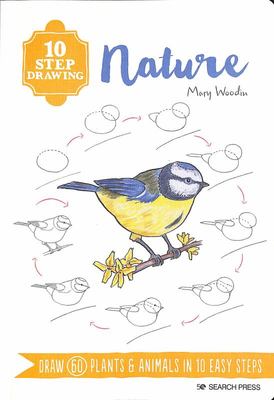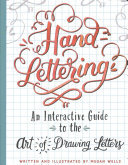 $24.99
AUD
Category: Art Instructional
Hand-lettering has taken the creative world by storm. In this fun, accessible interactive book, popular illustrator and designer Megan Wells introduces the basics of drawing words. Learn five major hand-lettering styles, then transform your writing into art. Practice pages allow you space to master each letter in every style. Sections demonstrate how to embellish your letters; mix different styles for emphasis and flair; add decorative effects like shading; and combine text and illustration. Easy-to-follow tutorials and sections to trace, color, or complete make hand-lettering approachable for anyone. Project ideas demonstrate ways to brighten everyday items, create striking art, and add a meaningful touch to gifts through hand-lettering. Write beautifully! ...Show more
$24.99
AUD
Category: Art Instructional | Series: Almost Everything Ser.
The perfect book for budding artists, How to Draw Almost Every Day challenges and inspires you to draw one simple illustration each day of the year. Don't let your artistic aspirations come to an end before they start Everyone wants to draw stylish, evocative pictures, but but between busy schedules, n ot knowing basic techniques, and simply feeling like their art isn't "good enough," many people quickly give up on learning to draw. This is where How to Draw Almost Every Day comes in Each image in this technique driven book is broken down with step-by-step diagrams, making the process creating the image easy to understand. You'll learn to draw items from everyday life, like food and clothing, as well as seasonal images including snowmen and pumpkins. We have also included inspiring project photos to show you how to incorporate the doodles into greeting cards, calendars, invitations, gift wrap, just about anything you can imagine. So top putting it off and get drawing ...Show more
$34.99
AUD
Category: Art Instructional
A workbook of 40 exercises to accompany the acclaimed drawing guide.